Sauvignon Blanc - Better than Chardonnay in wine-food pairings?


By John Fischer, M.D., Omaha and Council Bluffs
(Originally appeared in Wine, Food & Friends, Issue #99, Fall 2011)

Sauvignon Blanc has long been regarded as a second-class wine, being continually out-flanked by Chardonnay, and this situation remains so to this day. However, Sauvignon Blanc has in recent times experienced an increase in popularity. It is crisp, refreshing, not overly heavy and has a varied though distinctive flavor profile. In an attempt to receive high scores for their wines, many winemakers tend to make Chardonnay fit the palate of the gurus who rate the wines. As a result, Chardonnays have a tendency to taste alike. This is especially true for the California version.

Sauvignon Blanc is grown worldwide and makes distinctive wine with unusual aromatic flavors. The most remarkable components of its flavor profile are the distinctive green vegetal, gooseberry, citrus, herbal and black currant flavors, which give the wine an exotic flare. The black currant flavor is unusual, as it is almost always associated with red wines, especially.

Cabernet Sauvignon. Along with clean, refreshing, flavorsupporting acidity, these varietal characteristics make Sauvignon Blanc a choice white wine to be used in wine-food pairings.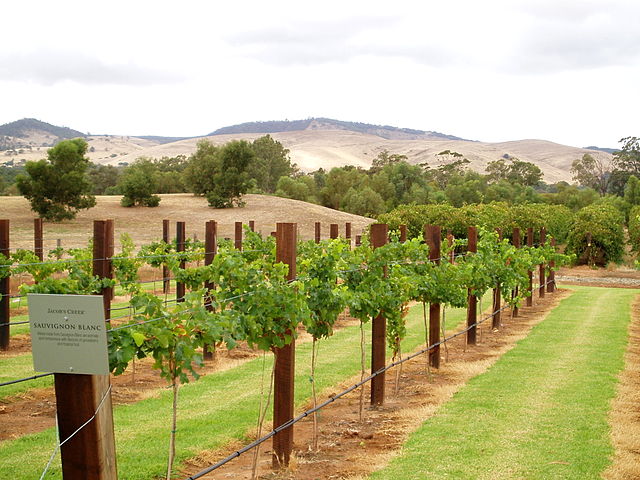 The structural make-up of Sauvignon Blanc is founded on a hefty concentration of sapid flavors supported by a solid core of tartness and, in some wines, an occasional dash of sweetness. In California the wine is usually aged in oak and blended with Semillon, a soft, round, low-acid wine; virtually all white Bordeaux wines (all are Sauvignon Blanc based) receive similar treatment. The blending and oak treatment rounds out the wine and makes it richer, softer, more complex and fuller-bodied – and more Chardonnay-like. However, such ministrations take away from its food-friendly nature, as food pairings are more successful with lighter, tarter and less cumbersome wines. Sauvignon Blanc wines from New Zealand and the French wines of Sancerre and Pouilly Fumé do not see oak and are unblended. These wines and other such unadulterated versions represent the best choices for matching with foods.

The characteristics that make this wine so successful in wine-food pairings are the green vegetal and herb flavors, which mirror similar flavors in foods; its medium body, which places it in a position to play both sides of the weight spectrum. Its racy tartness reduces the weight of foods, and invigorates and enhances the flavors in the dish. By contrast, Chardonnay is full-bodied and should only be matched to fullbodied dishes. However, because of its hefty weight and low acidity, pairing it with full-bodied food often makes the combination cloyingly heavy and rich. I find it peculiar that Chardonnay commands such a major role on the menu of most restaurants in spite of the fact that it is rather limited in its ability to pair with foods.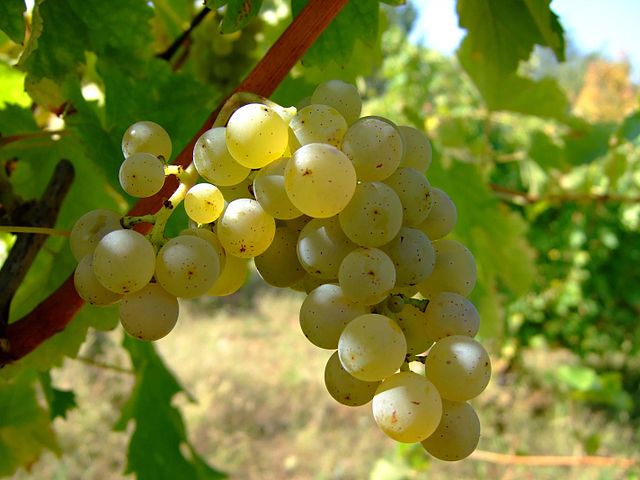 Because of its green flavors Sauvignon Blanc is a great match with green vegetables such as asparagus, artichoke, spinach and bell peppers, the likes of which are difficult to match with most other wines. It is a perfect wine for green salads in vinaigrette dressing and other light, tart foods, as the high acidity of the wine will not be washed away by the tartness of the dish. Fish, often served with a fresh squeeze of lemon, have a great affinity to tartness, which Sauvignon
Blanc can readily provide. Salty foods such as ham, sausage, corned beef and the like need wines with good acidity, and Sauvignon Blanc can fill the bill.

If you want to amaze your dinner guests, try Sauvignon Blanc for any dish that incorporates goat cheese. The salty, tart, rich flavors in the cheese have a one-to-one correspondence with the flavors in this versatile, food-friendly wine. If you need a white wine to match to a particular food and are in doubt, try a Sauvignon Blanc. You'll most likely be pleased.