Amanda Bates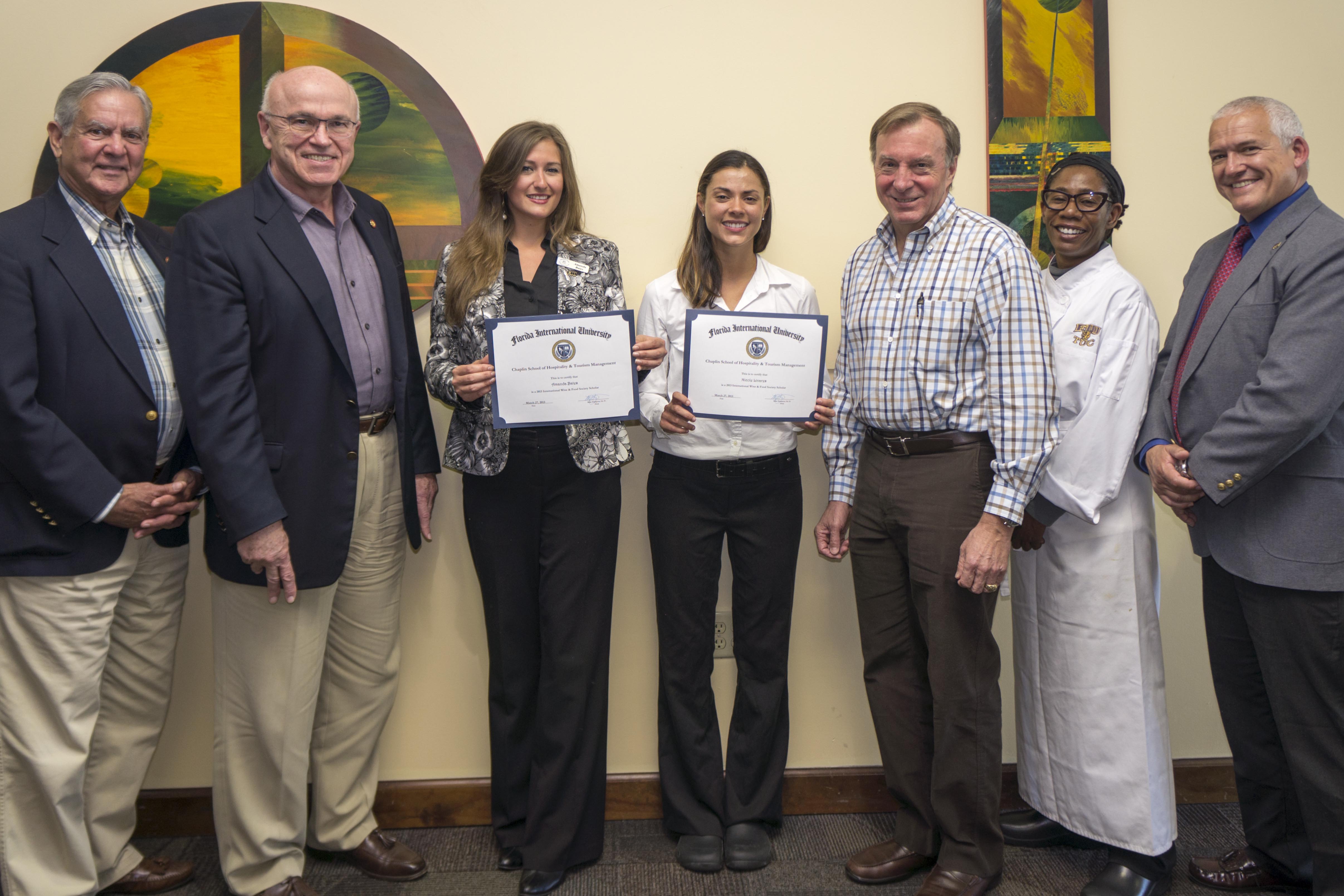 From left to right: Joe Garrigo, BGA Governor, John Kuczwanski, BGA Governor,
Amanda Bates, Recipient, Nicole Linares, Recipient, John Sullivan, IW&FS Miami Branch President
Chef Instructor Judith Williams, Mike Hampton, Dean Chaplin School of Hospitality & Tourism Management
I was very happy to learn that I was a named an International Wine & Food Scholar. Thank you for your generous support of the students at the Chaplin School of Hospitality & Tourism Managment. I am grateful for the journey I have had so far in the food and wine industry. The Chaplin School has introduced me to not only a career, but also a new passion. At FIU, our courses range from educating students on the sales and distribution side of the industry, to preparing those who would like to become a certified Sommelier. Through my pursuit of an education in Hospitality, I have had some incredible learning experiences. These experiences include a viticulture internship in California, food and wine tours through Italy, and being an active leader in the South Beach Wine and Food Festival.
Curently, I am presiding over the Friend of Wine organization at FIU. This club allows students to explore the treasures of wine through tastings, seminars, and experiences. Through the club, I have been able to communicate with and recruit guest speakers, learn about wine as it relates to food, and act as a liaison to my peers. I have also worked in a fine wine and gourmet cheese retail shop - an experience I really treasured. It is clear that I truly find fulfillment in sharing my joy of wine with others, and hope that my future career allows me to further explore this facet of the industry.
Once again, thank you for your generous contribution toward my education. This journey would not be possible without the support of people like you.
Sincerely,
Amanda Bates