Benefits
Branch Events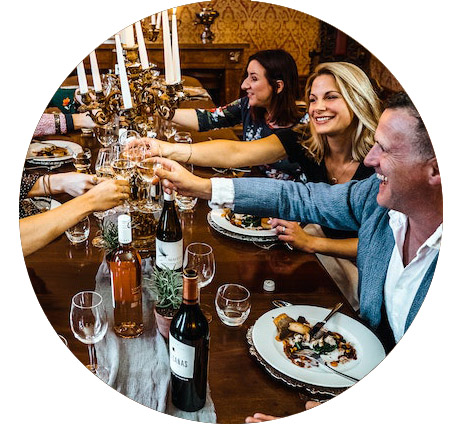 The cornerstone of the society is the individual branch. Individual branches vary in how they function, but all have regular events organized by the members to enjoy and learn about the magical marriage of good food and fine wine shared with like-minded friends. The knowledge and expertise of the members about food and wine provides a tremendous resource you can tap. Most groups contain a wide range of experience among their members, so you needn't feel intimidated. Members are enthusiastic about sharing their knowledge. Chefs will go out of their way to provide special menus when they know they have a group of interested people, providing experiences you could not otherwise easily obtain. Frequently events will take the form of a dinner in a restaurant with wines chosen to match, but many other types of events take place as well.
Most branches will allow visitors from other branches to attend their events. With branches from Alaska to the Cayman Islands, they provide a great opportunity to enhance your travel enjoyment as well as a valuable source of information about restaurants, etc.

Branch Wine Cellars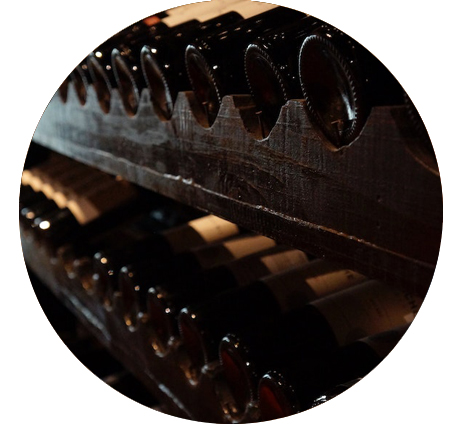 Many but not all Branches have wine cellars. It does mean an investment in the future and allows members to taste wines that would be unavailable otherwise. It creates an asset which helps to hold the interest of members. It gives an opportunity for those with a special interest in wines to exercise their interest and talents in constructing a useful and valuable asset. Although many individuals have private cellars it gives an opportunity for them to work on a larger canvass. Wines can be purchased with tastings in mind many years ahead. Vertical tastings can be organized ( tastings of particular wines for a series of years) for the members. Similarly Horizontal tastings can be provided (tasting of similar type wines from the same year). Many of the fine wines particularly those of Bordeaux and Burgundy have become prohibitively expensive for an individual to buy but a wine tasting will allow an individual to taste, appreciate and learn about wine. Some branches have wine cellars of such fame that there are waiting lists of people who wish to join.


Festivals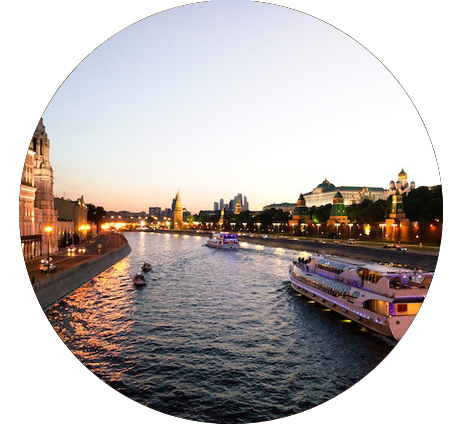 You really enjoy wine and food, right? You partake of the wonders and revelations of world traveling, n'est pas? Well, then, get thee to an IWFS Festival! One of the fine perquisites of membership in the International Wine & Food Society is the eligibility to join others of a similar persuasion, in gorgeous locales around the world - wining, dining, and traveling about. Many of us have had memorable experiences over the years, doing exactly that. To view a list of upcoming festivals, please click here.

Vintage Card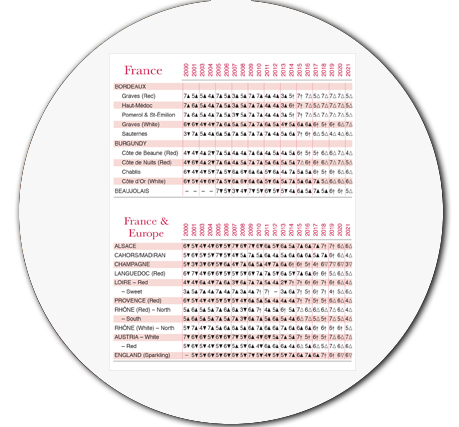 This wallet sized Vintage Card is for IWFS members only. It shows annually updated vintage ratings for major wine regions around the world. You'll say it's like having a Sommelier in your pocket!
IWFS Member App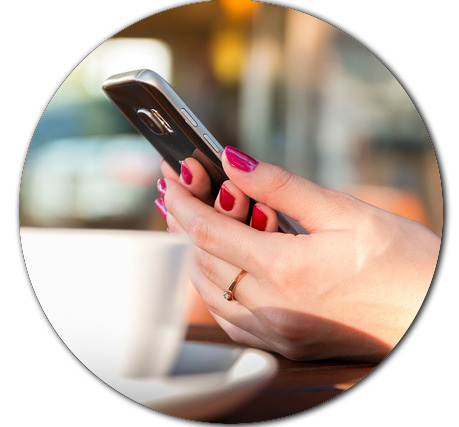 Members have access to exclusive content on our website. It's easy to access it all using our Member App for Android or iPhone.
Wine, Food & Friends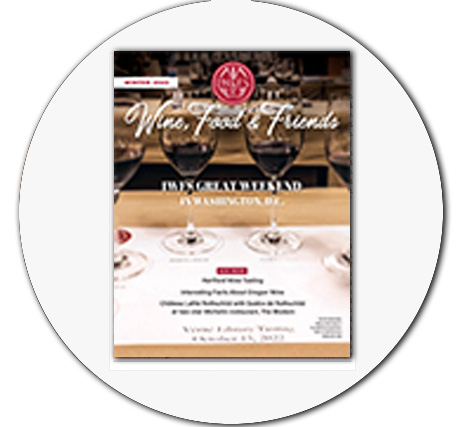 One of the most popular benefits of membership in The International Wine & Food Society is Wine, Food & Friends--the quarterly journal published by IWFS Americas Inc. and sent to all members in the Americas. Branches and individual members are encouraged to submit articles of general interest in the fields of wine, food, travel and camaraderie for publication. Much of WF&F is devoted to Branch events. Besides being fun for members to see news and photos of their functions in print, the reports are a valuable resource for event ideas. And if you start a new Branch, coverage is guaranteed.
Wine, Food & Friends alerts members to IWFS members-only international and regional festivals. IWFS scholars are profiled in WF&F. Members may submit photos to the annual WF&F Shutterbug Contest. WF&F keeps members current on IW&FS business, finances and management. Each year a Directory, available to members only, is published listing important contact information.
View sample articles from WF&F here.
Monographs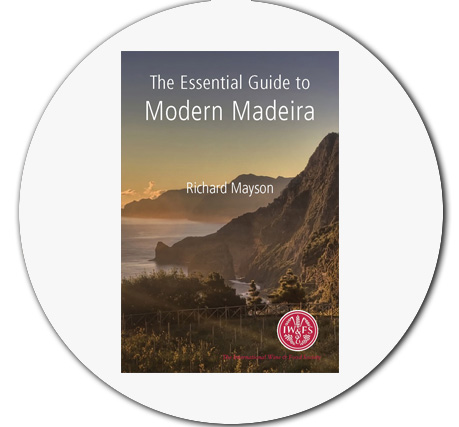 Each year, the Society commissions a global wine expert to write an extended essay on a wine- or food-related subject. These monographs are not distributed outside members of the Society.