What we offer our members
Our unique appeal to our members is to help us continue the tradition of enhancing the knowledge and enjoyment of food and wine in the company of like-minded people. Use the Branches menu to find your local Branch. As the most prestigious, most widespread, independent gastronomic society in the world, our members are guided by the simple but timeless values that inspired the Society's founder, André Simon.
Our regional organization starts with the shared values of our International Society. Please take a moment to review those pages. In the world of food and wine, our independence is an asset, our experience is recognised and our objectives place our members in the forefront of the vital relationship between producer and consumer.
Our membership benefits include:
Enjoying good food, good wines and good friendships! – both at home and when travelling. Members are welcome to make contact with branches in areas they are visiting. Click here to locate our branches in your area.
Visits to vineyards, wineries and local food producers to learn their secrets
Access to International Festivals, Great Weekends and other events – and also to trips organised by branches - open only to IWFS members. Click here for details of our regional events.
Participation in inter-branch events
Access to our international wine forum, where you can read the latest wine news and get expert answers to your questions
Insurance cover for branch events (subject to eligibility, terms and conditions)
Six "Food and Wine" magazines either printed or online, and specially commissioned Society Monographs
Access to online publications and a range of merchandise
IWFS Vintage Card, produced annually (doubles as membership card)
An App for smartphones and tablets, including an interactive wine-food pairing guide, and direct access to the information on our vintage card.
If you are not yet a member, click here for accaess to more information about our publications.
The Society also makes awards to Restaurants and other venues that offer outstanding quality of food, wine and service. Our Gold Standard Restaurant award is made at the discretion of the Regional Committee, according to very strict criteria. The less onerous Excellence Award may be made at the discretion of Branch Committees, provided that certain criteria are satisfied. It will give Branches the opportunity to reward a greater number of Venues and thus to increase the visibility of the Society in their area.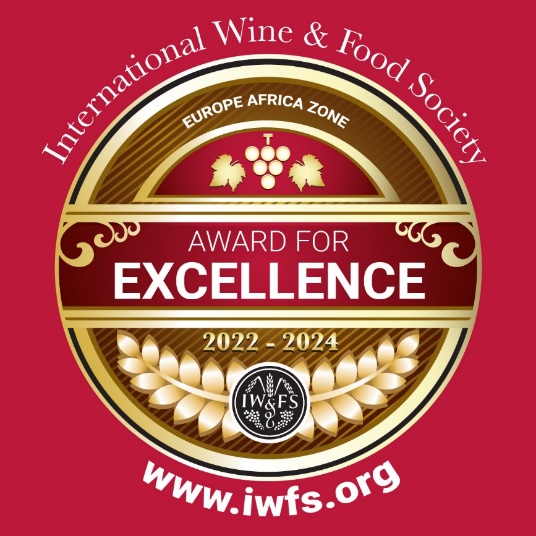 The Society's new Excellence Award, currently in its pilot phase, has been enthusiastically received by venues across the country. These have ranged from hotels and high-end restaurants to country pubs and catering colleges. Click here for more information.
We also aim to encourage young chefs by arranging competitions of various kinds. Click here for details.
Click here to view the IWFS Video