Monographs
Please see below the monographs published by the IWFS. These handy, almost pocket sized, booklets have been authored by recognised specialists in their area and the aim is for them to provide an informed insight into a wine or food related topic. Their prices range from £9.99 to £6.00 per copy (plus £1 postage outside of the UK). If you wish to place an order for any of these titles, please click here.
=====================
"The Essential Guide to Modern Madeira" by Richard Mayson (2022)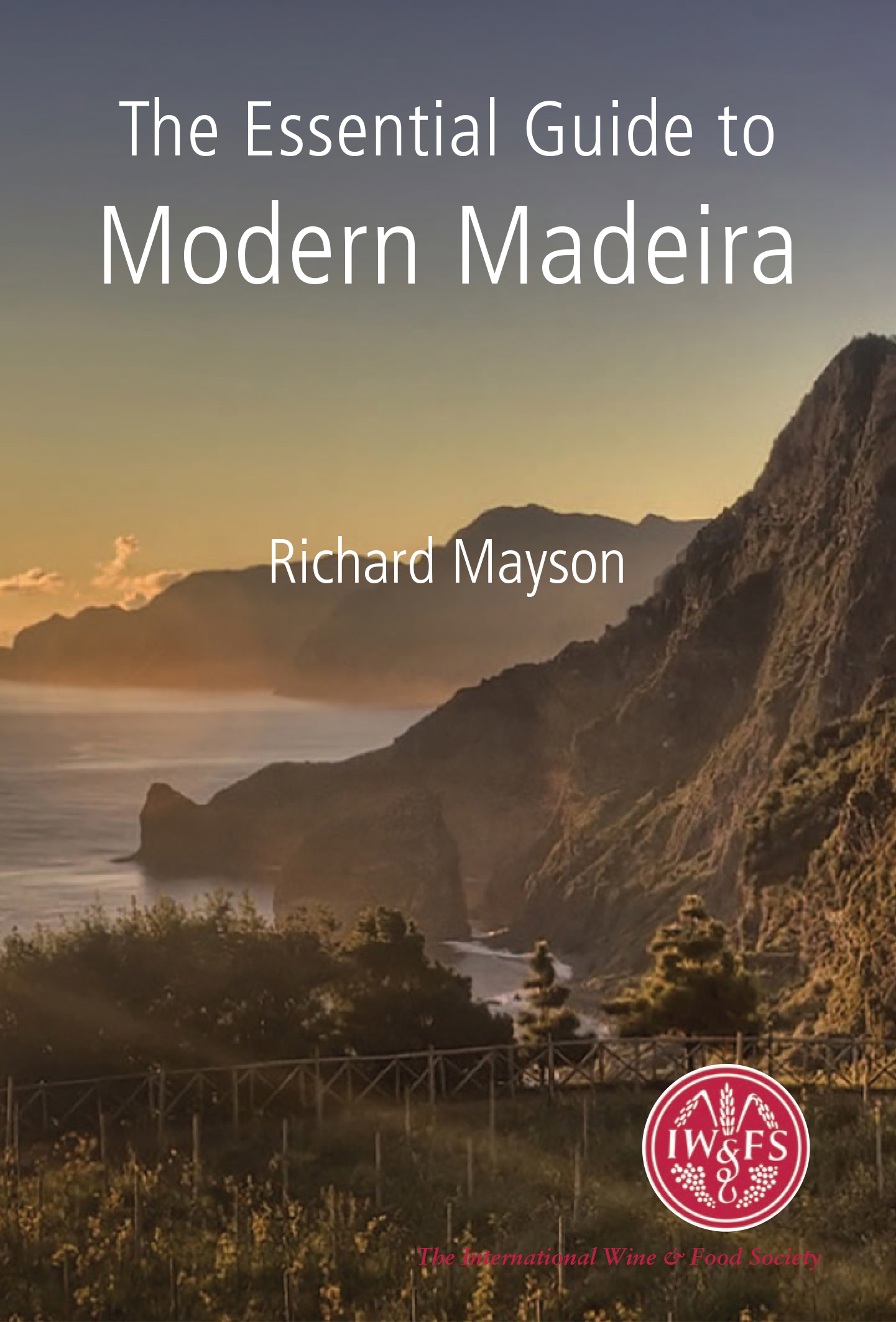 We are very pleased to announce the release of our latest monograph. In the introduction author, Richard Mayson, who is a leading expert, if not the leading expert, on madeira wine, says 'This short monograph is intended to help take some of the mystery out of Madeira, the islands and the wines they produce.' In this pocket-sized monograph you can get a taste of all there is to know about madeira including how it is made, the key producers, different styles plus Richard's recommended wines and what dishes are best to drink it with.

Although it has been many years in the pipeline and, rather like the wine itself, it has certainly developed over the years and we are extremely pleased with the quality of the final product. There is even a colourful fold-out map of the island, commissioned by the IWFS, so you can get your bearings whilst reading it. The map also provides an up-to-date record of key grape growing areas, which have diminished somewhat over the years, and the best roads to follow to enjoy the 'real' Madeira, off the highways!

There are only a handful of books recently published on this topic and we believe none which provide you with a snapshot to read at your leisure at home, reference when you might wish to buy a bottle, or two, or take on your travels if you are planning a trip there.

As Richard advises, a great plus about enjoying a madeira is that you don't have to drink a bottle all at one sitting, you can revisit it for many weeks, months or even years (if it is well stoppered). So, in our busy lives you can combine enjoying this monograph and a glass of madeira as and when you wish – rather than all in one go!
=================================
"Exploring Blended Scotch' by Charles MacLean MBE and Stuart Leaf (2021)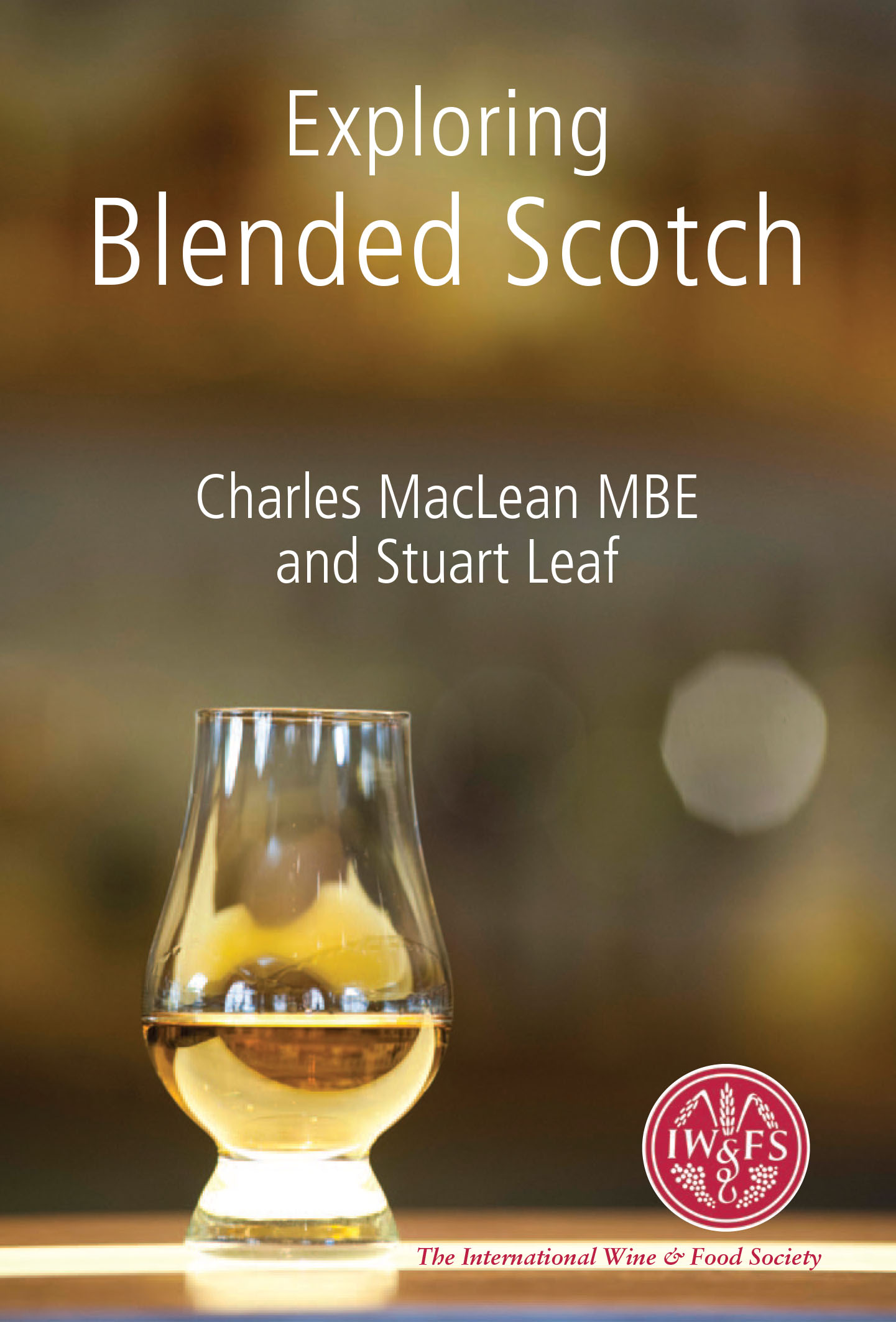 This exciting title is a departure into the dynamic spirits world and we are investigating the sheer delights of blended Scotch whisky – uncovering many of the hidden treasures of what is the 'foundation of the Scotch whisky industry'. It is the product of a collaboration between two writers from both sides of the Atlantic. It has been co-authored by Charles MacLean MBE (Scotland), a renowned expert in writing, tasting and lecturing about whisky and Stuart Leaf (USA) who is a knowledgeable, passionate collector and taster of old blends (and an IWFS member and founder of the Hudson Valley Branch). They first met, over a glass of Scotch back in Edinburgh, three years ago.
With two authors it is approx twice the length of our usual monograph and covers a breadth of topics. Chapters covered include its fascinating history, blending, appreciation, leading blends, old blends, cocktails, pairing whisky with food and finishing with some delicious recipes.
When starting to read this we recommend you put your feet up with a glass of blended Scotch, with or without water (bottled soft water is best!), and get ready to explore the many interesting and tasty elements of blended Scotch whisky.
=================================
"Spices of the World" by Jill Norman (2019)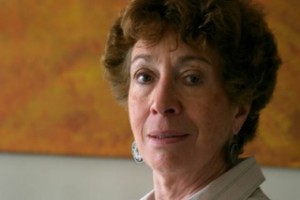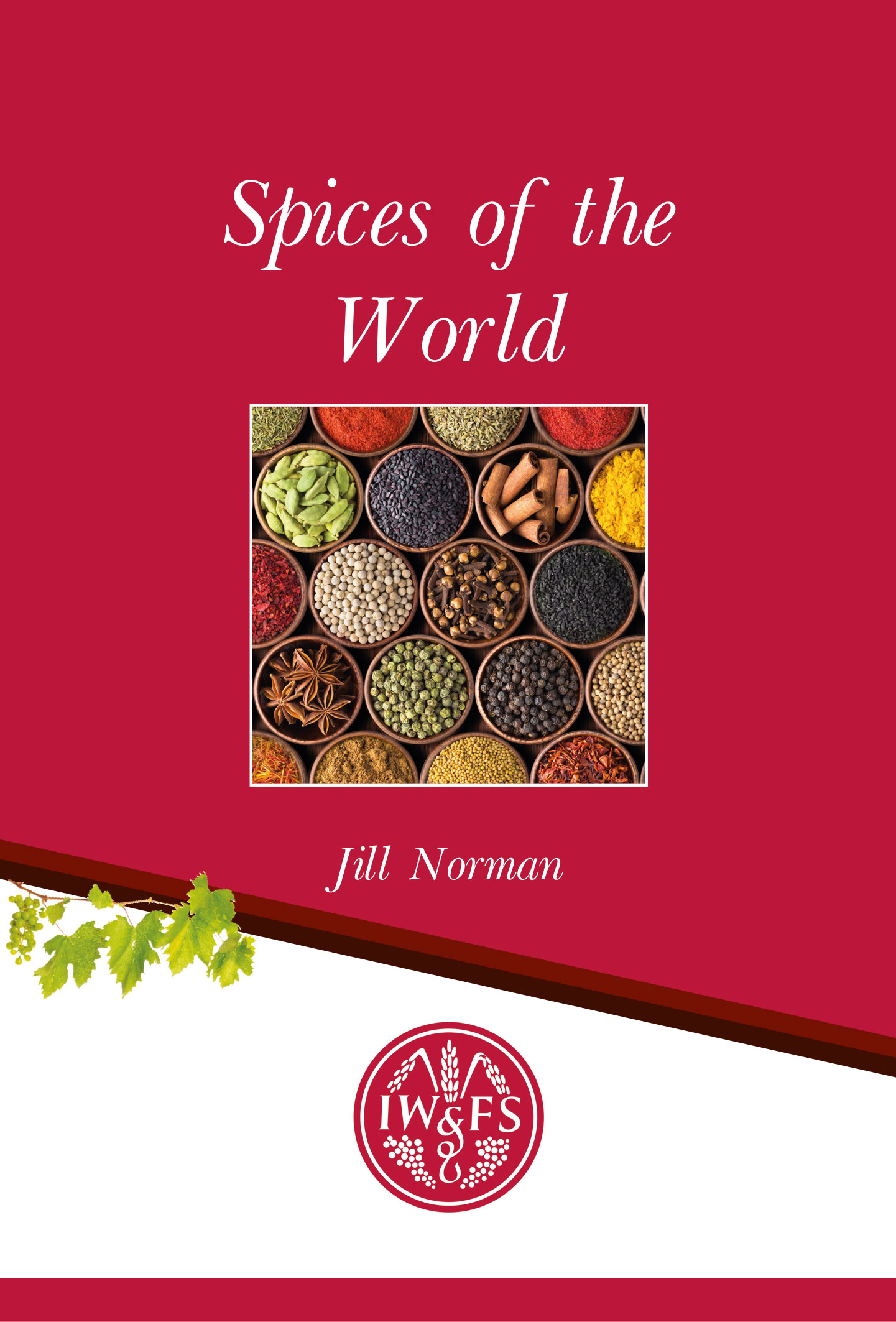 "Spices of the World" is the latest in the IWFS series of monographs. It gives a specialist's insight into this tasty topic for those who love to cook. Being pocket-sized, 74 pages, the monograph can be easily stored, close to hand, in the kitchen ready to refer to when looking for that missing ingredient to give added depth of flavour to a dish.
Spices expert, and author, Jill Norman provides the reader with an A-Z of some 42 spices – both the popular and those less well known. She recommends uses for them such as sprinkling AKUDJURA on salads or steamed vegetables, or using GRAINS OF PARADISE, as an alternative to pepper, to add complexity to dishes.
In addition there are useful notes on when to add the spice to a dish, depending on whether flavour or aroma is more important. The next chapter provides a summary of popular spice mixtures and their key ingredients, so the reader can be creative and blend their own mixture of CHINESE FIVE-SPICE POWDER, RAS AL HANOUT, ZA'ATAR and more.
It also touches briefly on the history of spices, their use in medicine, embalming, cosmetics, and some more unusual uses such as paying the rent! Today it is mainly for their flavour and aromatic qualities that they are sought after.
The book finishes with useful suggestions about wines which work well with spicy dishes. A list of online spice merchants (for stocking up from home), will help readers with a copy of Spices of the World to cook up some delicious dishes.
=================================
"The Essential Guide to English Wine" by Susie Barrie MW and Peter Richards MW (2018)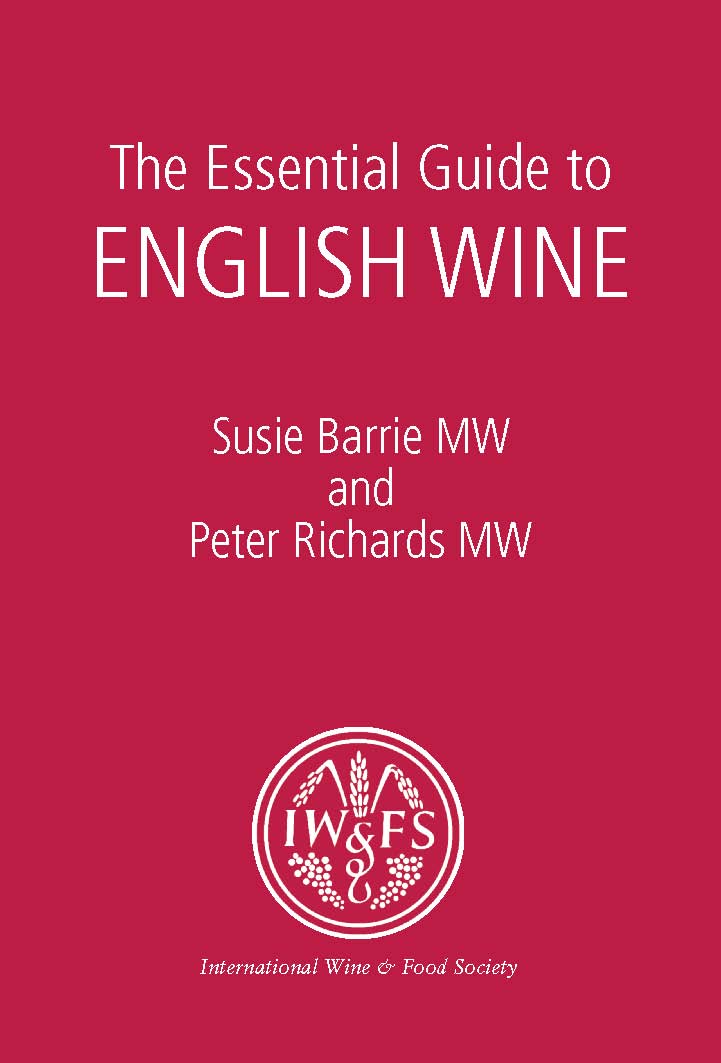 Focussing on the exciting and dynamic English wine scene, by award winning writers Susie Barrie MW and Peter Richards MW.
As Susie and Peter conclude their introduction…."What you have in your hands is a snapshot of a fast-moving young industry. As a result, we have tried to retain a sense of the broader perspective as well as the fine detail. Our aim is to pique your curiosity, bring key information to your attention and invite you to explore. Above all we encourage you, as the late Geoff Bowen of Pebblebed Vineyards put it, "To drink the view". It is a most magnificent vista."
A handy, almost pocket-sized monograph, paperback, 72 pages covering Setting the Scene, Key Producers (A-Z of 38 leading wineries), Other Notable Producers plus an Experience English Wine section providing details of the latest winery experiences, tours and much more.
=====================
"Sonoma County a guide to its regions, wines and foods" by Tina Caputo (2017)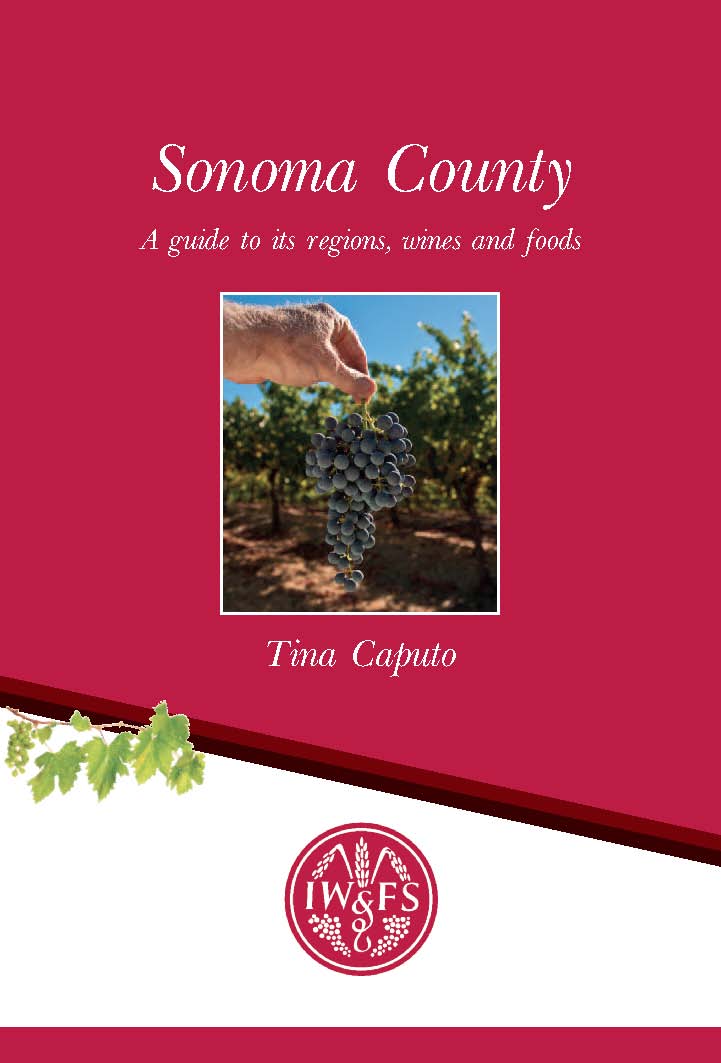 California wine expert, and author, Stephen Brook summarised Tina Caputo's monograph as follows:
* It is a compact guide and thoroughly up-to-date with entries on newly approved sub-regions such as Fountaingrove and Pine Mountain. * All the current AVAs are included. * It includes information about topography, varieties planted, and leading producers. * Packs a great deal into 70 small pages, with succinct sections on the major towns and their attractions, gastronomic and otherwise, and on Sonoma;'s very lively food scene. * Contains a single but handy map, but visitors to Sonoma can easily pick up regional maps in the tasting rooms. * Caputo unfailingly steers visitors in the right directions * Also available as an ebook via Amazon * (www.stephenbrook.com)
=====================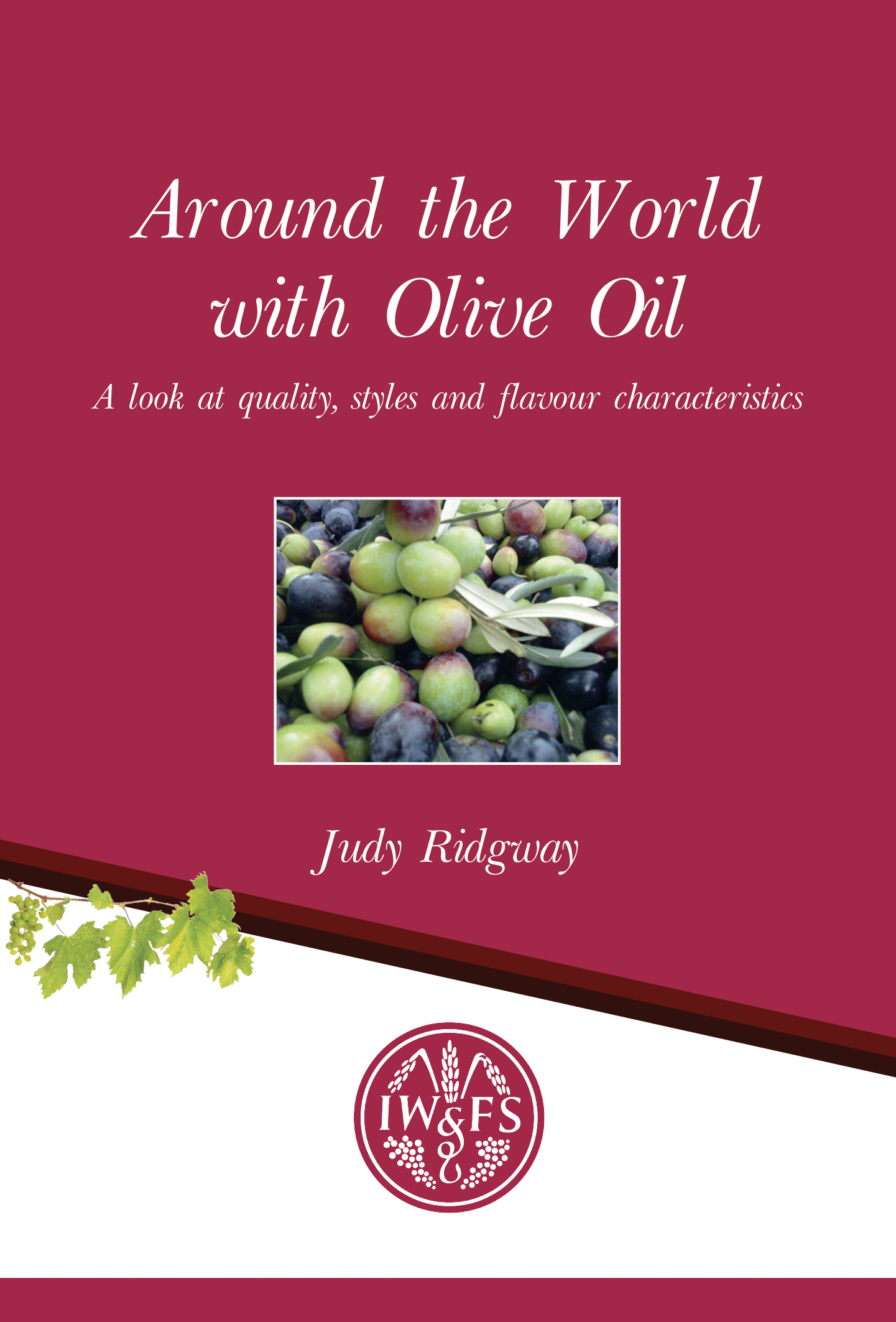 "Around the World with Olive Oil, A look at quality, styles and flavour characteristics" by Judy Ridgway (2016) (available as an ebook via Amazon)
Judy is a recognised expert on olive oils and within it she shares her regional food recommendations as well as highlighting some of the best producers.
=====================
Previous Monographs published by the IWFS - £6.00 per copy (add £1 for p&p overseas for each copy)
Taming of the Screwcap, its origins, evolution and future, Dr Jamie Goode (2015), No.16*
Reflections through a wine glass, some contemporary issues explored, Bob Campbell MW (2014), No.15
An Appreciation of the Age of Wine, Sid Cross (2012), No.14

Biodynamics in Wine, Beverley Blanning MW (2010), No.13
Icewine, John Schreiner (2004), No.12

The Science of Taste, Ruth Binney (2003), No.11

Truffles, Michael Raffael (2002), No.10

Chianti Classico, Tom Maresca (2002), No.9

Barolo, Stephen Hobley (2001), No.8

Traditional French Cheeses, Judy Ridgway (2001), No.7

Chablis, Michael Edwards (2001), No.6

Growers' Champagne, Philippe Boucheron (2000), No.5

Tokaji, Ben Howkins (1999), No.4

Wine and Health, Paul Scholten, MD (1997), No.3

A Dissertation on Wine Waiters, Christopher Fielden (1996), No.2

Visiting Vineyards, David Wolfe (1996), No.1
* now available as an ebook via Amazon (UK and US)
Copies of the monographs are available on the website for members. These are free for members to download and read at their leisure. To view those which are currently available please visit the members only section of the website under Secretariat / For Members / Monographs for Members.
Reviews and/or summaries for some of our monographs are below:
November 2014
"Reflections through a Wine Glass, some contemporary issues explored" by Bob Campbell MW
This monograph comprises eight short essays on a variety of wine topics – designed to be a light read that can be dipped in and out of in a busy schedule. One major change is that this edition is in full colour to hopefully entice more people to open up and read. Bob has chosen modern issues that he has encountered during his esteemed career and through his own personal enjoyment of wine - providing, we trust, an interesting, entertaining and informed insight into each.
Readers are taken stage by stage from the vine to the glass, what makes a good wine, looking at other ways to enhance the enjoyment of wine and finally ways to develop the interest further covering topics such as the dilemmas you face when keeping a cellar, experiences of being a wine judge and then embarking on the Master of Wine course….
This is the 15th in the series and is the first to be published in full colour.
===============================================================================================
September 2012
"An Appreciation of the Age of Wine" by Sid Cross
The IWFS published, in September 2012, its 14th Monograph entitled "An Appreciation of the Age of Wine", authored by Sid Cross of our Vancouver Branch, current IWFS Honorary President and past Chairman of your Wines Committee (which is responsible for the Vintage Chart and Membership card). In this treatise Sid takes us on an incredible journey of exceptional wine tasting experiences over the period 1970 to 1990 which the vast majority of us can only dream of. Many of the wines described are legendary and Sid's thoughts reflect the true beauty of a wine that has been allowed to gracefully age.

Sid's experiences are complimented by articles by John Salvi M.W. who deals with the technical aspects of aging wine and by Clive Coates M.W. who provides his views on how fine wines have changed since 1980. The Preface was written by Michael Broadbent M.W. past President of our Society after reading this monograph and who you will find was one of Sid's tasting partners on a number of occasions.

This Monograph and accompanying articles makes for a most enjoyable and educational reading experience.
Hon Alec T Murray

Past-Chairman
Review of 'An Appreciation of the Age of Wine' by Steven Spurrier
An Appreciation of the Age of Wine, issued by the International Wine & Food Society in September 2012, with contributions by four authors, is a delightful and valuable contribution to wine literature from all points of view, not the least being its dedication in memory of John Avery, one of the greats of the wine trade and much missed by all of us.
Michael Broadbent opens up with a "fatherly" preface, leading us into the excellent technical piece on red wine making by John Salvi, who has seen everything in his now six decades in and around Bordeaux, who concludes that "making great wine that can age with grace and beauty is an art, and drinking it one of the great pleasures of civilized society". This truism must not get lost, however much wine has changed once it entered the "modern" period in 1982.
Clive Coates covers these changes, not all of which he favours, fearing that "today's wines will not last as successfully as the wines I was brought up on." Only time will tell.
Then, across 45 closely noted pages, Sid Cross recalls the famous tastings he attended over the past forty years. He must be the best-introduced and most-travelled member the IW&FS has in its world-wide following. I have been in the wine trade since 1964 and have seldom been to such prestigious events and to have them so well-recorded here is rather like, for me, looking through old copies of Vogue or Harper's Bazaar, and remarking how so much more beautiful the women were in those days, how so much more elegant the men. Why can't we be like that today? We can't, because we are in the present and they, like the events and the wines that Sid Cross describes so euphorically are in the past, a past that is well worth reading about. Steven Spurrier
Steven Spurrier (born 1941) is a British wine expert and former merchant in Paris, France, who has been described as a champion of French wine. Spurrier organized the Paris Wine Tasting of 1976, which promoted the expansion of wine production in the new world. He is also the founder of the Academie du Vin and Christie's Wine Course, in addition to authoring and co-authoring several wine books.

For further details please contact our International Secretariat in London on email: click here or via fax:+44 (0)20 7827 5733.
Thank you