Wines Committee
The Wines Committee consists of a team of distinguished members of the wine world, a number of whom are Masters of Wine. The Committee meets annually, usually during May, to discuss the latest vintage assessments for its Vintage Card, App and Chart which are updated each year. The Vintage Card also doubles up as the IWFS Membership Card.
The Wines Committee is extremely fortunate to receive the invaluable opinion from a team of highly regarded consultants who are recognised as experts in their field and many of whom are also based in the region itself - you can find out more about our team of expert wine consultants, around the globe, by clicking here.
Wines Committee 2021
Ron Barker, Chairman (see below)
Chris J Bonsall (see below)
Beverley Blanning, MW (see below)
Simon Field, MW (see below)
Konstantinos Lazarakis, MW (see below)
Stuart Leaf
Charles Taylor, MW
Dirceu Vianna Jr, MW (see below)
Andrea Warren, Secretary
WINES COMMITTEE MEMBERS
RON BARKER
Chairman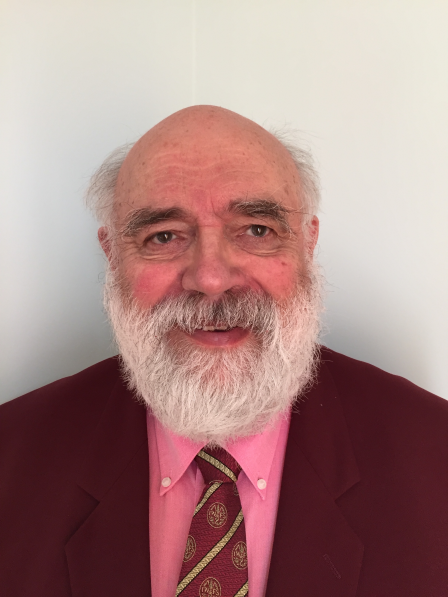 Ron Barker was appointed as Chairman of the Wines Committee in 2017. Ron used to be Chairman of the Society's European & African Zone and a member of the International Council of Management. Prior to that he edited the 'Food & Wine'magazine. Before his involvement with IWFS he organised and led wine tours around the world, taking groups of up to 30 to 16 different wine producing countries and numerous wine regions. He was also a wine judge working with the International Wine Challenge for 13 years and various life style magazines, Outside wine and food, he served as a Magistrate in the Duchy of Lancashire for 35 years concentrating on Adult Criminal, Family and Liquor licensing Courts and the Probation Service. In that way he can be said to be a judge of wine and men!
BEVERLEY BLANNING MW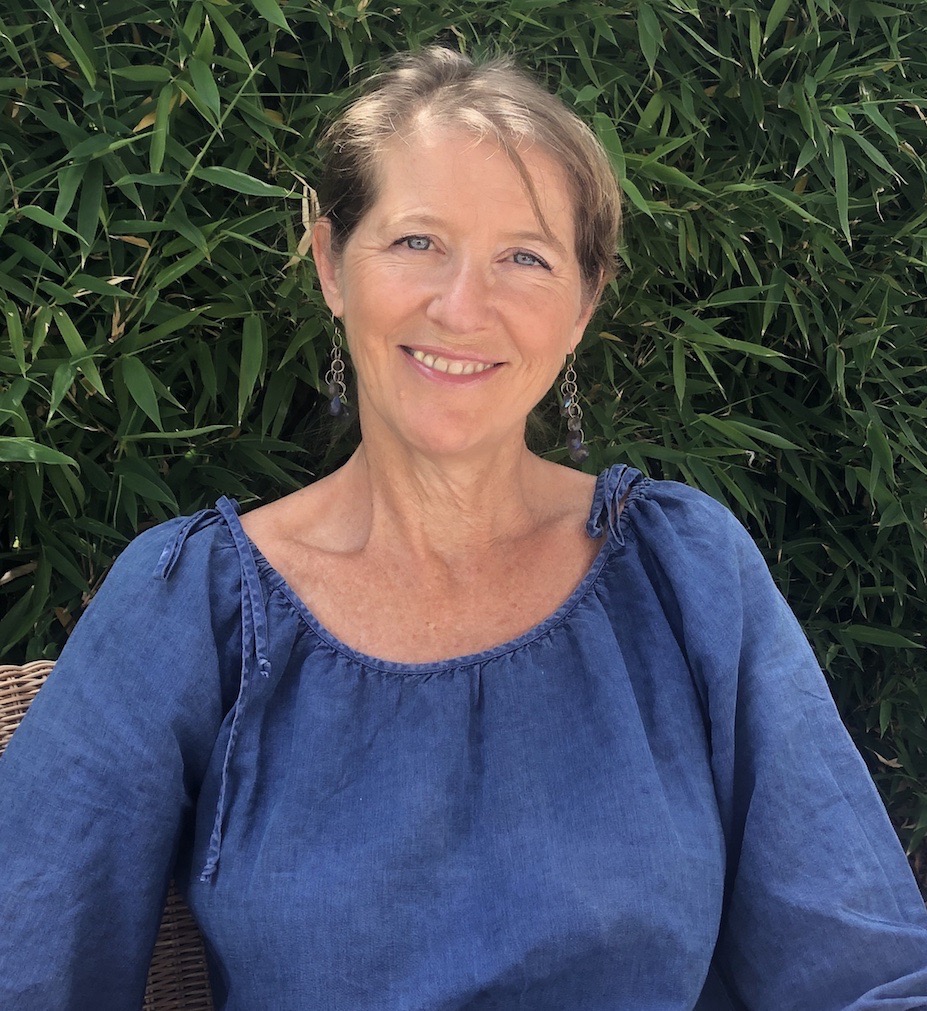 Beverley is a writer, wine competition judge, educator, presenter and tour guide. She has travelled extensively visiting the vineyards of the world. Author of 'Teach Yourself Wine Tasting', and 'Biodynamics in Wine' (IWFS), she also leads wine holidays in Europe and South America and courses and tastings in London, including Académie du Vin, 67 Pall Mall, MW student courses, private tastings and corporate events. She is Head of the Theory Exam for the Institute of Masters of Wine. She judges at the Decanter World Wine Awards and a host of other competitions around the world and currently serves on the Wines Committee of the IWFS. Beverley enjoys nothing more than sharing her passion for wine with others. Based in London, she spends much of her spare time in rural France.
CHRIS BONSALL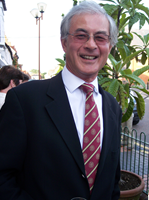 Chris Bonsall is past Chairman of the Wines Committee, having fulfilled this role from 2008-2016, when he took over from Sid Cross. Chris is also a Past Chairman of the IWFS having served between 2008 and 2010 during which time fellow Wines Committee member, Beverly Blanning, wrote the highly regarded monograph on "Biodynamics in Wine" for the IWFS.
Chris is a long time wine lover and investor, having previously been a shareholder in Peter Lehmann Wines (South Australia), Caledonia Australis (Victoria) and currently Stella Bella Wines (Western Australia). His passion for New World wines developed in 1986 when he migrated to Australia and continues despite currently living in England.
While practicing as a lawyer in Hong Kong for 20 years, he organised and chaired what was then the most prestigious independent wine show in Asia known as Winpac between 1999 and 2003. Although a professed lover of the Pinot Noir grape he is also currently the Vinothecaire for La Commanderie de Bordeaux a Londres and has organised a number of wine trips to Bordeaux.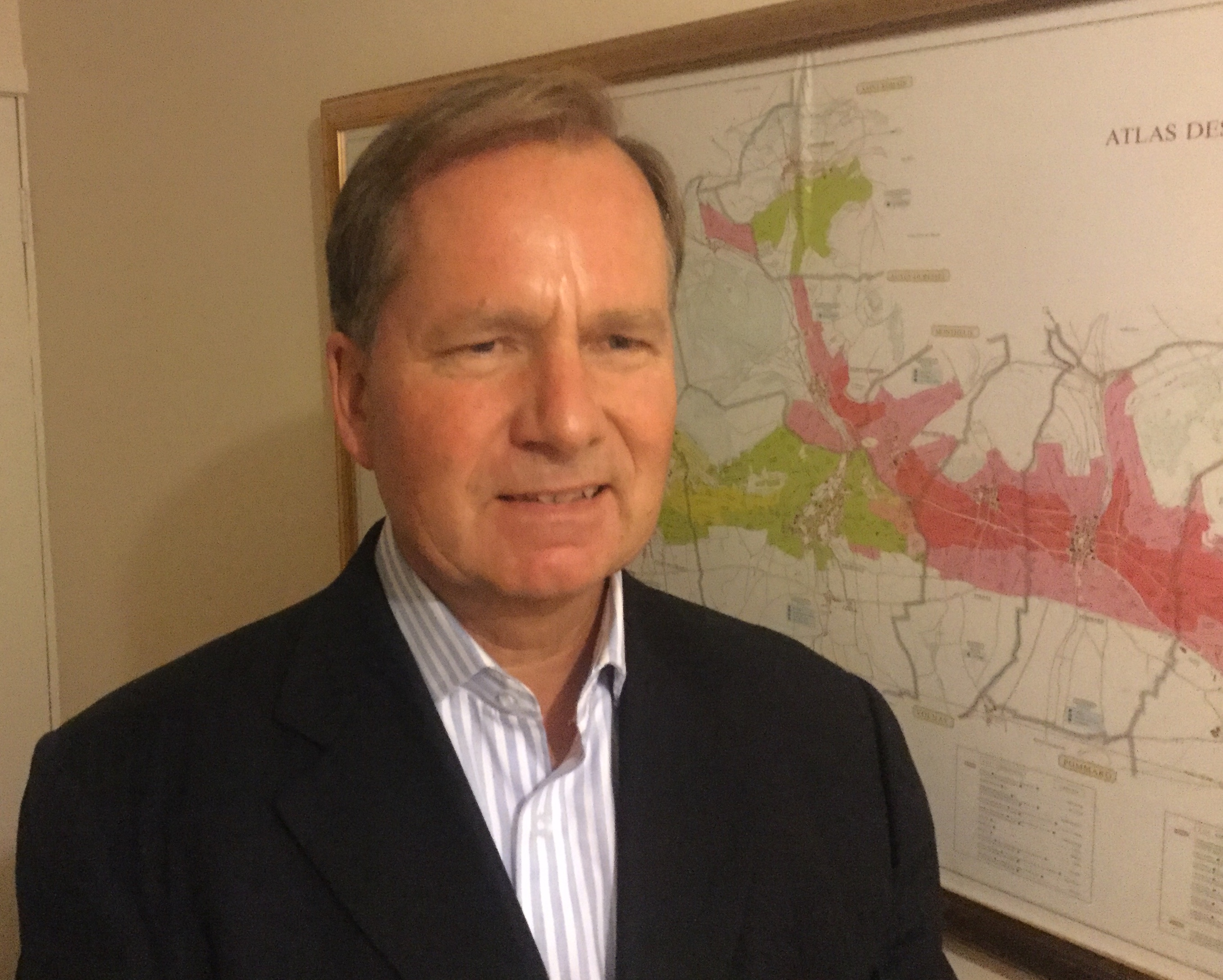 SIMON FIELD MW
Simon is an Oxford graduate and reformed Chartered Accountant, this particular reformation including a brief stint in Oddbins Belsize North London and then over twenty years as a buyer for Berry Bros and Rudd, where he specialized in the Champagne, the Rhône and Loire Valleys, the Midi and Spain, amongst others. He passed his MW at the first attempt in 2002, wining the Mondavi and Derouet prizes, and was made a member of the Gran Orden de Cabelleros in 2012. He now freelances and consults, working closely with producers such as the Perinns of Chateau de Beaucastel, advising assorted London Livery Companies and also working with both the WSET and the Institute of masters of Wine in several guises, not to mention contributing to many publications, Decanter and The World of Fine Wine among them. He loves to travel and visit the vineyards and growers, especially when it involves such fabulous locations as The Mosel or The Douro, amongst others.
KONSTANTINOS LAZARAKIS MW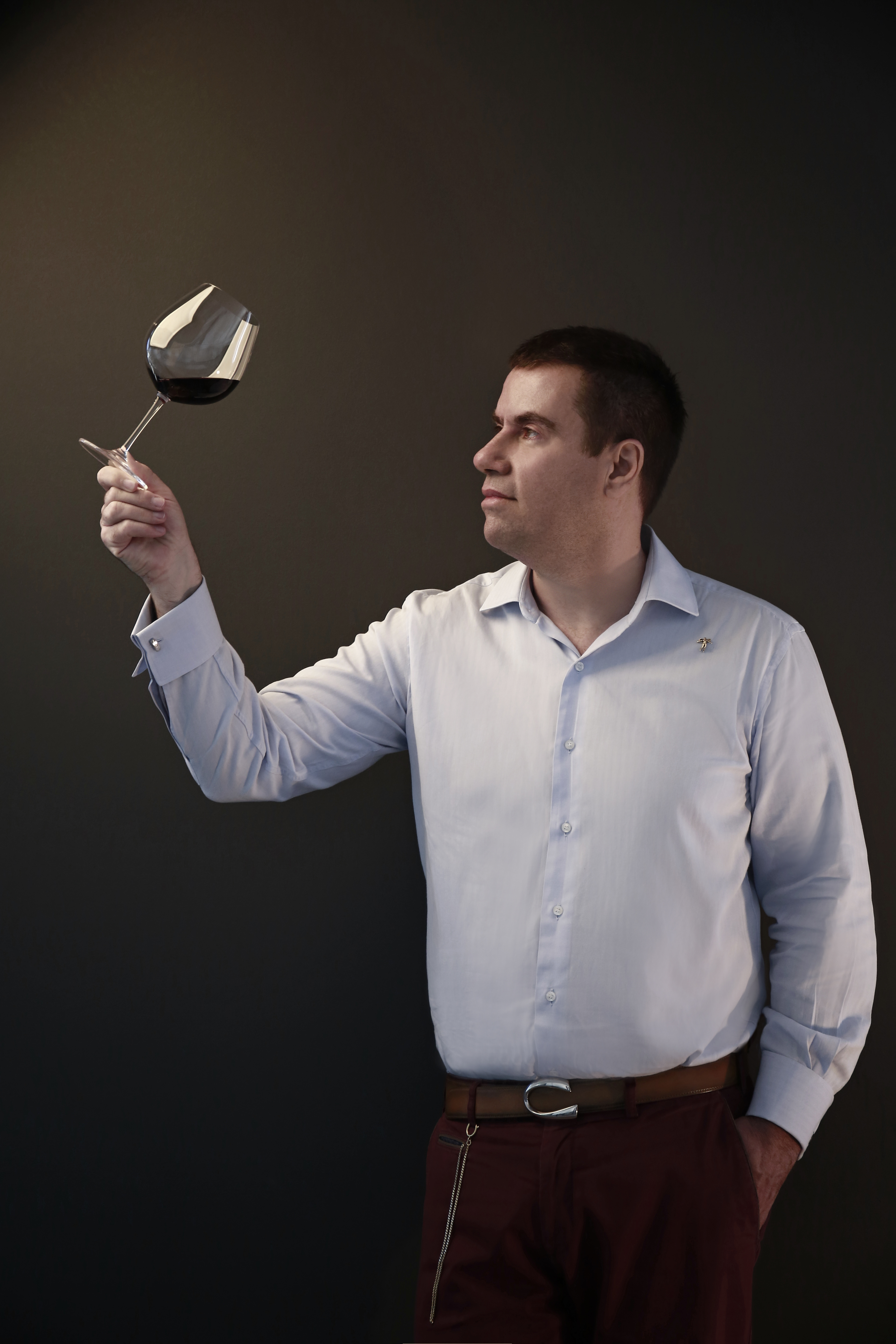 Konstantinos Lazarakis MW was born in Piraeus. He studied Mechanical Engineering in the National & Technical University of Athens and Jazz Music in Aeolian School of Music. He became the first Greek Master of Wine in 2002 . He is also a current member of the Council of the Master of Wine Institute (IMW) and the current Chair of the Trips Committee. He received the Villa Maria Award for outstanding performance on the Viticulture paper and the 13th Bollinger Foundation Medal ever, for excellence in Wine Tasting. In 2004 he founded Wine & Spirits Professional Centre Ltd, the Greek subsidiary of the most influential educational organisation in wines and spirits in the world, the Wine & Spirit Education Trust of London. In 2005, Mitchell Beazley publishing house in London released Konstantinos' book "The Wines of Greece" (updated in 2018 by Infinite Ideas), one of the four wine books short listed for the Andre Simon Memorial Award 2006. In 2006 he received the "Noval Award" as the MW Communicator of the Year. In 2012, he was awarded the "Honorary Weinakademiker" title by the Austrian Wine Academy for promoting wine education, the 13th person ever to be honoured in such way. He is also a certified Fine & Rare Wine Specialist.
In 2015 Konstantinos received "Diplôme D' Honneur Des Grands Crus Classés en 1885 – Médoc & Sauternes" as a Classified Ambassador by "Vins de Bordeaux". A most prestigious official classification introduced by "Bordeaux Chamber of Commerce and Industry" in 1855.
In the last 20 years he is the active advocate and ambassador of quality wines in the domestic and international markets; he holds a proven track record of partnerships and synergies aimed at promoting the good reputation and esteemed work of Greek and global wine producers, as well as of acclaimed wine regions worldwide. Konstantinos is working as an Imports Manager for Aiolos Wines in Athens, co-owns the wine communication company Wine Wonders, while he consults widely for the Hellenic Exports Organization, Aegean Airlines, Costa Navarino Resorts, as well as for a number of wine producers, restaurants and hotels. He is writing for several trade and lifestyle magazines in Greece and abroad. He is co-organizer and President of the Balkan International Wine Competition, which takes place in Sofia, as well as the President of the Thessaloniki International Wine and Spirit Competition. He is a member of the International Food & Wine Society, as well as a member of its Wine Committee.
STUART LEAF
Stuart Leaf was born to two food loving New Yorkers who moved to Belgium and subsequently the UK when he was four. His love of food grew and at the age of 15 he took a year-long modified Cordon Bleu Cooking course while at Westminster School in London. The following year he taught the class, including the wine pairings. An avid collector since his teenage years, he was fortunate to explore the wines of California while at Stanford University and then his career in international finance brought him to vineyards and restaurants around the world. Stuart has a passion for diversity and he tastes thousands of wines a year from both established and emerging regions. He founded the Hudson Valley Chapter of IWFS and is a member of the Wine Media Guild in New York. Stuart published a guide to Enjoying Fine Wine for the IWFS and also for the University Club of New York. More recently he co-authored "Exploring Blended Scotch" for the IWFS. He is an owner and the wine and spirits curator of a Wine Spectator Award of Excellence Wine Bar in Brooklyn, New York.
DIRCEU VIANNA JUNIOR MW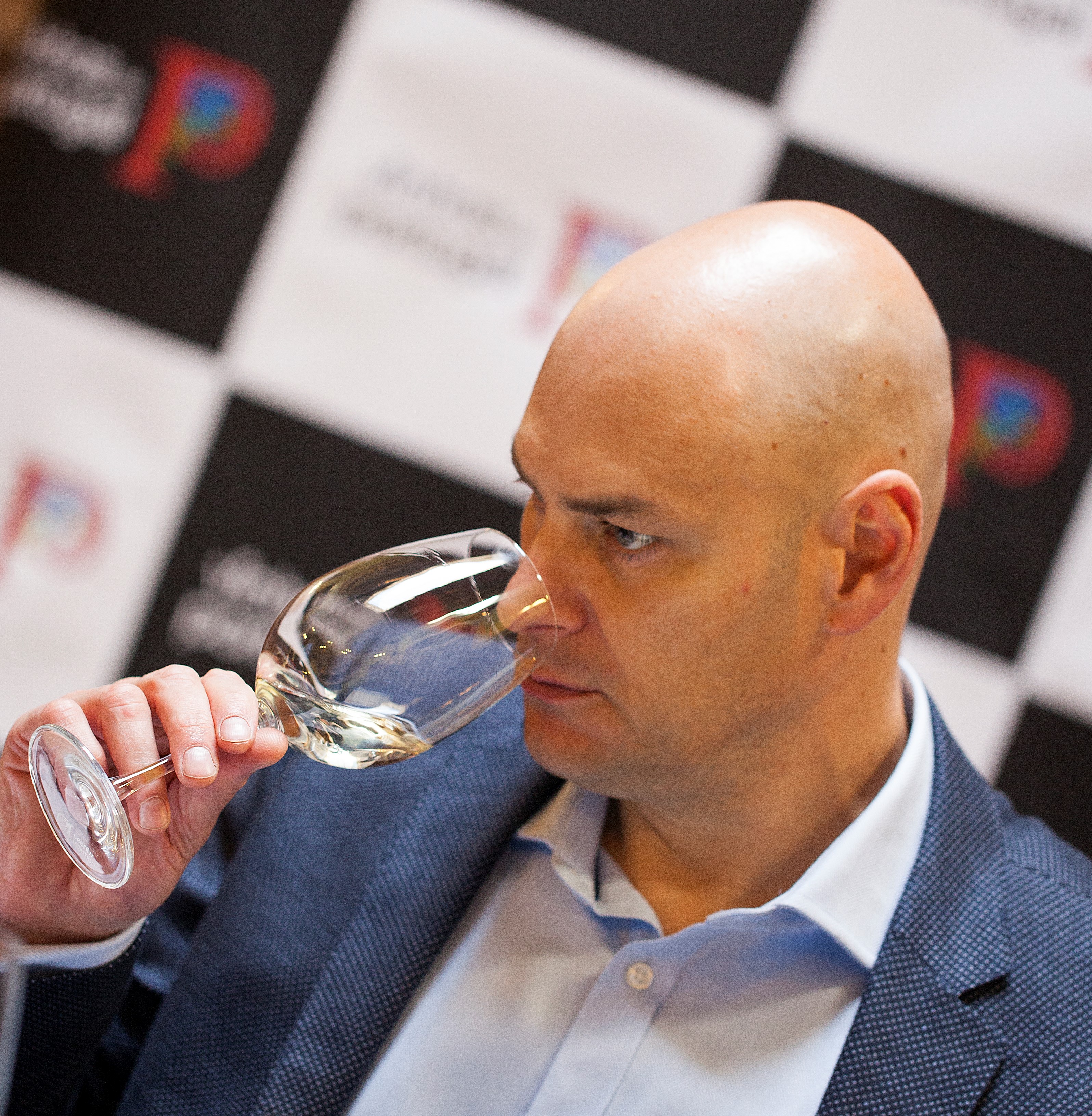 Dirceu Vianna Junior MW, known to many as Junior, is the Wine Director for Enotria & Coe in the UK. Originally from Brazil, where he studied forest engineering and law, he moved to London in 1989, becoming involved in the wine trade the following year. In 2008, he became the first South American male to obtain the title of Master of Wine, also receiving the Viña Errazuriz Award for excellence in the business of wine paper. In addition to his role at Enotria & Coe, Junior is a wine writer, educator, technical consultant, and judges at wine competitions in the UK, Europe and South America. He is a regular speaker at wine events around the world, as well as making appearances on radio and television in Europe and South America.