Wines Committee
The Wines Committee consists of a team of distinguished members of the wine world, a number of whom are Masters of Wine. The Committee meets annually, usually during May, to discuss the latest vintage assessments for its Vintage Card and Chart which are updated each year. The Vintage Card also doubles up as the IWFS Membership Card.
The Wines Committee is extremely fortunate to receive the invaluable opinion from a team of highly regarded consultants who are recognised as experts in their field and many of whom are also based in the region itself.
Wines Committee 2018
Ron Barker, Chairman (see below)
Chris J Bonsall (see below)
Beverley Blanning, MW
Simon Field, MW
Konstantinos Lazarakis, MW (see below)
Harriet Lembeck (see below)
Charles Taylor, MW
Dirceu Vianna Jr, MW (see below)
Andrea Warren, Secretary
Consultants 2018
Tony Aspler – Ontario

(see below)

Mimi Avery - England Sparkling

(see below)

Amanda Barnes – Argentina

(see below)

Richard Baudains - Italy, Bolgheri and Tuscany

(see below)

Peter Bell – New York

(see below)

Jim Budd - Loire

(see below)

Bob Campbell, MW – New Zealand

(see below)

Bill Easton, California, Shenandoah Valley, Amador County

(see below)

Michael Garner - Italy, Piedmont and Valpolicella

(see below)

James Halliday - Australia

(see below)

Michael Haney - Sonoma

Harold Heckle - Spain

(see below)

Roman Horvath MW, Austria

(see below)

Britt & Per Karlsson - South West France

(see below)

Duncan Killiner – Argentina & Chile

Adam LaZarre – Central Coast

(see below)

David Ling - Alsace

(see below)

John Livingstone-Learmonth - Rhone

(see below)

Caro Maurer MW – Austria & Germany

(see below)

Greg Melick - Australia

(see below)

Charles Mount - Tokaji

Richard Mayson - Portugal

(see below)

Jean-Francois Pellet - Washington

(see below)

Philip Rich - Burgundy

Michaela Rodeno - Napa

(see below)

John Salvi MW - Bordeaux

(see below)

John Schreiner – British Columbia

(see below)

James Simpson MW - Champagne

Roderick Smith MW - Provence

(see below)

Alex Sokol Blosser – Oregon

(see below)

Matthew Stubbs MW - Languedoc

(see below)

David Swingler – South Africa

(see below)

Wines Committee - Beaujolais
WINES COMMITTEE MEMBERS
RON BARKER
Chairman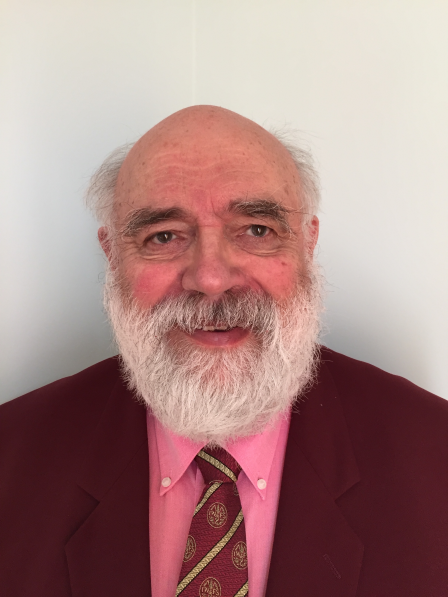 Ron Barker was appointed as Chairman of the Wines Committee in 2017. Ron used to be Chairman of the Society's European & African Zone and a member of the International Council of Management. Prior to that he edited the 'Food & Wine'magazine. Before his involvement with IW&FS he organised and led wine tours around the world, taking groups of up to 30 to 16 different wine producing countries and numerous wine regions. He was also a wine judge working with the International Wine Challenge for 13 years and various life style magazines, Outside wine and food, he served as a Magistrate in the Duchy of Lancashire for 35 years concentrating on Adult Criminal, Family and Liquor licensing Courts and the Probation Service. In that way he can be said to be a judge of wine and men!
CHRIS BONSALL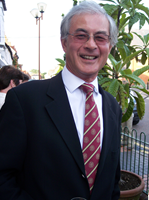 Chris Bonsall is past Chairman of the Wines Committee, having fulfilled this role from 2008-2016, when he took over from Sid Cross. Chris is also a Past Chairman of the IWFS having served between 2008 and 2010 during which time fellow Wines Committee member, Beverly Blanning, wrote the highly regarded monograph on "Biodynamics in Wine" for the IWFS.
Chris is a long time wine lover and investor, having previously been a shareholder in Peter Lehmann Wines (South Australia), Caledonia Australis (Victoria) and currently Stella Bella Wines (Western Australia). His passion for New World wines developed in 1986 when he migrated to Australia and continues despite currently living in England.
While practicing as a lawyer in Hong Kong for 20 years, he organised and chaired what was then the most prestigious independent wine show in Asia known as Winpac between 1999 and 2003. Although a professed lover of the Pinot Noir grape he is also currently the Vinothecaire for La Commanderie de Bordeaux a Londres and has organised a number of wine trips to Bordeaux.
KONSTANTINOS LAZARAKIS MW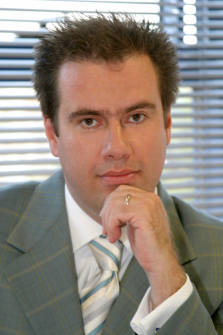 Konstantinos Lazarakis MW was born in Piraeus. He studied Mechanical Engineering in the National & Technical University of Athens and Jazz Music in Aeolian School of Music. He became the first Greek Master of Wine in 2002 and one of the less-than-360 in the world. He is also a current member of the Council of the Master of Wine Institute (IMW) and the current Chair of the Trips Committee. He has received the Villa Maria Award for outstanding performance on the Viticulture paper and the 13th Bollinger Foundation Medal ever, for excellence in Wine Tasting. In 2004 he founded Wine & Spirits Professional Centre LTD, the Greek subsidiary of the most influential educational organisation in wines and spirits in the world, the Wine & Spirit Education Trust of London. In 2005, Mitchell Beazley publishing house in London released Konstantinos' book "The Wines of Greece", one of the four wine books short listed for the Andre Simon Memorial Award 2006. In 2006 he received the "Noval Award" as the MW Communicator of the Year. In 2012, he was awarded the "Honorary Weinakademiker" title by the Austrian Wine Academy for promoting wine education, the 13th person ever to be honoured in such way. He is also a certified Fine & Rare Wine Specialist. Konstantinos is working as an Imports Manager for Aiolos Wines in Athens, co-owns the wine communication company Wine Wonders while he consults widely for the Hellenic Exports Organization, Aegean Airlines, Costa Navarino Resorts, as well as for a number of wine producers, restaurants and hotels. He is writing for several trade and lifestyle magazines in Greece and abroad and he is a co-organiser and president of the Balkan International Wine Competition, which takes place in Sofia, as well as the President of the Thessaloniki International Wine and Spirit Competition. He is a member of the International Food & Wine Society, as well as a member of its Wine Committee.
HARRIET LEMBECK
Specialist for wines of North America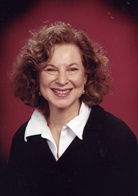 CWE (Certified Wine Educator), CSS (Certified Specialist of Spirits)
Wine and Spirits educator for 35 years. Her class is called 'Harriet Lembeck's Wine & Spirits Program.' Classes are held in an 18th C. townhouse in New York City. Author, with copyright, (not 'editor') of "Grossman's Guide to Wines, Beers and Spirits", 6th and 7th editions, with the 8th edition in progress, and forthcoming. FYI, the publisher of the 8th edition will be John Wiley. The 6th and 7th editions were published by Charles Scribner Sons. I have a regular column for Beverage Dynamics Magazine on 'Retailer Education.' I am Chairman of the Wine Committee and a Director of the International Wine & Food Society, New York chapter. I am also Chairman of the NY Wine Press, a wine writer group. I am very active in the Society of Wine Educators, and a member of Les Dames d'Escoffier, and Commanderie de Bordeaux, one of very few women members.
To find out more please visit my website: wineandspiritsprogram.com
DIRCEU VIANNA JUNIOR MW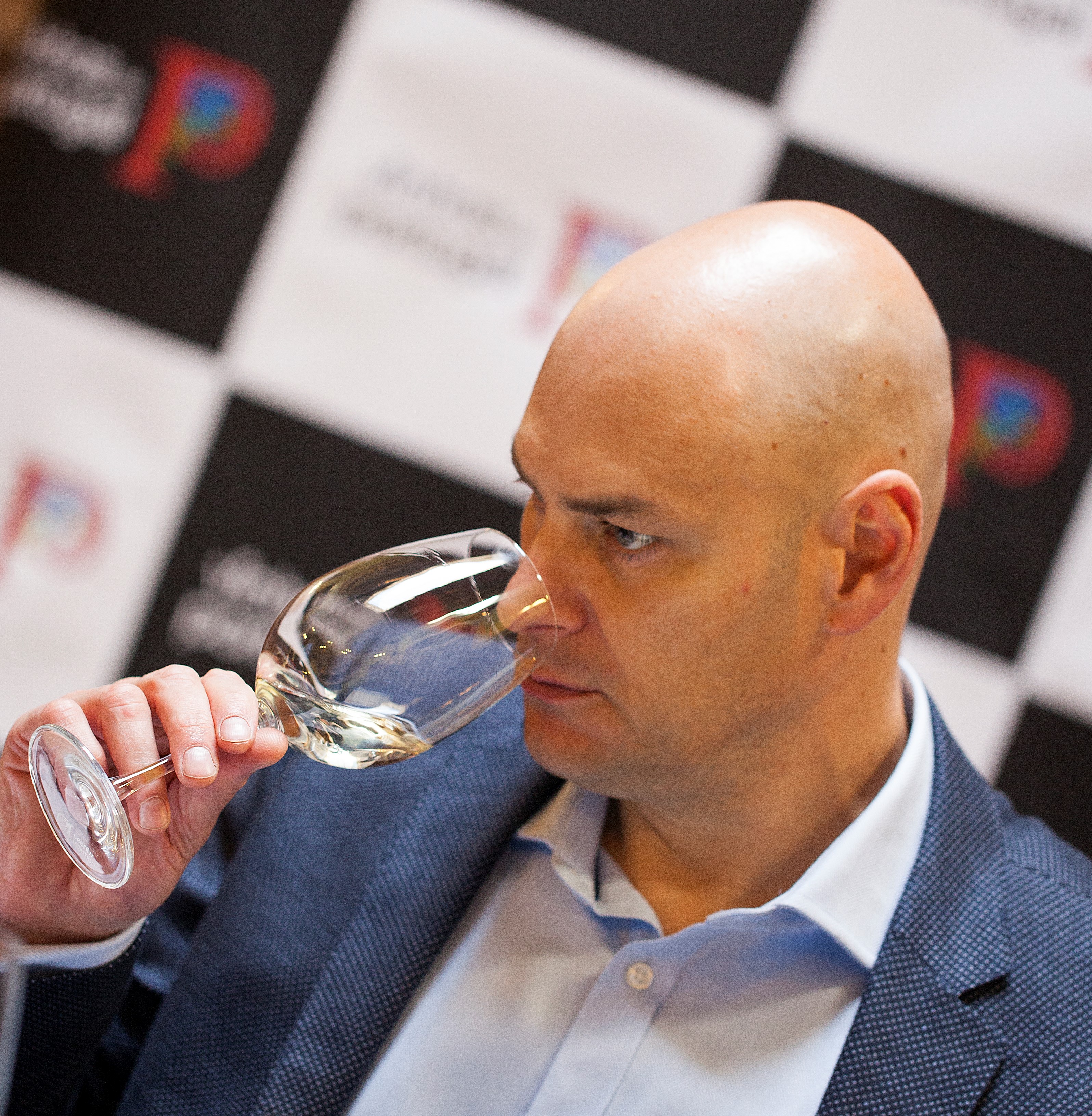 Dirceu Vianna Junior MW, known to many as Junior, is the Wine Director for Enotria & Coe in the UK. Originally from Brazil, where he studied forest engineering and law, he moved to London in 1989, becoming involved in the wine trade the following year. In 2008, he became the first South American male to obtain the title of Master of Wine, also receiving the Viña Errazuriz Award for excellence in the business of wine paper. In addition to his role at Enotria & Coe, Junior is a wine writer, educator, technical consultant, and judges at wine competitions in the UK, Europe and South America. He is a regular speaker at wine events around the world, as well as making appearances on radio and television in Europe and South America.