Honorary President
APPOINTMENT OF NEW HONORARY PRESIDENT
The International Council of Management (ICM) are pleased to announce the appointment of Chris Bonsall as Honorary President of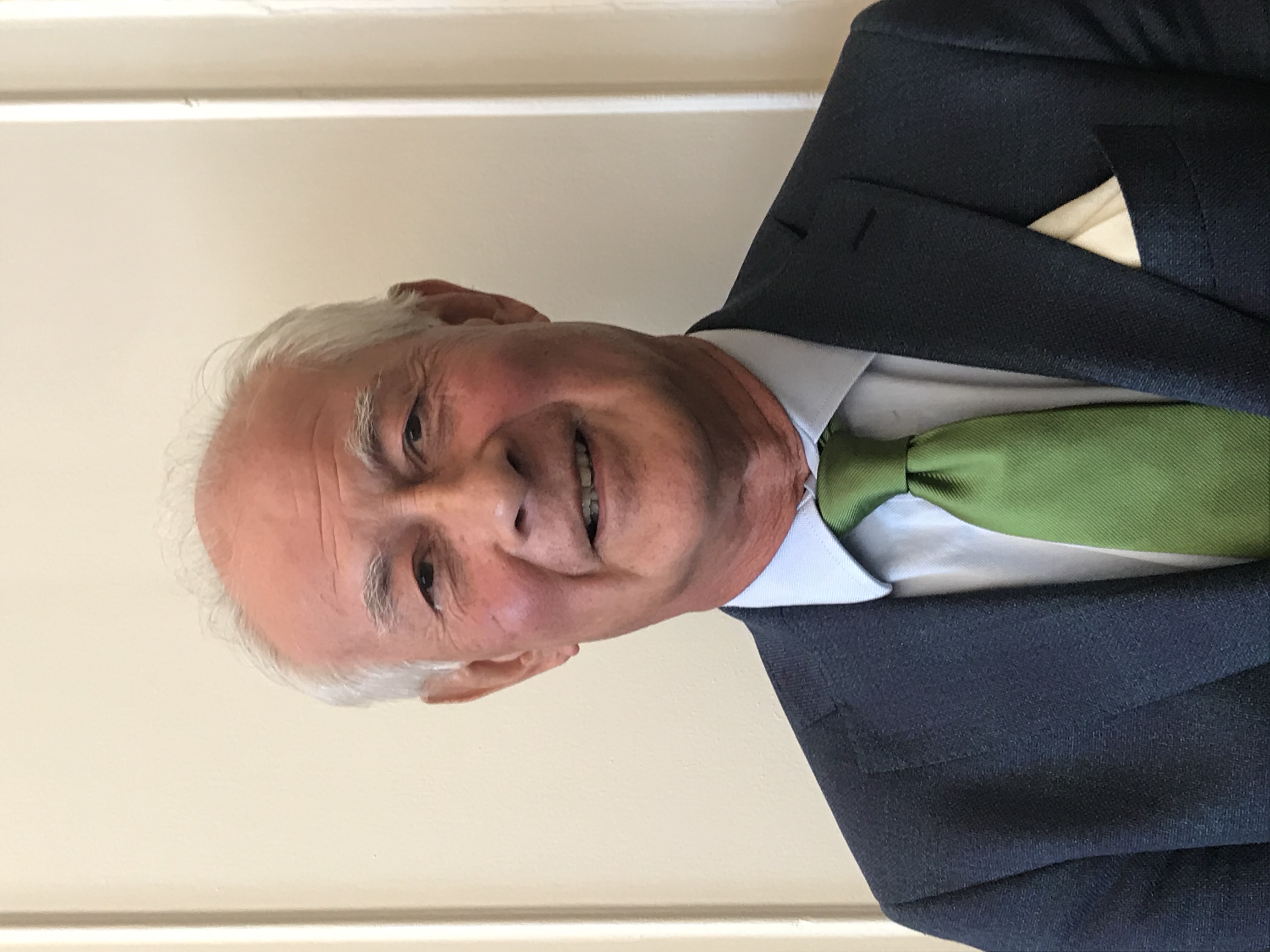 the Society on 1 June 2022. Chris succeeds Dave Felton, who held the post from 2017 to 2022. The President is appointed by the ICM and the chosen individual is someone with an expansive interest in food and wine and who encourages the international camaraderie of the Society while seeking to draw together its Zones in mutual harmony.
Chris has been a member of the Society for nearly 40 years, having joined the Singapore Branch in 1983. At various times he has also been a member of the Hong Kong Island Branch, the Bath & Bristol Branch, St James's Branch in London and both the Victoria and New South Wales Branches in Australia.
He has attended numerous Festivals around the world starting with the 1989 Festival in Singapore and Hong Kong. He has also organised two Festivals, being Hong Kong in 2001 (where he first met Dave & Mitsuko Felton) and Santorini in 2014. He also arranged one of the post London International Festival tours in 2018.
Chris has been active in the management of the Society, having been Chair of Hong Kong Island Branch between 1997 and 2003 and Chair of the EAC (as it then was) from 2005 to 2009. He was also Global Chair of the IWFS at the time of its 75th anniversary in 2008 and served as Chair from 2008 to 2010 concluding his term at the end of the Sydney Festival in October 2010.
More recently Chris has, in succession to the late John Avery MW, been Chairman of the William Heptinstall Memorial fund (a charitable organisation with a close relationship and association with the Society) since 2012. He holds the André Simon Bronze, Silver and Gold Medals. He is also a member of the Society's Wine Committee, having been its Chair from 2009 to 2016, and heads up the Society's Intellectual Property Committee.
Chris is also part owner of the Stella Bella winery in Margaret River, Western Australia, which has just been named one of the top 20 wineries in Australia.
Outside the IWFS but continuing the wine and food theme Chris is a past Maître of La Commanderie de Bordeaux à Londres, having served in this position from 2013 to 2019.
He has a strong commitment to the Society and a great fondness for all things wine and food in the company of fellow enthusiasts. Chris currently divides his time between England and Australia and has been married to his wife, Sue, since 1982. They have two children, one living in London and the other near Sydney, Australia.
Chris is honoured to take on the role of President and greatly looks forward to meeting many more of the Society's members throughout the world and to attending events and Festivals during his term of office.
We hope you join us in wishing Chris all the best in this role.
Past Presidents
1933-1970
André Simon (co-founder)
1970-1981
No elected President
1981-1981
Victor Gibson
1981-1982
H W Yoxall OBE
1982-1983
No elected President
1983-1984
Allan C Holmes
1984-1992
Michael Broadbent MW
1992-2000
Dr R A Charpie
2000-2002
No elected President
2002-2008
Hugh Johnson OBE
2008-2012
F John Avery MW
2012-2016
G Sidney Cross OMA

2017-2022

2022-present

David R Felton (May 2017)

Chris J Bonsall