Vintage Card Consultants
Vintage Card Consultants
The IWFS is very fortunate to have a team of specialist consultants based around the world who each year provide a review of the latest vintage and also update the development of recent vintages. Many of them have been doing this for a number of years; providing their expert knowledge to assist the IWFS in producing our Vintage Card.
The consultants assisting with the our new 2021/22 Vintage Card are listed below alphabetically. You can find out more about some of our consultants below also - those with "(see below)" after their name have provided details.
Tony Aspler – Ontario (see below)

Mimi Avery - England Sparkling (see below)

Amanda Barnes – Argentina (see below)

Richard Baudains - Italy, Bolgheri and Tuscany (see below)

Peter Bell – New York (see below)

Jim Budd - Loire (see below)

Bob Campbell, MW – New Zealand (see below)

Bill Easton, California, Shenandoah Valley, Amador County (see below)

Michael Garner - Italy, Piedmont and Valpolicella (see below)

James Halliday - Australia (see below)

Jamie Kutch - Sonoma (see below)

Harold Heckle - Spain (see below)

Will Heslop - Beaujolais

Roman Horvath MW, Austria (see below)

Britt & Per Karlsson - South West France (see below)

Anne Krebiehl MW - Germany

Adam LaZarre – Central Coast (see below)

Harriet Lembeck - US Consultant Co-ordinator (see below)

David Ling - Alsace (see below)

John Livingstone-Learmonth - Rhone (see below)

Julie Lumgair - Napa (see below)

Greg Melick - Australia (see below)

Charles Metcalfe - Portugal

Charles Mount - Tokaji

Richard Mayson - Port (see below)

Jean-Francois Pellet - Washington (see below)

John Salvi MW - Bordeaux (see below)

John Schreiner – British Columbia (see below)

James Simpson MW - Champagne (see below)

Roderick Smith MW - Provence (see below)

Alex Sokol Blosser – Oregon (see below)

Matthew Stubbs MW - Languedoc (see below)

David Swingler – South Africa (see below)

Charles Taylor MW - Burgundy
Background information on some of our Vintage Card Consultants are shown below alphabetically, by country - please read on and find out more about them.....
ARGENTINA
AMANDA BARNES - consultant for the wines of Argentina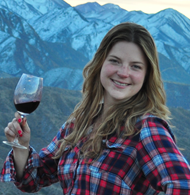 Amanda Barnes is a British journalist who moved to Argentina in 2009 to focus on wine and travel writing. She is Editor of the Argentina-based magazine Wine Republic, Editor for the Circle of Wine Writers newsletter The Circular and also works as a freelance writer for travel and wine publications including Wine-Searcher and Fodor's Travel Guides. Based in Mendoza, she regularly travels and works around the wine regions of Argentina, Chile and Uruguay. For more details visit Amanda's website on www.amandabarnes.co.uk
AUSTRALIA
JAMES HALLIDAY - consultant for the wines of Australia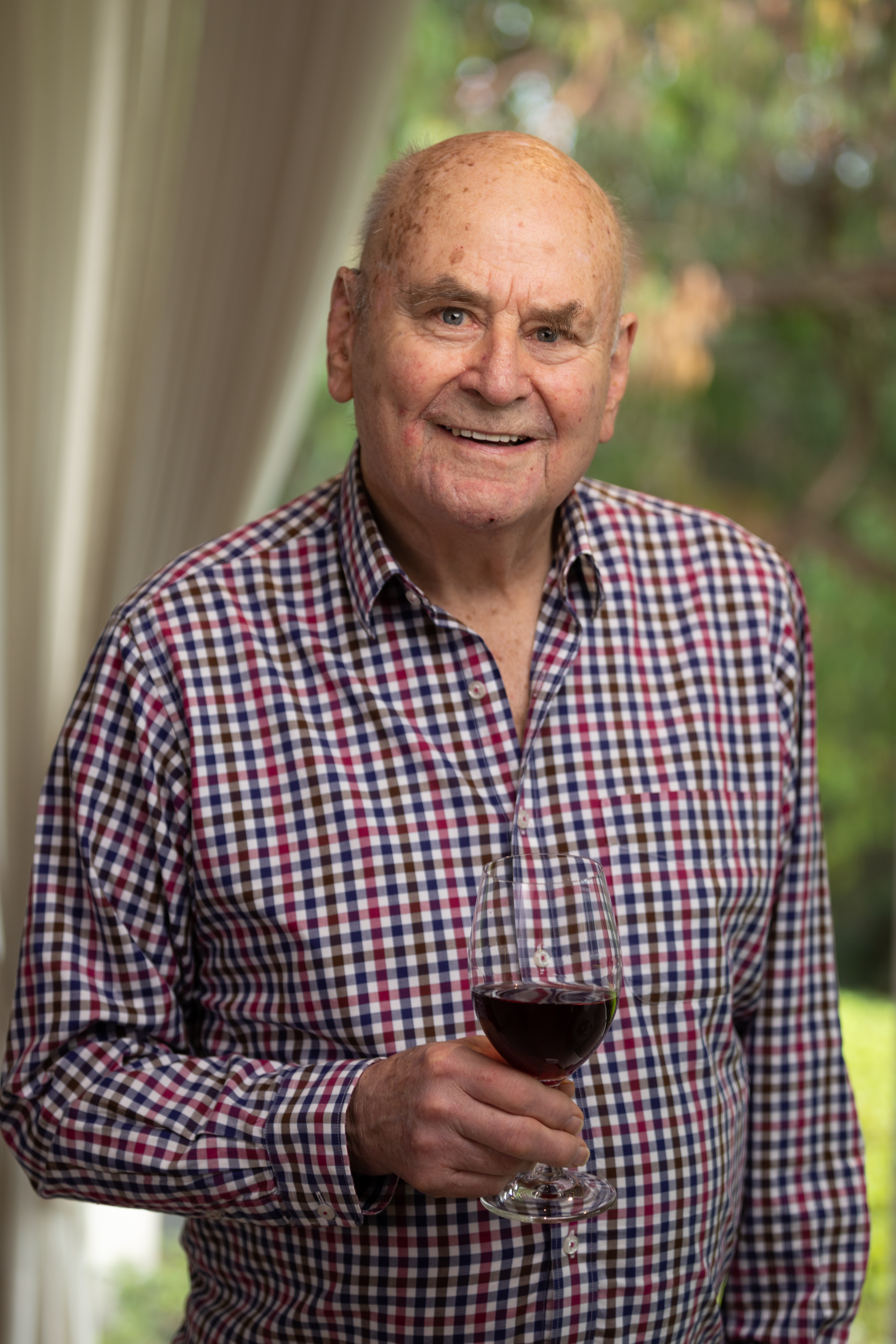 James Halliday is generally regarded as the foremost observer of, and commentator on, the Australian wine scene, with a career stretching back 45+ years during which time he has written, or contributed to, over 80 books (several translated into five languages) and was a senior wine show judge for 35 years. He writes each week for The Weekend Australian and for each issue of the Halliday Wine Companion Magazine. He has won numerous awards and prizes, the most significant the 1995 Maurice O'Shea Award for Outstanding Contribution to the Wine Industry, the James Beard Award (twice), Julia Child Award and Louis Roederer Award. He is Patron of Wine Communicators Australia, and Patron of the National Wine Show of Australia. The annual Australia-wide Chardonnay and Cabernet Challenge bear his name, as does the trophy for Best Pinot Noir at the Royal Melbourne Wine Awards.

He co-founded Brokenwood (Hunter Valley) in 1970, and co-founded Coldstream Hills (Yarra Valley) in 1985; he was an executive winemaker for 37 years.

In 2010 James was made a Member of the Order of Australia in the Queen's Birthday Honours List for his contribution to the wine industry.
GREG MELICK - consultant for the wines of Australia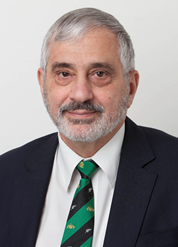 Greg Melick is a Hobart based Senior Counsel who wears many hats. He has been judging wine for over 30 years and was organizing judge, working with Chairman John Avery, at Hong Kong's WINPAC for about 20 years. He has been buying and drinking wine since his teens and has accumulated a large international cellar which he enjoys sharing. He established, and lives on, the multi award winning Pressing Matters vineyard in Tasmania's Coal River Valley producing wines from his two favourite grape varieties, Pinot Noir and Riesling. He has been visiting vineyards around the world for many years, is a passport holder from the Primum Familiae Vini and provides wines for, and conducts, the annual Avery Forum in Tasmania in memory of his great friend the late John Avery MW (who was also a past Hon President of the IWFS). The forum is designed to introduce young winemakers to some of the world's outstanding wines.
He was a long time member of the Australian Defence Force Reserves and became Australia's senior Reserve officer in 2007, is a part time Deputy President of the Administrative Appeals Tribunal and is also the Chief Commissioner of the Tasmanian Integrity Commission. He has been Cricket Australia's special investigator since 2000.
AUSTRIA
ROMAN HORVATH MW - consultant for the wines of Austria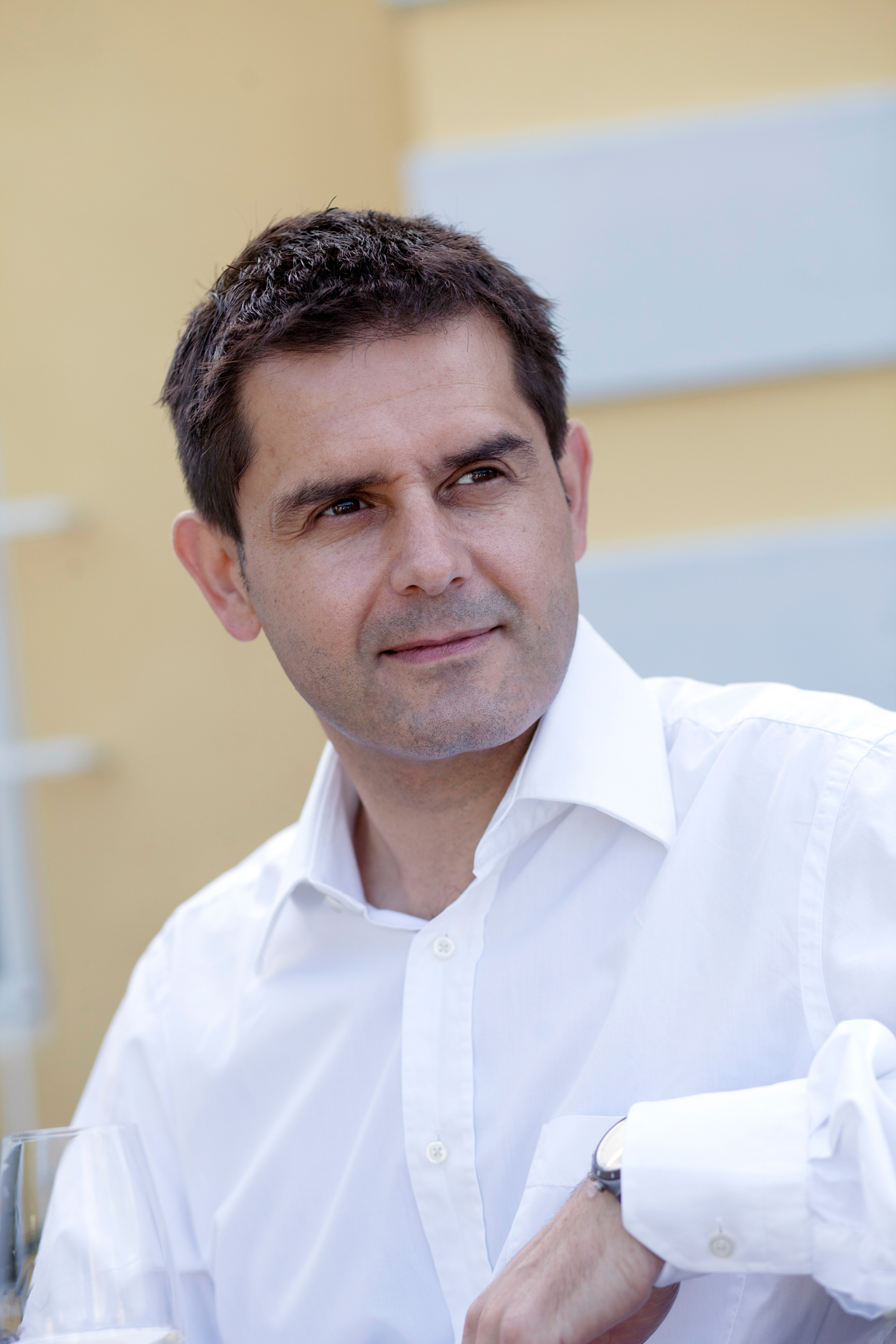 After many years of experience in wine trade and working in wineries in Chile and France, life has led Roman to the most prestigious wine region in Austria. In 2004 he began as the director of Domäne Wachau, one of the leading wine producers in Austria, where he has been responsible for the successful restructuring and strategic re-positioning of the winery. In 2009, Roman became a Master of Wine, being the second person in Austria to complete the MW Programme. In addition, Roman gives lectures at the Wine Academy of Austria in order to share his wine knowledge with all the wine enthusiasts eager to learn more.
CANADA
TONY ASPLER - consultant for the wines of Ontario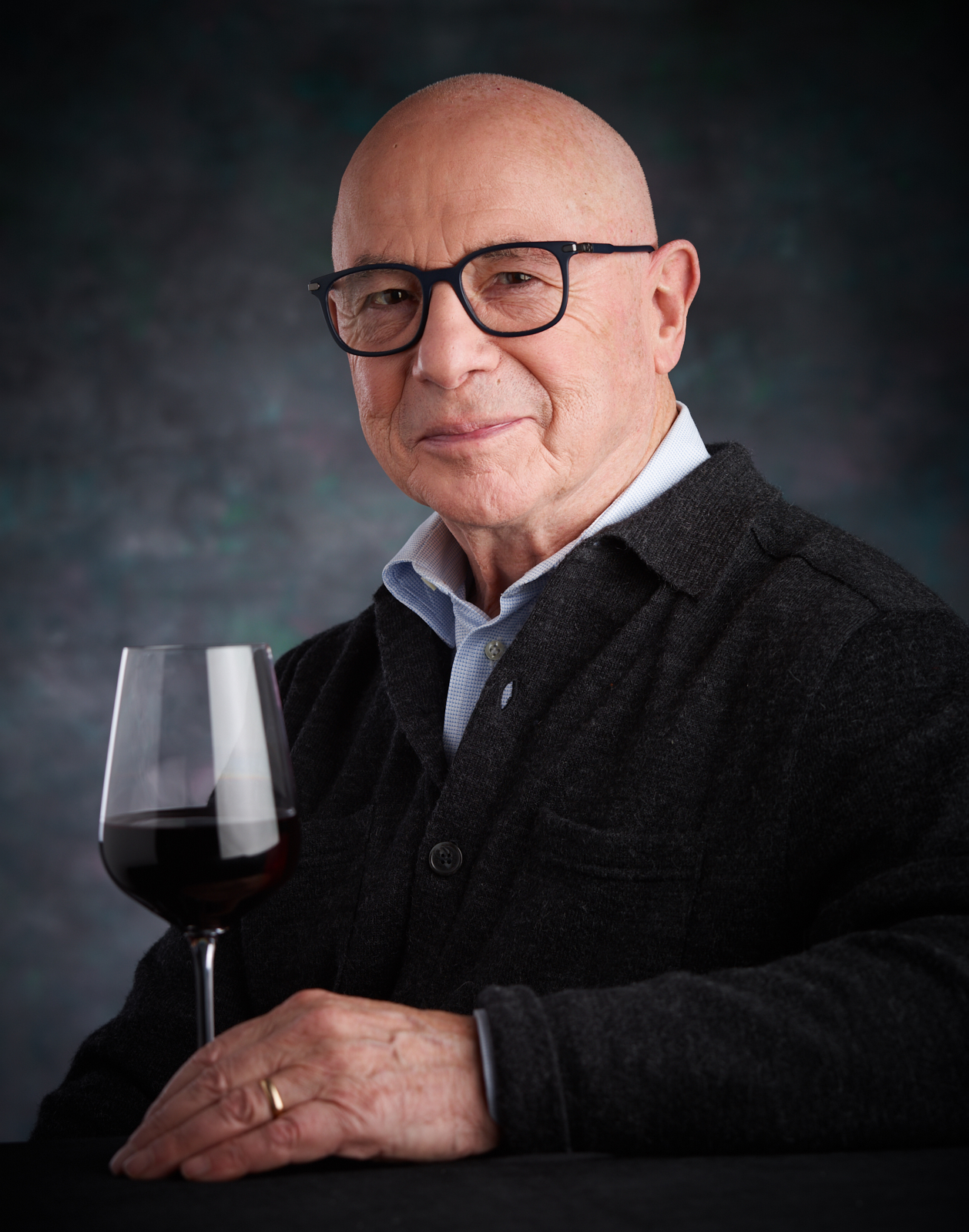 Tony Aspler is an internationally known writer, speaker, and wine expert, based in Port Dalhousie, Ontario, Canada.
Tony has been writing about wine for over 60 years. He was the wine columnist for The Toronto Star for 21 years and has authored nineteen books on wine and food, including The Wine Atlas of Canada, Vintage Canada, The Wine Lover's Companion, The Wine Lover Cooks, Travels with My Corkscrew and Tony Aspler's Cellar Book. Tony's latest books are The Five Minute Wine Book and Five Minutes More. He was the Canadian contributor to Jancis Robinson's Oxford Companion to Wine, Tom Stevenson's annual Wine Report and to Oz Clarke's annual Pocket Wine Guide. He contributed the section on Canada for Anthony Rose's 'Fizz! Champagne and Sparkling Wines of the World.'
He is the author/co-author of ten novels, including four with Gordon Pape: Chain Reaction, The Scorpion Sanction, Music Wars and Taste of Evil. His latest series is a collection of wine murder mysteries featuring the itinerant wine writer/detective Ezra Brant: Blood Is Thicker than Beaujolais, The Beast of Barbaresco and Death on the Douro and Nightmare in Napa.
In December 2007, Tony was awarded the Order of Canada. In 2012 he was the first Canadian to be inducted into the New York Media Wine Writers Hall of Fame and was also awarded the Queen's Jubilee Medal that year.
In 2017 Tony was awarded Spain's Officers Cross of the Order of Civil Merit. In February 2001, he co-founded a charitable foundation with Arlene Willis, Grapes for Humanity (www.grapesforhumanity.com), which raises money through the wine community for the victims of landmines and children with disabilities.
Tony was for many years the panel chair for Canadian wines at the annual Decanter World Wine Awards. He is the creator of the annual Ontario Wine Awards competition, an honorary governor of Cuvée and a director of the Independent Wine & Spirit Trust. He is also a director of The Canadian Wine Library. At the Niagara Grape & Wine Festival 2000, Tony was presented with the Royal Bank Business Citizen of the Year Award.
Tony Aspler's website can be found at www.tonyaspler.com
Follow Tony on Twitter @tonyaspler
JOHN SCHREINER – consultant for the wines of British Columbia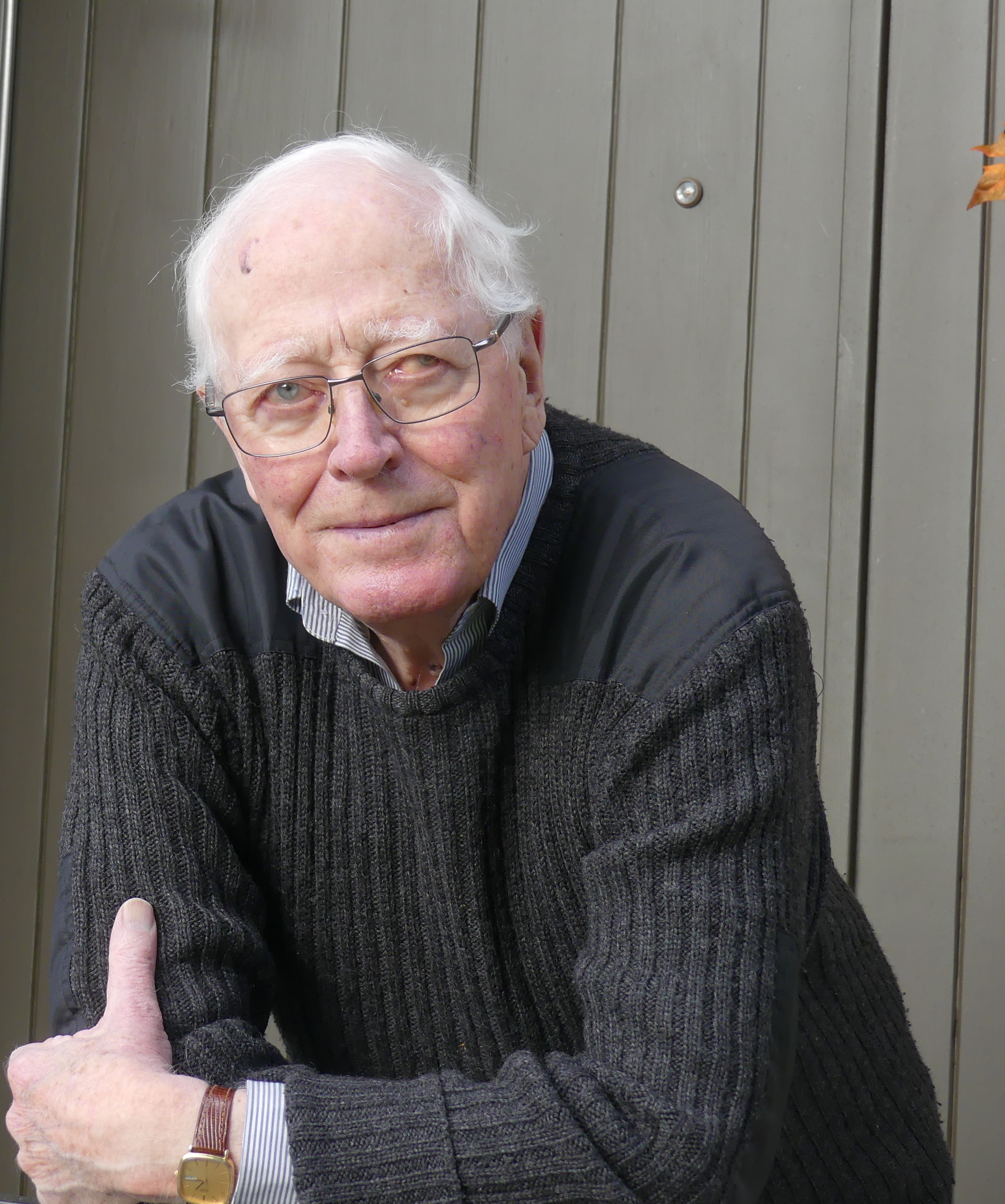 John Schreiner Based in North Vancouver, B.C., John Schreiner is among Canada's most prolific authors of wine books. He has authored 20 since 1984, including three Whitecap bestsellers: British Columbia Wine Country, The Wineries of British Columbia and John Schreiner's Okanagan Wine Tour Guide. The sixth edition will be released in early 2020. A companion volume, John Schreiner's Coastal BC Wineries Tour Guide, was released in April, 2011. John juggled his passion for wine with a 40-year career as a business writer for The Financial Post until retiring in 2001 to devote himself totally to wine. He frequently judges at wine competitions, has been an accomplished home vintner and has chaired the selection committee for the Vancouver Playhouse International Wine Festival. He blogs actively on johnschreiner.blogspot.ca.
ENGLAND
MIMI AVERY - consultant for English sparkling wines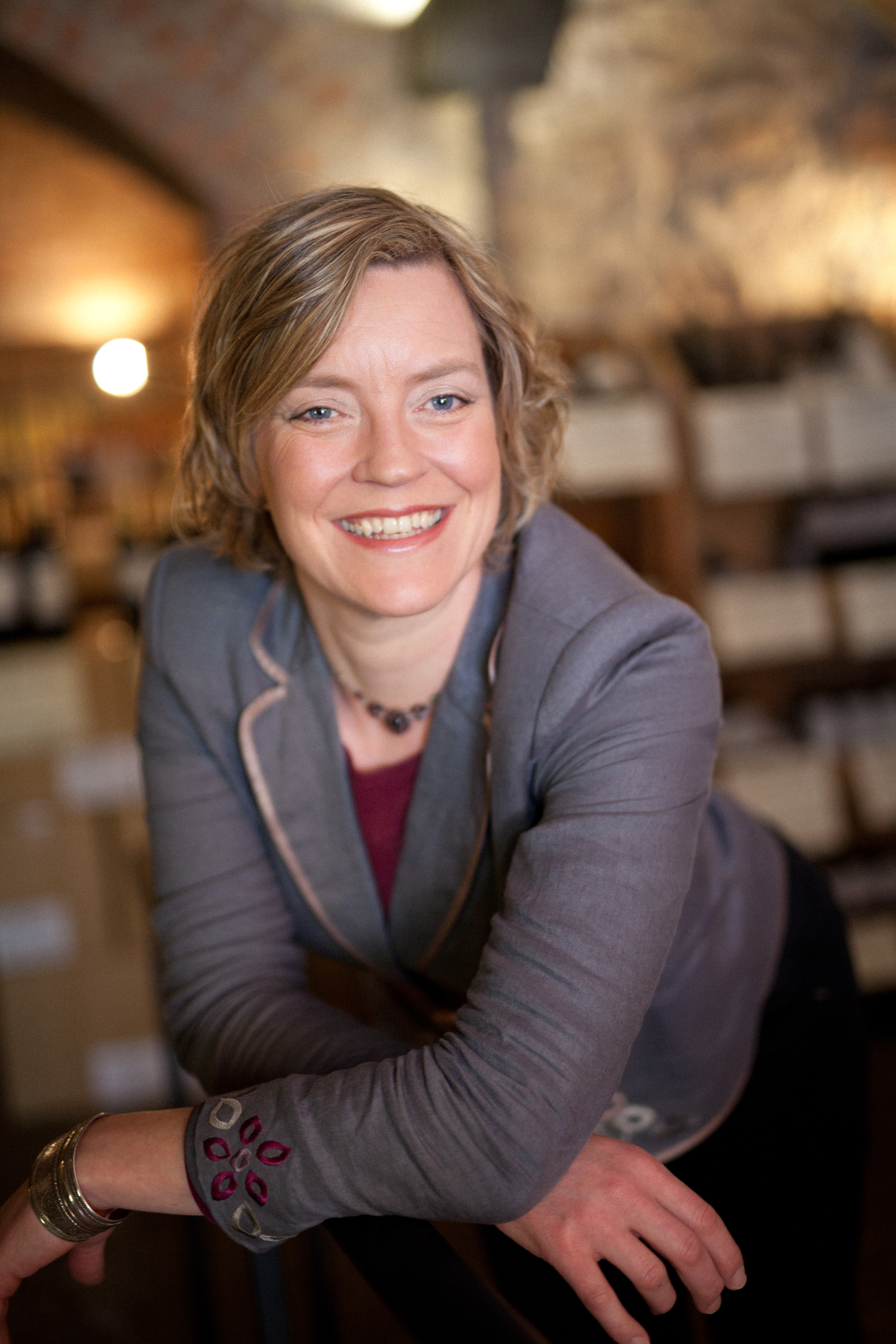 We are very pleased that we again have a member of the Avery family assisting us with our Vintage Card - Mimi Avery, John's eldest daughter. As well as being Brand Ambassador for Averys Wine Merchants and previously their wine buyer, Mimi also passed the first year MW exams and holds the WSET diploma, so is more than qualified to help in our exciting new addition of English sparkling wine. Some of you may recall that this is not Mimi's first involvement with the Vintage Card as she used to put the Card together during her time working at the International Secretariat from 1994-1999 and we are very honoured to have her back on board in this very different role.
FRANCE
JIM BUDD - consultant for wines of the Loire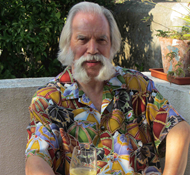 Being born in the great vintage of 1947 Jim Budd was probably predestined to love Loire wines. He started writing about wine in 1988 after teaching for a number of years just off the Old Kent Road in South London. For 20 years he travelled widely visiting the world's vineyards, which was a great privilege. Then in 2008 he decided to stop travelling so much and concentrate on his first love: the Loire. He spends at least three months a year in the Loire, where he has a house with friends that they bought 29 years ago.
As well as writing for Decanter and other magazines, he edited Circle Update, the Circle of Wine Writers' newsletter from 1991 to 2015. Jim has three blogs: Jim's Loire, investdrinks (drinks investment scams) and Les 5 du Vin - shared with four other journalists. He is the regional chair for the Loire at the Decanter World Wine Awards. Jim is also a keen photographer. He prefers to be discreet avoiding gaudy shirts and sparkly shoes thus keeping a low profile.
BRITT & PER KARLSSON, BKWine - consultants for the wines of South West France


Britt and Per Karlsson are two Swedes living in Paris (France) since many years where they founded BKWine. They are active as wine journalists, wine writers, wine photographers (with one of the world's most extensive wine photo libraries), consultants and wine educators. Britt was named wine personality of the year in Sweden in 2012.
Britt and Per's business, BKWine, is also one of the leading wine tour operators, organising wine tours, wine events, and education both for wine "amateurs" and for wine professionals. Britt and Per spend a substantial part of the year travelling in wine regions and visit some 2-300 wine producers annually. They have written more than ten books on wine. "The Creation of a Wine" was named "Best Wine Book In the World for Professionals" and "Biodynamic, Organic, and Natural Winemaking, Sustainable Viticulture and Viniculture" was runner-up for "Best Educational Wine Book In the World".
They publish much of their writing on BKWine Magazine (http://www.bkwine.com). Their wine tours can be found on http://www.bkwinetours.com (and in Swedish: http://www.bkwinevinresor.com). Their stock photo library is: http://www.bkwinephotography.com.
DAVID LING - consultant for the wines of Alsace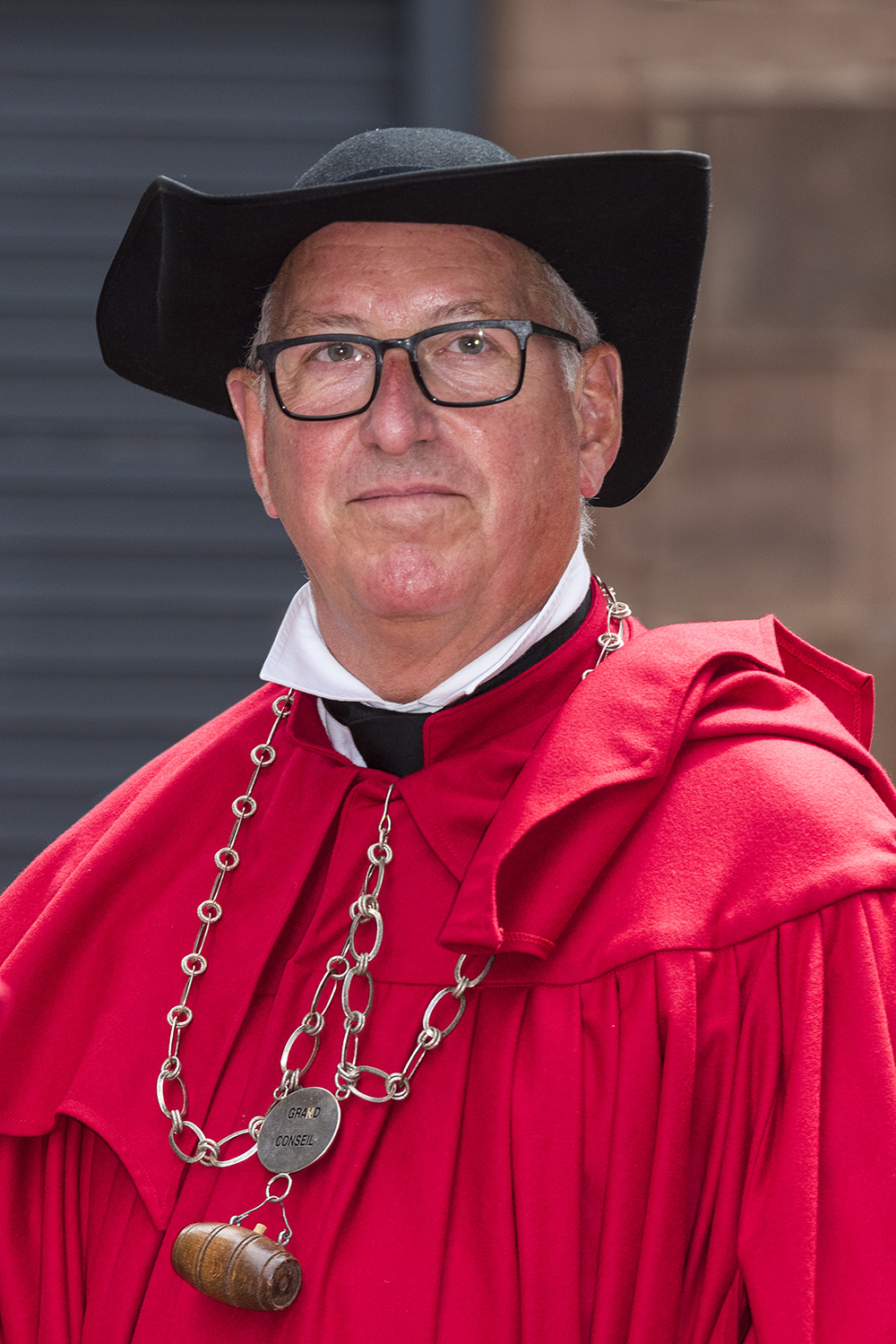 Son of a Chester wine merchant, David Ling's childhood was steeped in wine and hospitality. Plan A (RAF fighter pilot) failed so plan B (UK wine trade) followed. After a WSET diploma, in 1973 he went to France for 6 weeks' training at Hugel in Alsace but emerged only on retirement 43 years later, having progressed internally from production to export administration. Married in 1978, his wife's family have been winegrowers in Alsace since 1653. Their son is involved in oenotourism and their daughter is a reconstructive surgeon in Switzerland. In 2016 David became the first-ever foreign Grand Maître of the Confrérie Saint-Etienne d'Alsace, said to be the oldest wine guild in France, and is now charged with external relations and organizing their annual overseas events that promote Alsace wine and food culture. www.confrerie-st-etienne.com
JOHN LIVINGSTONE-LEARMONTH - consultant for the wines of the Rhône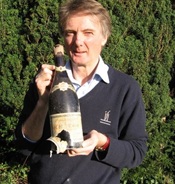 John Livingstone-Learmonth has been visiting the Rhône vineyareds since June 1973.
"The Wines of the Rhône" was the first book written on the Rhône, and appeared in three editions (the last one published by Faber (1992, 680 pages). "The Wines of the Northern Rhône" (University of California Press, 2005) won the Louis Roederer International Wine Book Award in 2006. In December 2011, "Gigondas, Its Wines, Its Land, Its People" was published in French and English (Bottin Gourmand and IG & AV); here John covers every vintage of Gigondas from 1959 to 2009. His works are available around the world. His Rhône website is www.drinkrhone.com.
John's articles have appeared in a range of British magazines, notably Decanter, Wine, and the World of Fine Wine, as well as the Singapore Wine Review. He contributes to annuals such as the Hugh Johnson Pocket Wine Book, the Wine Atlas, and the Oz Clarke Wine Atlas and Pocket Book. He has held tastings in Britain, the United States, France and Asia, and tasted on Panels including the Mâcon, San Francisco and McLaren Vale South Australia Wine Fairs. He is an Honorary Citizen of the Rhône village of Châteauneuf-du-Pape, and in July 2006 was made a Chevalier of the Ordre du Mérite Agricole by The French State.
John's website is: www.drinkrhone.com
JOHN SALVI, MW - consultant for the wines of Bordeaux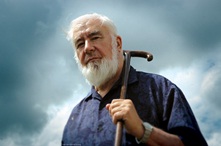 COUNT JOHN UMBERTO SALVI, son of Giuseppe Umberto Salvi, President of Wine and Spirit Association of Great Britain. Military Service with 5th Royal Inniskillin Dragoon Guards and temporary colonel in Intelligence Corps. Russian interpreter.
MASTER OF WINE 1970
42 years in Wine Trade. Board of Directors of Allan Sichel Ltd and Sales Director Maison Sichel and Mähler-Besse. Diploma of Oenology under Emile Peynaud, 1957-9. Master of Wine 1970. Member of Travellers Club, Fédération Internationale de Journalistes et Ecrivains de Vin (FIJEV), Association Française de la Presse de Gastronomie et Tourisme (AFPGT), Association Professionnelle des Chroniqueurs et Infomateurs de la Gastronomie et du Vin (APCIG), Association de la Presse du Vin (APV), Club des Gastronomes de la France, Circle of Wine Writers, Press Club of Bordeaux.
Represents Great Britain at the International Union of Oenologists. Member of a Committee of Experts of the International Organisation of Vine and Wine (OIV). Officer of the Commanderie du Bontemps de Médoc et des Graves, Sauternes et Barsac and member of the Jurade of Saint Emilion. Member of the International Academy of Wine and of the Academie du Vin de Bordeaux.
Living in Bordeaux John is an active professional taster, wine consultant and wine writer.
JAMES SIMPSON MW - consultant for Champagne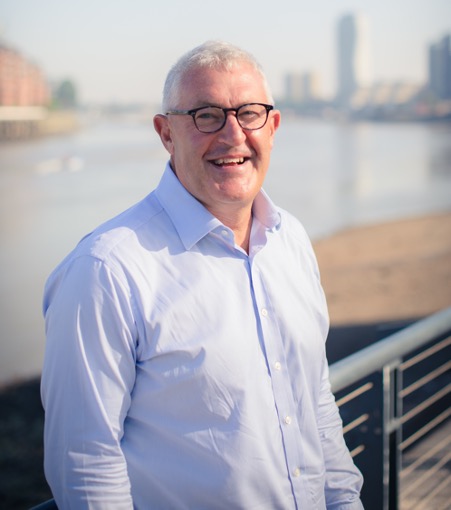 James joined Pol Roger Ltd from Bollinger agents Mentzendorff & Co. in September 1993, was appointed as a Director of Pol Roger Ltd. in July 1997 and Managing Director in January 2015. James qualified as a Master of Wine in 1992 – at the time the youngest to qualify. He is a member of the Worshipful Company of Vintners and is also a Non-Executive Director of Timothy Taylor Brewery. James is a keen Real Tennis player (member of RTC) and golfer (member of Royal Saint George's).
RODERICK SMITH MW - consultant for wines of Provence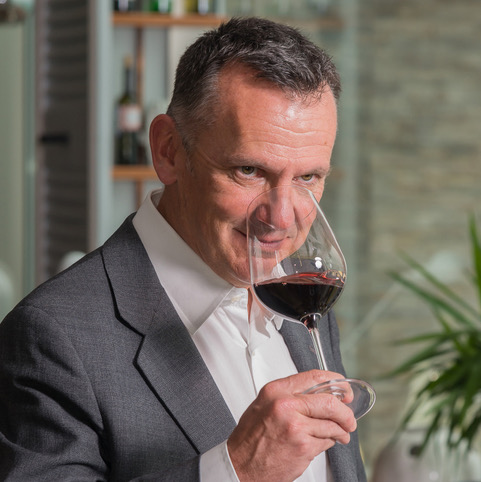 Rod Smith MW is a wine educator, marketer and salesman, based in the South of France. Currently with a client list that includes the world's wealthiest, most discerning and demanding customers, Rod is the director of the Riviera Wine Academy,
Prior to this, Rod worked for Vins Sans Frontières – the leading wine supplier to the superyacht industry in the South of France, and before that in the UK for a variety of fine wine importers and retailers, as well as being an established WSET educator and occasional journalist. A Master of Wine since 2006, Rod has been extensively involved in judging wine competitions in London, Sofia, Shanghai and Moscow.
Rod's personal interests include cycling, running, travel, literature, card magic and film.
MATTHEW STUBBS MW - consultant for wines of the Languedoc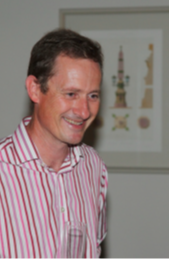 Matthew began his career in the UK Wine Trade in 1987 after graduating with a language and business degree. He worked in all aspects of the business from sales, marketing and brand management to buying, sourcing and retail development. 14 years was spent with Seagram, one of the world's largest drinks companies, followed by 3 years as Director of Wine at the UK supermarket Safeway.
In 2004 he moved to the South of France to set up his own consultancy and training company. Finally in July 2008 he opened Vinécole, a wine school based at Domaine Gayda near Carcassonne in the Languedoc. He runs tastings, courses and events in the South of France as well as UK, USA and Asia. He qualified as a Master of Wine in 1996, achieving the best results in the Tasting and Vinification papers.
For more information about Matthew and his consultancy and training company please visit: www.vinecole.com.
HUNGARY
CHARLES MOUNT - consultant for wines of Tokaji Aszu
awaiting details
Website: www.royal-tokaji.com
ITALY
RICHARD BAUDAINS 

-

 

consultant for the wines of Bolgheri and Tuscany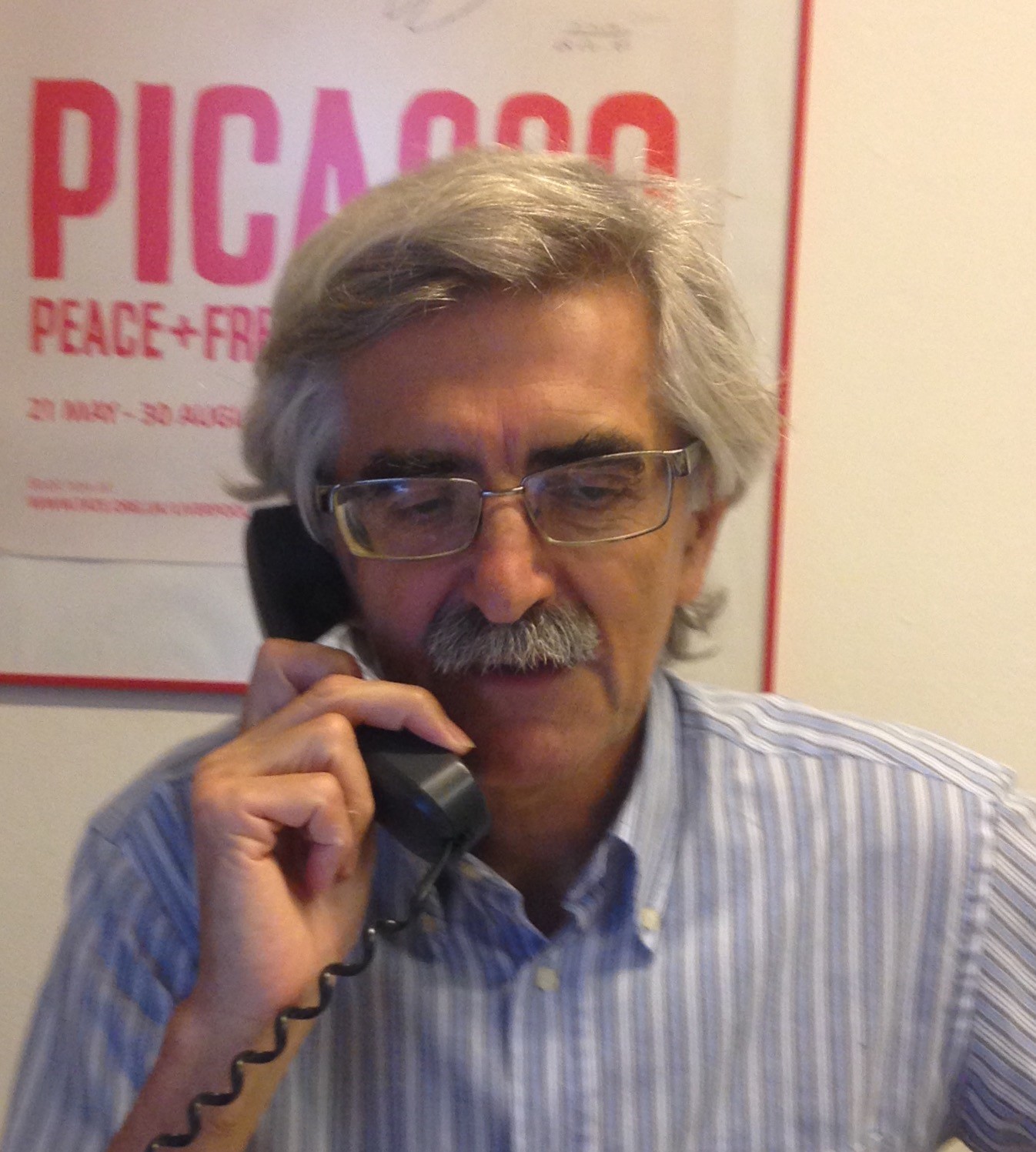 Richard Baudains was born and bred on the island of Jersey, a corner of the British Isles with French origins, hence the French surname. He studied literature and trained to be a teacher of English as a foreign language to satisfy a wanderlust which eventually brought him to Italy, where he had the good fortune to reside in the wine producing regions of Tuscany, Piemonte, Liguria and Trentino-Alto Adige before finally settling in Friuli-Venezia Giulia. He wrote his first article for Decanter Magazine in 1989 and has been a regular contributor on Italian wine ever since. He is the Regional Chair for the Veneto at the Decanter World Wine Awards, an occasional taster on the jury at the Concours Mondial du Sauvignon Blanc, a member of the team of the Slow Wine Guide for Friuli-Venezia Giulia, lecturer in wine journalism at Slow Food's Università delle Scienze Gastronomiche and more recently a writer and teacher for the web-based Wine Scholar Guild. In his day job he directs a language school and in his free time enjoys running and playing the guitar.



MICHAEL GARNER 

-

 

consultant for the wines of Piedmont and Valpolicella 




Michael Garner has worked in the UK wine trade for almost 40 years, specializing in the wines of Italy for most of them. Michael taught Diploma for the WSET for many years, is a frequent contributor to Decanter Magazine, a regular member of their Italian tasting panel and a Regional Co Chair for Italy at the Decanter World Wine Awards. He is also a Panel Chairman and Chief Technical Officer for Vinitaly's prestigious 5Star Wines event. Michael has written two books: Barolo - Tar and Roses (co-written with Paul Merritt) was the first book on the subject in the English language and, more recently, Amarone and The Fine Wines of Verona was published in December 2017. Michael is also co-owner of Tria Wines, a small agency company dealing in fine Italian wine. He lives in rural Devon, UK with his family and dogs.
NEW ZEALAND
BOB CAMPBELL, MW – consultant for the wines of New Zealand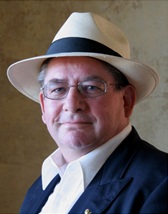 Bob Campbell was the second New Zealander to gain the Master of Wine qualification. After working in the wine industry for 13 years as an accountant, export manager and marketer Bob became a freelance writer and educator in 1986.
He is wine editor of two New Zealand magazines and has contributed to wine publications in seven countries. More than 22,000 people have attended Bob's wine certificate courses in New Zealand, Asia and Europe. He has been a senior judge in wine competitions in eleven countries.
Bob is a partner in the website www.therealreview.com which contains over 23,000 wine reviews with ratings as well as a wine blog.
NORTH AMERICA
PETER BELL - consultant for the wines from New York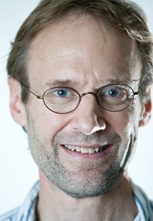 Toronto native Peter Bell has been working in New York's Finger Lakes since 1990, first as winemaker for Dr Frank's, and, since 1995, at Fox Run Vineyards. Prior to moving to New York he lived in New Zealand, where he was an assistant winemaker in the Marlborough region, and Australia, where he received his formal training in enology. His specialty is the production of Riesling wines, for which the Finger Lakes has become world famous. He also devotes his energies to the production of sparkling wines, a range of dry reds, and several styles of fortified wines. Peter also consults and lectures around the world, and was on the adjunct faculty of the Department of Food Science at Cornell University for many years. Fox Run Vineyards was named one of the top 100 wineries in the world in 2008 by Wines and Spirits magazine.
BILL EASTON - consultant for the wines of Shenandoah Valley, Amador County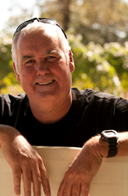 A native Californian, Bill grew up in Sacramento, CA. After high school he attended the University of California at Berkeley where he studied Political Science and English. His father was an avid wine enthusiast and he found a taste for wine at a young age. After graduation he entered the wine business in sales and production and then opened a pioneering West Coast wine shop in Berkeley. He is one of the founding members of the Rhône movement in California and an early booster of Zinfandel. He and his wife, Jane, started TERRE ROUGE & EASTON wines in 1985. He is known for his uncanny ability to make wines with power and finesse that are often compared to the best wines of Europe. Bill is President and Winemaker for Terre Rouge & Easton wines, producer of - "The Wine Enthusiast" - First 100-point wine grown and made in the Sierra Foothills.
JAMIE KUTCH - consultant for the wines of Sonoma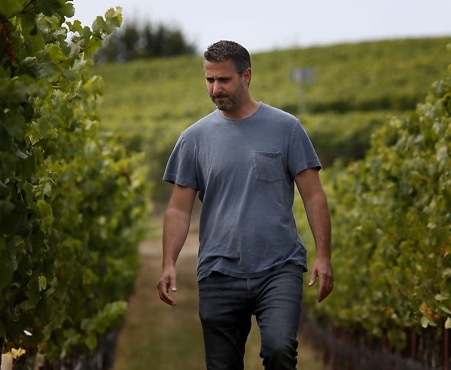 In 2005 Jamie Kutch left behind a successful career in New York City to pursue his dream of making California Pinot Noir and Chardonnay. Today, with just seasonal help through harvest, Jamie has built Kutch Wines into a global brand while producing just 3,000 cases a year. The New York Times recently described his Chardonnay as "One of the best California Chardonnay's I have had in a very long time."
ADAM LaZARRE - consultant for the wines of Central Coast
Adam LaZarre is an award-winning winemaker residing in Paso Robles on California's Central Coast. A graduate of Fresno State University's Enology program, Adam has spent the better part of his 20+ year career making wines from Santa Barbara to Monterey. Although he has worked with grapes from almost every part of the state as well as projects overseas, he insists on making the Central Coast his permanent home, as he loves the unique challenges of the region in both growing grapes and making wine.
Adam is currently the Director of Winemaking for The Wine Hooligans, a Sonoma-based wine company that produces several internationally recognized brands. Prior to this, he was a US based Enologist for the prestigious French-based wine laboratory, Laffort, which specializes in natural products for winemakers.
Adam worked for Villa San-Juliette Winery owned by successful British TV producers Ken Warwick and Nigel Lythgoe, until 2012. He also consulted for the Hearst Ranch Winery. He has his own Pinot Noir brand, LaZarre Wines. Prior to his move to Paso Robles, he was the Vice President of Winemaking for Monterey's Hahn Estate Winery and was at the forefront of the creation of the successful Rex-Goliath and Cycles-Gladiator brands.
In 2005 he was named the Sacramento Bee's Winemaker of the Year and was named one of the "Top 5 Winemakers of the Year" by the San Francisco Chronicle. Also, in 2012, he was named by Intowine.Com to the "Top 100 Most Influential Persons in the US Wine Industry". In addition, he is now a tenured judge at several large international wine competitions and has been judging for 15 years.
HARRIET LEMBECK - US Wines Consultant Co-ordinator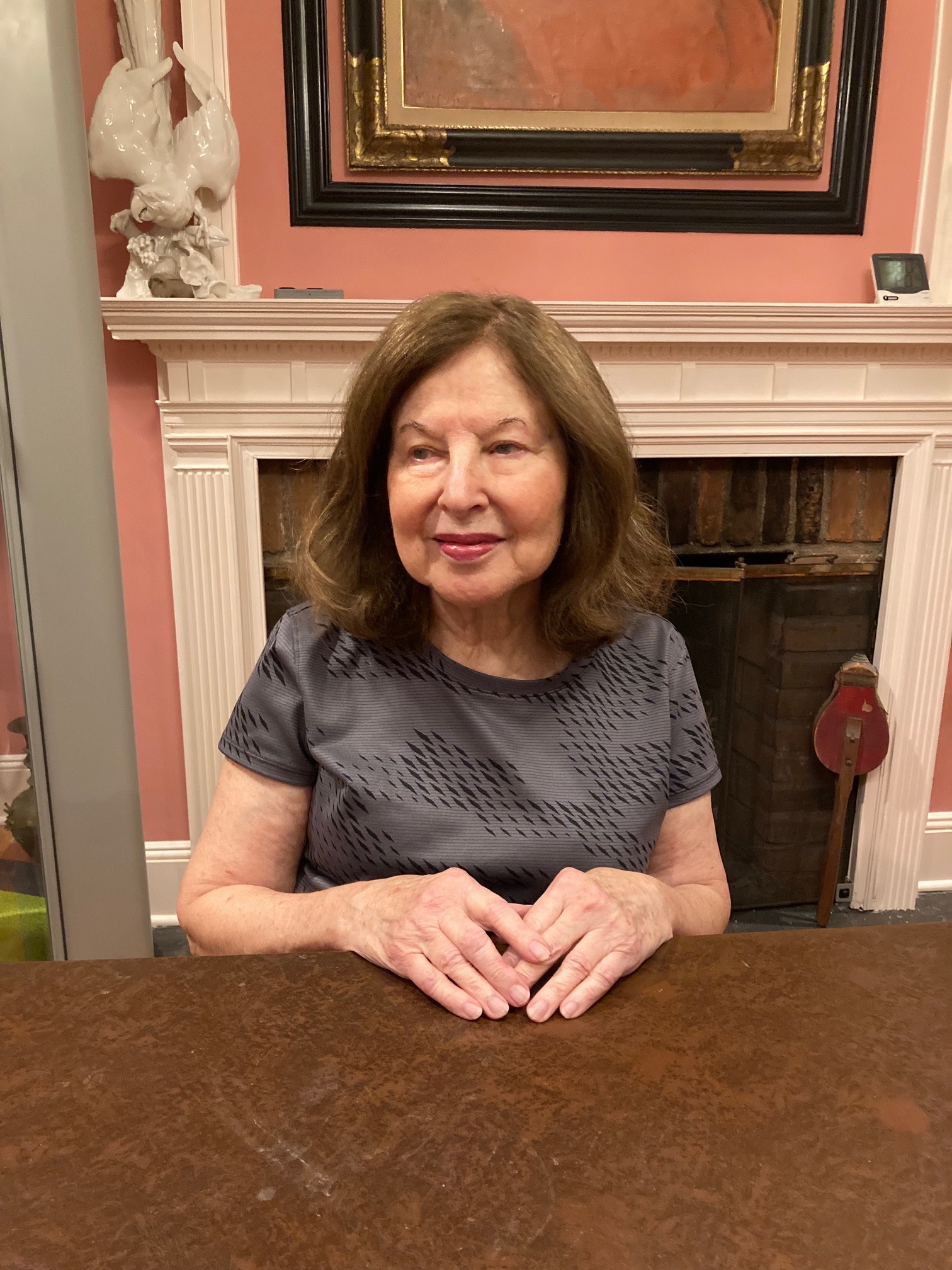 Harriet Lembeck is a noted wine and spirits educator. She is an accredited 'Certified Wine Educator' and 'Certified Spirits Educator.' She Graduated with Honors from Harold Grossman's 'Grossman Beverage Program', established in 1945 - a one-evening-a-week, 15 week class held at the Waldorf-Astoria Hotel in New York. It is arguably the oldest alcoholic beverage class in the United States, and definitely the first one to include spirits. At the end of her class, Harold Grossman asked her to work for him. This resulted in, after Harold Grossman's untimely passing, with her running the class, and, eventually, doing all of the lecturing. It is now called 'Harriet Lembeck's Wine & Spirits Program.' Harriet is very active in the International Wine & Food Society and Les Dames d'Escoffier, and was the Wine Director of The New School besides her ongoing classes. She has revised the textbook "Grossman's Guide to Wines, Beers and Spirits" several times, and has received the Wines & Vines Award for Excellence and other recognitions.
JULIE LUMGAIR - consultant for the wines from Napa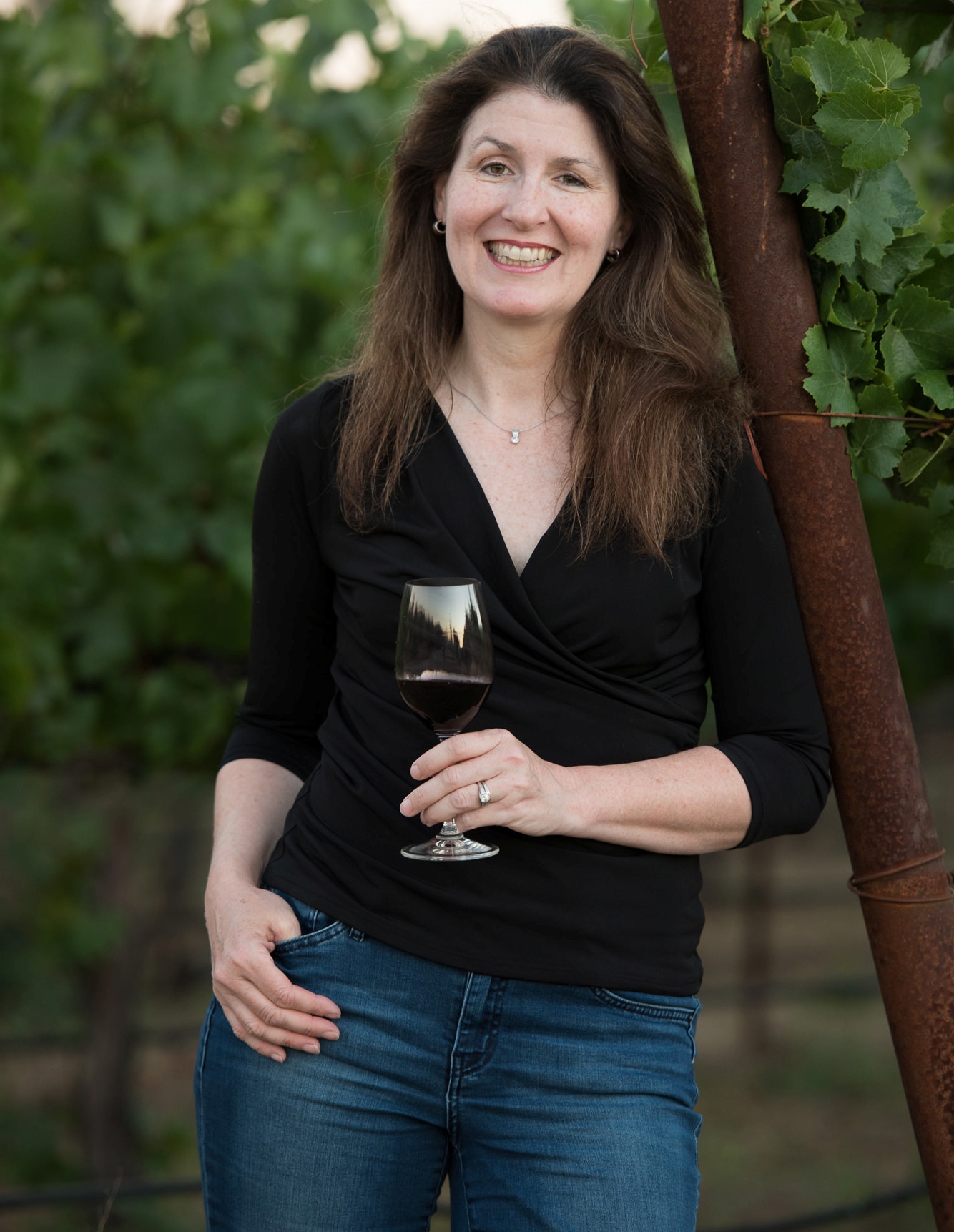 Julie Lumgair is an award-winning consulting and hands-on Napa Valley winemaker. Her wines span seventeen vintages and 25 varietals from nine of Napa Valley's world class AVAs, Italy and key Sonoma AVA's for wineries including a new artisan Napa winery launching in 2022, J. Moss, Ideology Cellars, Valley of the Moon / Lake Sonoma, Castello di Montegiove, Windsor Oaks Vineyards and more.

As a fifth generation family farmer, she has served many clients in combined winemaking and winegrowing roles with a keen eye on agricultural practices impacting sustainability and quality. Her calling cards are consistently producing wines that garner acclaim, distinct farming and vineyard expression, excellence in operations and a passionate attention to customer delight and lasting relationships.

Julie's ongoing wine trials and experiments have been featured in industry press and conferences. Over 70 of her wines have consistently achieved 90+ scores and been noted by critics as a Wine Spectator "Producer to Watch," Wine & Spirits varietal "Top Ten" and "Year's Best" lists.

Julie is a contributing technical writer, educational speaker and wine judge for publications, Napa Valley Vintners' Vintage Perspective Tasting and collaborations with the Culinary Institute of America. She is one of thirty industry leaders on the Unified Wine & Grape Symposium Program Committee (North America's largest industry conference) and serves as long-time Chair of the Napa / Sonoma Winemaking & Viticultural Roundtable of Women for Winesense. She is active in Napa Valley Vintners, a past board member for Napa Valley Wine Technical Group and IQ (Innovation + Quality) Conference for luxury winemaking advances.
For more information, please connect via Linkedin.
JEAN-FRANCOIS PELLET - consultant for the wines from Washington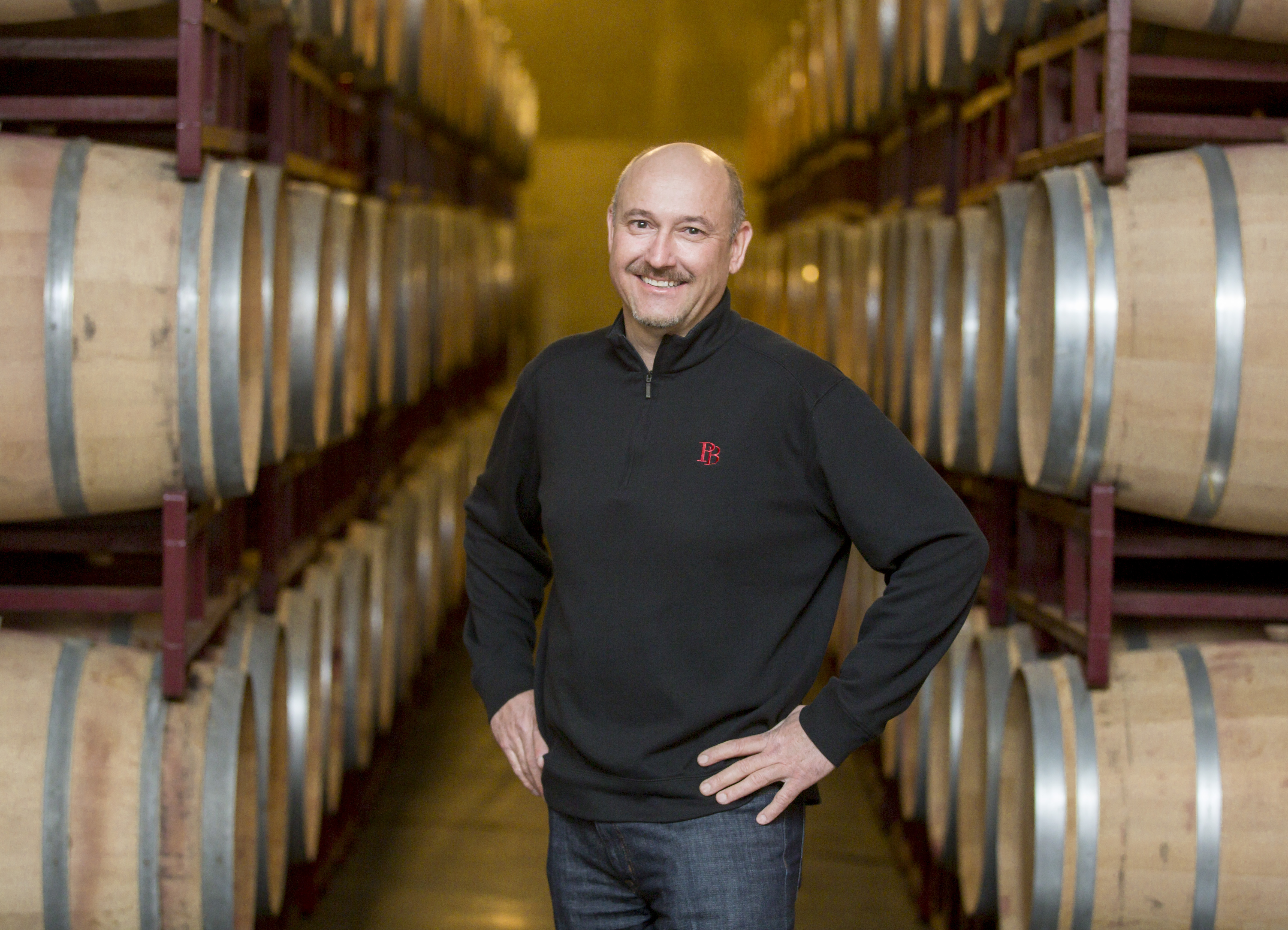 Born and raised in Switzerland, Winemaker Jean-François Pellet is a third-generation wine grower. Working alongside his father, who has managed the same vineyard for 30 years, Jean-François always knew what he wanted to do with his life: make world-class wine. Jean-François supplemented his experience by earning degrees in both enology and viticulture. As part of his studies, he interned in Switzerland, Germany and the Napa Valley.

After graduating, he managed vineyards and made wine in Switzerland and Spain. Along with making wine in Spain, he was responsible for managing 500 acres of vineyards, designing a new winery and developing a market for the product.

His experience and reputation for meticulous winemaking brought him to the attention of Heitz Cellars in the Napa Valley, where he worked for four years. Pepper Bridge Winery then recruited him, so he moved to the Walla Walla Valley to become that winery's creative force. His success at Pepper Bridge (where he is still the winemaker, as well) allowed him the opportunity to join the Amavi partnership and to apply his winemaking skills to different grape varietals, particularly Syrah and Sémillon.

"This is a great adventure," says Jean-François. "Walla Walla impressed me right away as an extremely unique grape-growing area. Distinctive climate, soils and geography make it different than anywhere else in the world, and now we have the chance to incorporate the latest winery design and techniques with the very high-quality grapes."

In addition to being winemaker, Jean-François plays a key role in the management of the winery's estate vineyards. He is also a founding member and current vice-president of the Walla Walla Valley's sustainable agriculture organization, VINEA.
ALEX SOKOL BLOSSER - consultant for the wines of Oregon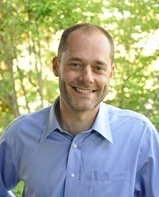 Alex Sokol Blosser, son of Sokol Blosser's founders, Susan Sokol Blosser and Bill Blosser, grew up working in the family vineyards and winery. After starting college in Texas, he realized his heart lay back on the family farm, so he returned to Oregon to finish his college degree and acquire more wine industry experience.
In 1998, after working in neighboring vineyards and with a Portland wine wholesaler, Alex started full time at Sokol Blosser, simultaneously working for the president, his mom, Susan, while earning his MBA degree. When he achieved his MBA, Alex became Vice President of Sales at Sokol Blosser. In 2010, Alex transitioned his sales role to his sister Alison, and transitioned to the winemaking and grapegrowing side of the business. He became winemaker for the 2012 harvest and took over from his step-father, Russ Rosner who retired.
Now as Winemaker and Co-President with his sister Alison, Alex actively participates in the Oregon wine industry, including spearheading the project to develop six new American Viticultural Areas in the northern Willamette Valley in 2002. Alex lives with his wife Ginny on the family's vineyards in the Dundee Hills with his twin boys, Nikolas and Avery.
PORTUGAL
CHARLES METCALFE - consultant for the wines from Portugal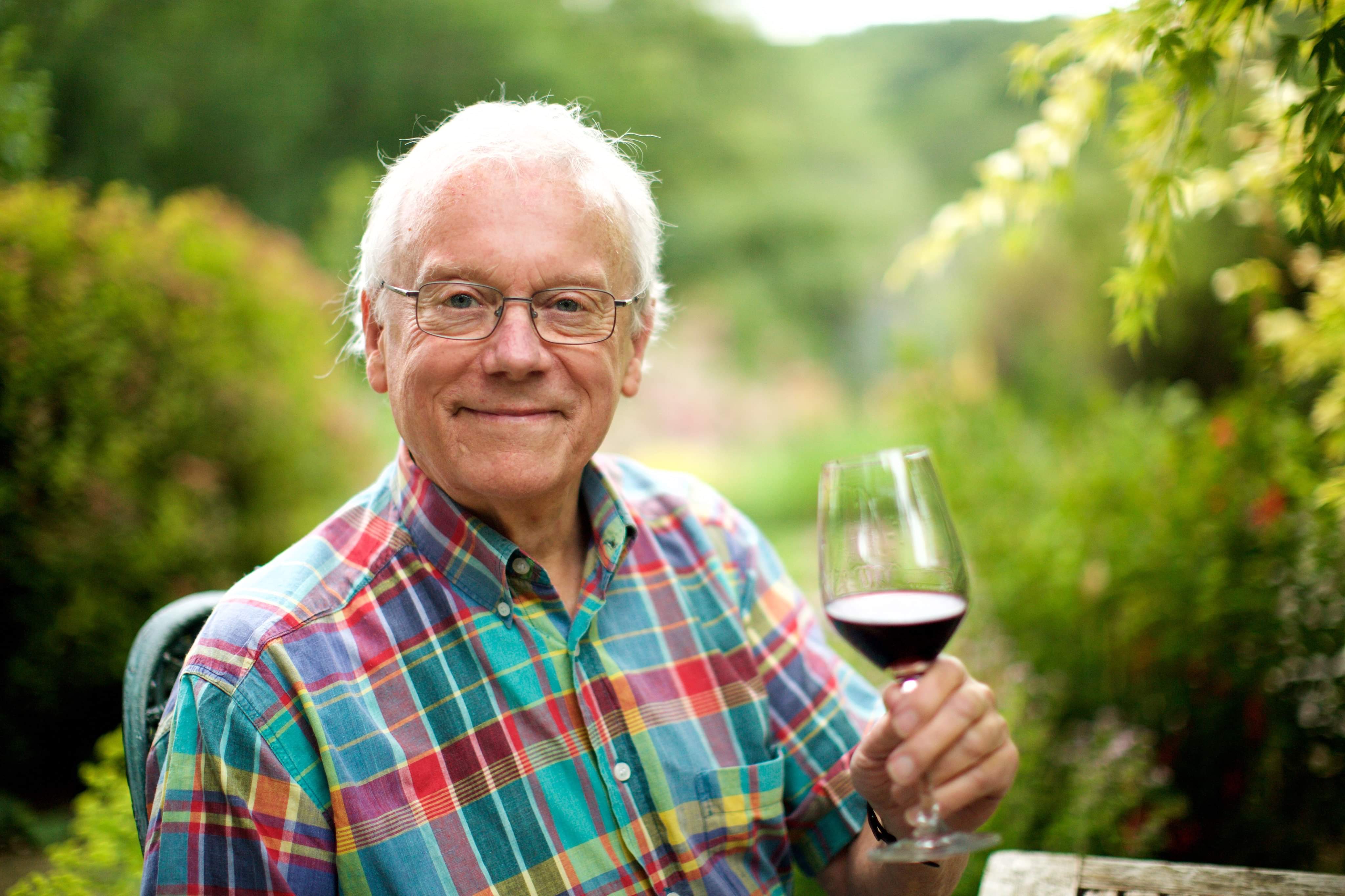 Charles Metcalfe is one of the best-known, most spontaneous and amusing British wine critics. He presented drinks and occasionally food items for 12 years as one of the Richard-and-Judy team on the ITV programme, 'This Morning', and was drinks expert for 'Great Food Live' (UK Food) and 'Taste Today' (Taste TV CFN). He has also presented many other TV wine and food programmes. He was Co-Founder of the International Wine Challenge, the world's best wine competition, held annually in London, and was also one of the founders of Wine International magazine.
Over the years, Charles has written about wine for many newspapers and magazines. He has written a number of books with his wife, Kathryn McWhirter, including books on Spanish and Portuguese wines. Their 'The Wine & Food Lover's Guide to Portugal', a travel guide about Portuguese wines, food and places to visit, won the Louis Roederer International Wine Book of the Year 2008 award. They have also written books about matching wines with food. Charles and his wife now live in Portugal.
Charles is the Honorary President of the Association of Wine Educators, a Comendador do Ordem do Mérito Empresarial (Classe do Mérito Agrícola) in Portugal, and a member of the Gran Orden de Caballeros del Vino.
Charles is in great demand as a wine educator and entertainer, helped by his earlier career as a professional singer. The Winesinger is his identity on Facebook, Twitter and Instagram. He still enjoys drinking, talking and occasionally singing about good wine with friends.
RICHARD MAYSON - consultant for Port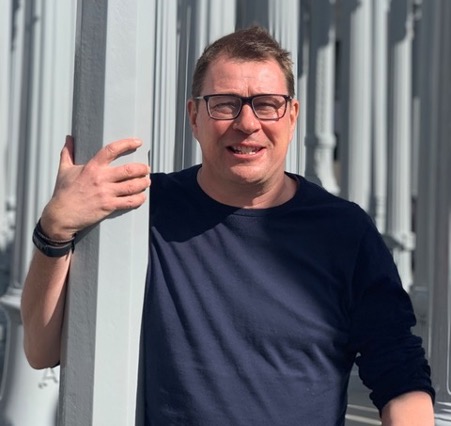 'University theses can be pretty abstruse at the best of times. One wonders then whether Richard Mayson knew how useful his thesis on Microclimates of the Vineyards of the Douro Valley (written at the tender age of 21) would be later on in life. After working for the Wine Society for five years he wrote Portugal's Wines and Wine Makers (Ebury Press, London 1992) and no doubt he found his labours very fruitful indeed. He is now one of the most respected authorities on Port, Sherry, Madeira and the wines of Spain and Portugal. He writes and lectures on wine and divides his time between London, Portugal and a family business in the Derbyshire Peak District'. (Decanter Magazine)

After graduating from the University of Sheffield, Richard Mayson began his career working for The Wine Society, Britain's oldest and most respected wine club, from 1984 – 89 and won the Vintner's Company Scholarship in 1987. He specialises in the wines of Iberia (especially fortified wines) and has written five books on wine including The Wines and Vineyards of Portugal (winner of the André Simon Award 2003) and Port and the Douro, both initially published in the Faber series. His recent books include a new edition of Port and the Douro and Madeira: the Islands and their Wines and The Wines of Portugal which have been published by the Infinite Ideas Classic Wine Library where he is also a Series Editor. He has also written a book on L.S. Lowry entitled Lowry's Lamps published by Unicorn Press.

Signed, dedicated copies of Richard's books can be obtained by clicking on his website: http://www.richardmayson.com/books-and-publications

Richard writes regularly for The World of Fine Wine and Decanter magazine, chairing the Port and Madeira panels in the Decanter World Wine Awards. Richard is a Cavaleiro of the Confraria do Vinho do Porto. In 2019 he had the pleasure of being guest lecturer on the IWFS cruise on the River Douro. When travel regulations permit Richard will be writing a monograph for the IWFS entitled The Essential Guide to Modern Madeira.

From 2013 to 2021 Richard Mayson was on the Council of the University of Sheffield, latterly with the position of Pro-Chancellor.
SOUTH AFRICA
DAVID SWINGLER - consultant for the wines from South Africa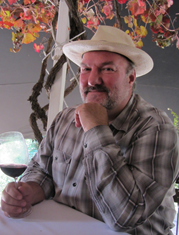 David is a long-standing member of the International Wine & Food Society, and was Director of Wine for the celebrated 2009 IWFS Cape Town Festival. He is immediate-past Chairman of the Cape Town Branch and its current Cellarmaster.
While David earns his keep outside the drinks trade, he has blended his love of both the good things of the table and words by writing about food and wine for nearly twenty years. Co-author of One Hundred Wines – an insiders' guide to South African wine and drinks contributor to the award-winning Posh Nosh, David is a taster and writer for the seminal John Platter South African Wine Guide ("Platter's") since the late Nineties. He has, over the years, consulted to restaurants, game lodges and convention centres, taught wine courses and contributed to various radio, print and other media. He is blessed to have tasted the great wines of the world, particularly those of his first love, Burgundy.
"Platter's" website: www.wineonaplatter.com
SPAIN
HAROLD HECKLE - consultant for the wines from Spain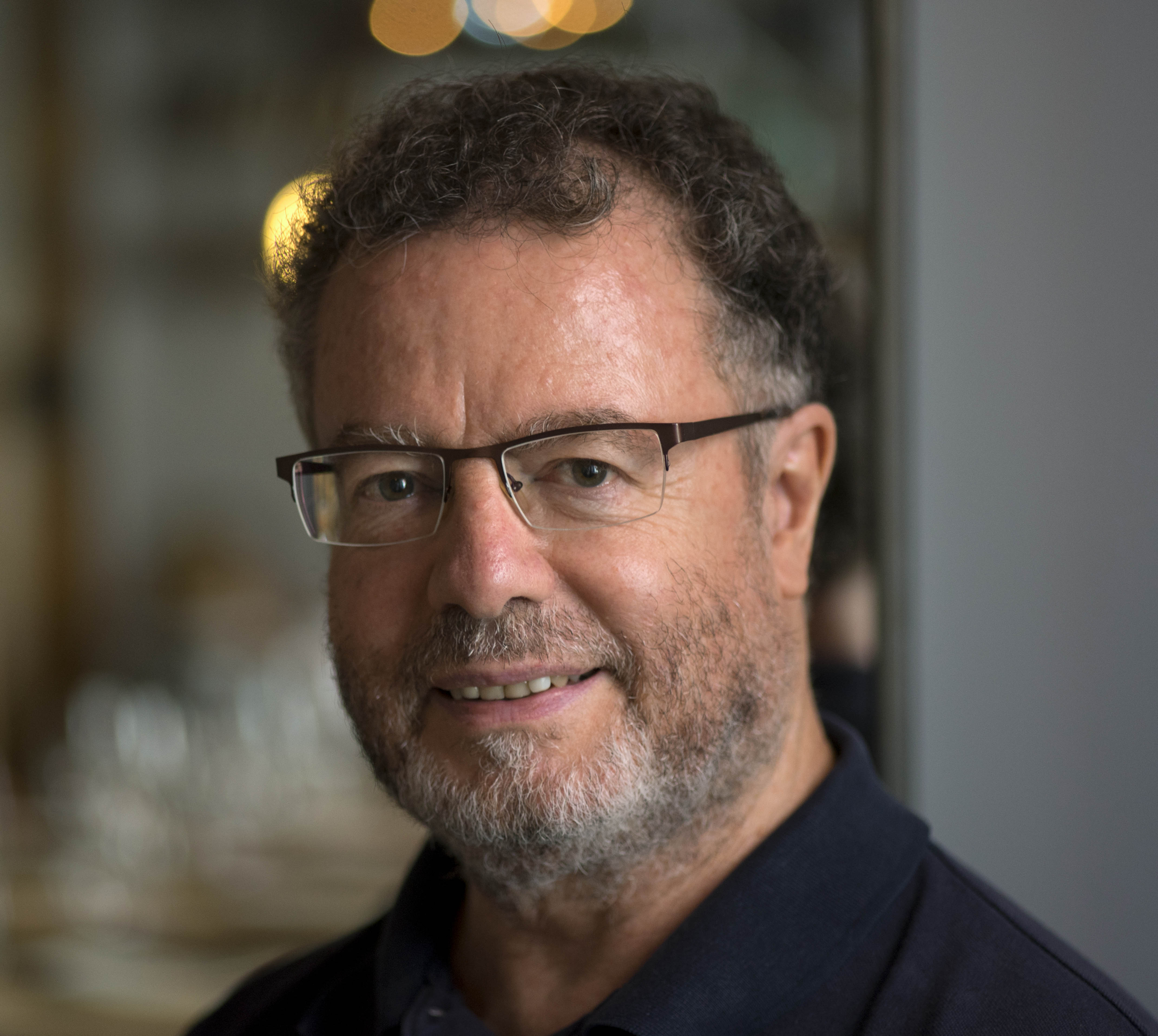 Harold Heckle is an English foreign correspondent currently reporting from Madrid, Spain for an international news agency. He has also had an abiding interest in wine since very early in his career. Harold has written about wine in a number of publications including Decanter, Wine, Wine & Spirit International and has maintained a wine column, in Spanish, in leading Spanish newspaper El Mundo.