Nicole Linares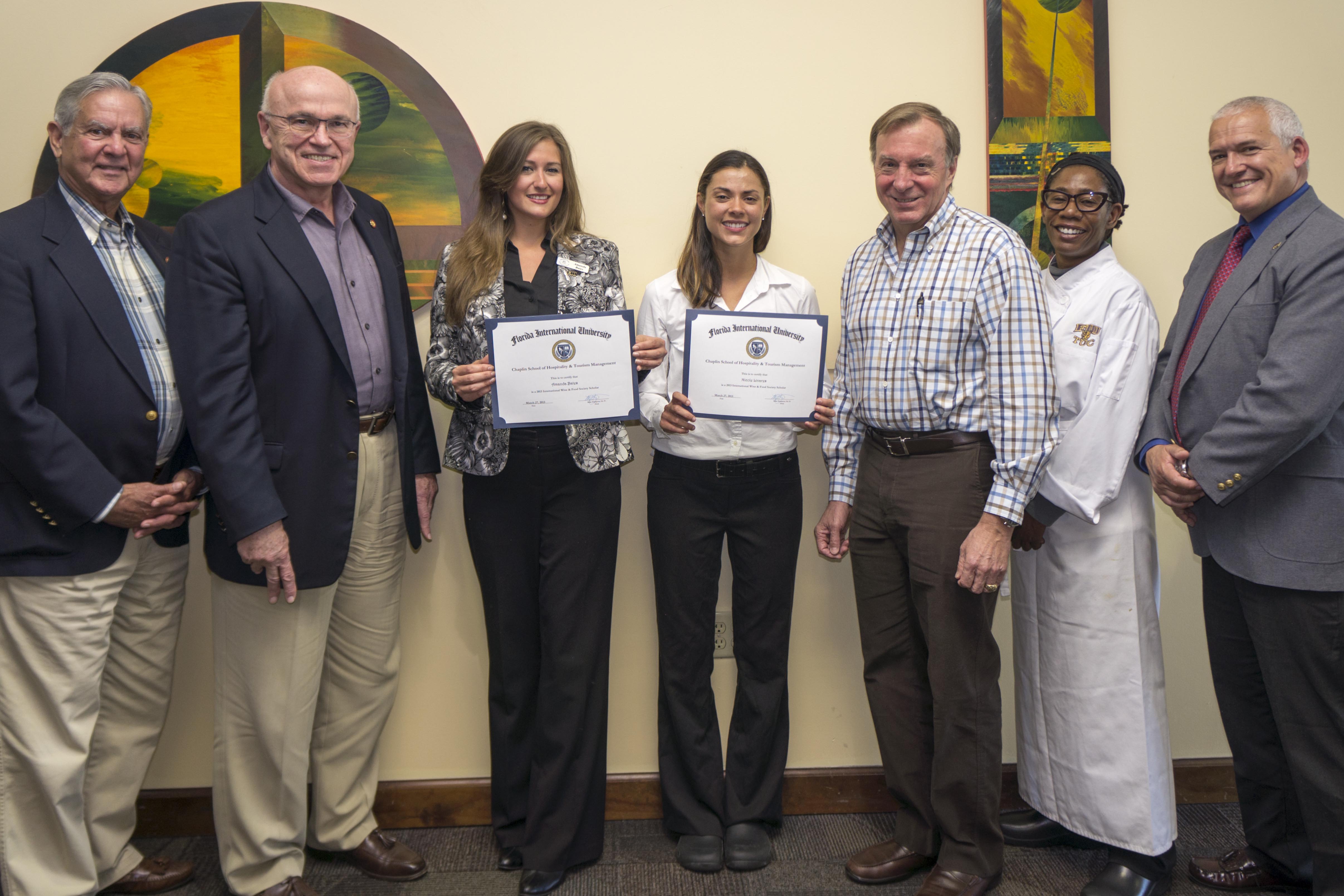 From left to right: Joe Garrigo, BGA Governor, John Kuczwanski, BGA Governor,
Amanda Bates, Recipient, Nicole Linares, Recipient, John Sullivan, IW&FS Miami Branch President
Chef Instructor Judith Williams, Mike Hampton, Dean Chaplin School of Hospitality & Tourism Management
It is such a great honor to receive The International Wine and Food Society scholarship. This recognition means so much to me and has facilitated my path towards success in the Hospitality Industry.
Moving forward I will continue to excedl in my education, particularly focusing on wine. Wine is my passion and I am working my hardest to create a concrete and stable path for myself into the wine business. I am planning to attend a semester abroad in May with Professor Chip Cassidy to La Rioja, Spain in order to further educate myself and be completely submersed in the vineyard culture. I find the growth and fermentation process of wine making fascinating and this upcoming trip will be my first official vineyard experience. Upon graduation, I hope to earn a position in a premium vineyard that will allow me to further my knowledge, as well as establish and maintain a successful career.
The Chaplin School offers many opportunities, particularly through scholarships like this one. Recognizing and rewarding the students' efforts provides the motivation to work even harder. I understand that there is a lot expected of me throughout my university career, and I desire to show my family, friends, and donors like you that I can fulfill those expectations. Again, thank you from the bottom of my heart for all of your support.
Sincerely,
Nicole R. Linares