Our Awards
The recent Society festivals were are a good opportunity to recognise the dedicated work of members of the Society on an international and regional level. Our international awards presented were: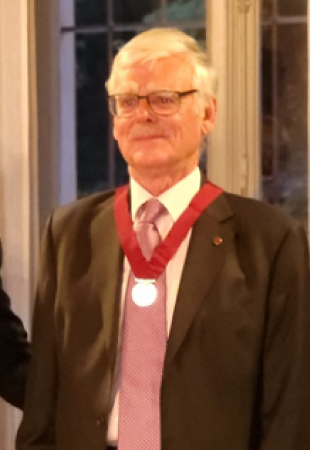 The André Simon Silver medal was presented to John Nicholas (Zurich) on 7th May 2022 for his distinguished services to the IWFS as a member of the International Council of Management (ICM) since 2015 assisting with company, tax and currency matters during incorporation. John is also the current Chair of the EAZ, taking on the role in 2019. Michael Tamburri (Western Australia), Society Chairman, presented John with his well deserved award during the closing event of the Piedmont festival held at Marc Lanteri the one Michelin star restaurant within the magnificent 11th century Castello di Grinzane Cavour.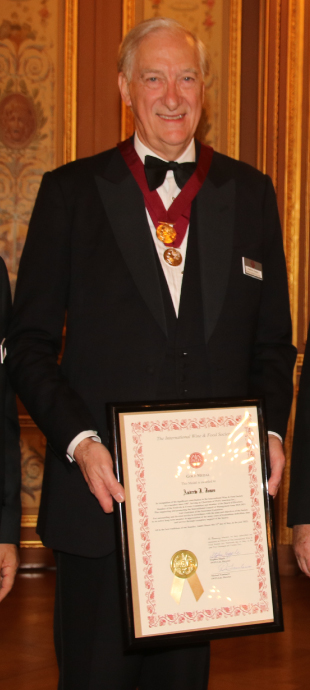 On 13th May 2022 Andrew Jones (Cayman Islands and New York) was presented, by Society Chairman Michael Tamburri, with the André Simon Gold medal (the highest Society award one can receive) at the gala dinner of the Paris & Bordeaux festival in the historic Palais de la Bourse on the banks of the Garonne river. Andrew was presented with this award in recognition of his significant contribution to the Society as a member since 1987; serving as Chairman of IWFS Americas Inc., member of the Festivals & Events Committee and member of the Board of Directors. Plus supporting and promoting the international aspects of the Society serving as Chairman of the International Council of Management from 2018-2021 and Chairman of the Insurance Committee.