New For Members

SOUTH AMERICA WINE GUIDE
Amanda Barnes, our Vintage Card expert consultant and specialist for the wines of Argentina and Chile has recently published a book on the wines of South America – South America Wine Guide and is offering members a 10% discount on all books. 'It is the most comprehensive book about the wine regions, producers and wines of South America, above all, it's an enlightening and engaging adventure in this enchanting and captivating part of the world.'
Amanda is offering IWFS members a 10% discount on all the books (both physical and ebook versions) available for purchase directly from her website (scroll through the page to view the various formats available, to decide which is the one most suitable for you):
https://southamericawineguide.com/book/
Use coupon code: Amigo IWFS
The print book can be shipped around the world and if any members are in locations that aren't listed or would like to buy a set of copies please contact her directly to organise info@amandabarnes.co.uk
The e-books sold on her website are PDF copies which can be downloaded as a double spread (best for reading on the laptop) or single page spread (best for tablets). It is recommended to download them on a laptop with a secure internet connection first before sharing with any of your other devices. The e-book is available in its entirety or as individual country chapters.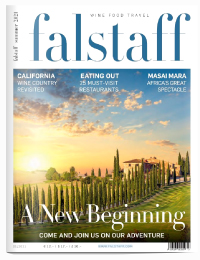 FALSTAFF INTERNATIONAL
Members are offered a free digital download, available until 24 September, of the first edition of this new international food and wine publication. Click on the following link https://www.falstaff.com/newsletter/ to subscribe to their newsletter*. You will then receive a copy of their first e-digital edition. This is the first English language version which is now the biggest wine, food and travel magazine in German-speaking Europe. (*you can unsubscribe at anytime)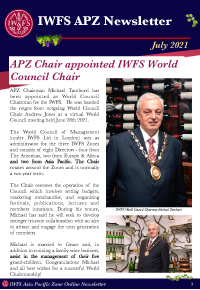 APZ LAUNCH E-NEWSLETTER
The APZ are pleased to advise they are now producing a newsletter which provides updates on the latest news from the Zone. It will be published twice a year and will be available online only. Non-APZ members are also welcome to take a look at the July issue, just click here to view. Editors Brian McIntyre and Nicola Lee welcome any contributions which should be sent to apz@iwfs.org.
This will complement the other zone magazines Wine Food & Friends from the Americas plus Food & Wine and Food & Wine Online from Europe Africa which are available to view via the links here.

HAVE YOU LISTENED TO…?
If you haven't already done so, do listen to the three podcasts available on the website. They have all been recorded specifically for IWFS members and include Jane Anson giving you an insight Inside Bordeaux, Oz Clarke highlighting how climate change is threatening wine regions around the world plus Beverley Blanning MW providing an update on Biodynamic wines.