Zone News
We welcome the latest news from our Zone Chairmen, and members of the International Council of Management – Stephen Hipple (Americas), Michael Tamburri (Asia Pacific) and John Nicholas (Europe Africa)
AMERICAS - StePHeN Hipple

I am pleased to report that the Americas membership continues to grow, thus spreading the word about our very special Society. In part this is due to our focus on starting new branches. We expect to have three, if not more, new branches commencing in 2023. This is being accomplished by increasing the number of directors serving on the Branch Development Committee. The directors are able to respond quickly to inquiries. Additionally, they provide valuable support in setting up new branches. The committee will provide guidance in forming a non-profit company, opening a bank account and organizing dinners. I hope to report more about the progress in the new year.
Regrettably, Americas has four long serving directors who will be retiring in the near future. These valuable directors' positions must be filled. We are looking for individuals to satisfy the following positions: Corporate Attorney for Secretary, Editor for Publications, Corporate Accountant for Treasurer, and Website/E-Communications Chairperson for the IWFS.org Website. If you know anyone interested in fulfilling the responsibilities for these positions, please contact me at stephenhipple@hotmail.com
ASIA PACIFIC – Michael Tamburri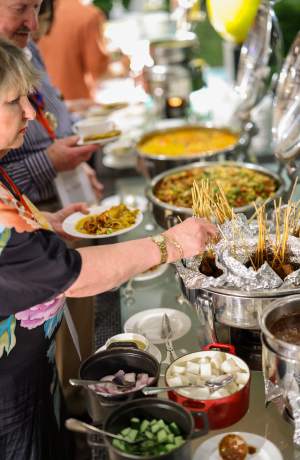 It's exciting that we've finally been able to attend an in-person APZ Festival/AGM weekend from 16 - 18 September 2022. The festival was hosted by our Singapore branch and Chaired by our Council member Nicola Lee and her team. It was an inspirational experience for me and all the attendees.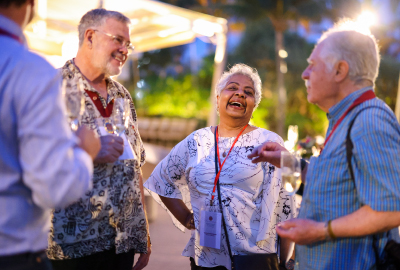 The festival showcased 45 exceptional wines from all over the world, with the primary focus on France and Italy, but I was delighted to also see wines from the Americas and the Asia-Pacific zone perfectly matched with international cuisine. The highlight for me was the Curry Tiffin lunch at The Raffles Hotel matched with benchmark wines from around the world.
It is difficult for me not to mention the farewell luncheon at the Art restaurant which showcased Italian cuisine and perfectly matched with French, American and Spanish wines. It was an incredible symphony of flavours.
EUROPE AFRICA – John Nicholas

Events organised in 2022 by IWFS Europe Africa concluded with a very enjoyable few days in Torquay, as reported earlier. This event was followed by the Europe Africa AGM and Members' Forum which gives those present an opportunity to discuss and present ideas for how to take Europe Africa forward. This year the discussions took place in the context of a Strategy report prepared by a group of members. More on both the Strategy and the discussions are in F&W.
Looking forward to 2023, I am optimistic that throughout IWFS we will be able to meet with friends to enjoy great food and wine without the uncertainties and restrictions pervading for the last two years.
Europe Africa has three events planned. At the end of May 2023, in DO Empordà, Catalonia, Spain which was opened for registration recently and is already full to capacity. A waitlist is available. The other two events involve third parties.
In September, thirty IWFS members from both the Americas and Europe Africa have already booked on a Cunard transatlantic cruise. There will be pre- and post-IWFS events to bookend the Cunard cruise.
In November, over thirty members will travel together on Rovos Rail from Johannesburg to Victoria Falls. This rail journey will also be bookended by an event in Cape Town and an event in Lusaka, Zambia.
We understand from Cunard and Rovos Rail that there are still places available.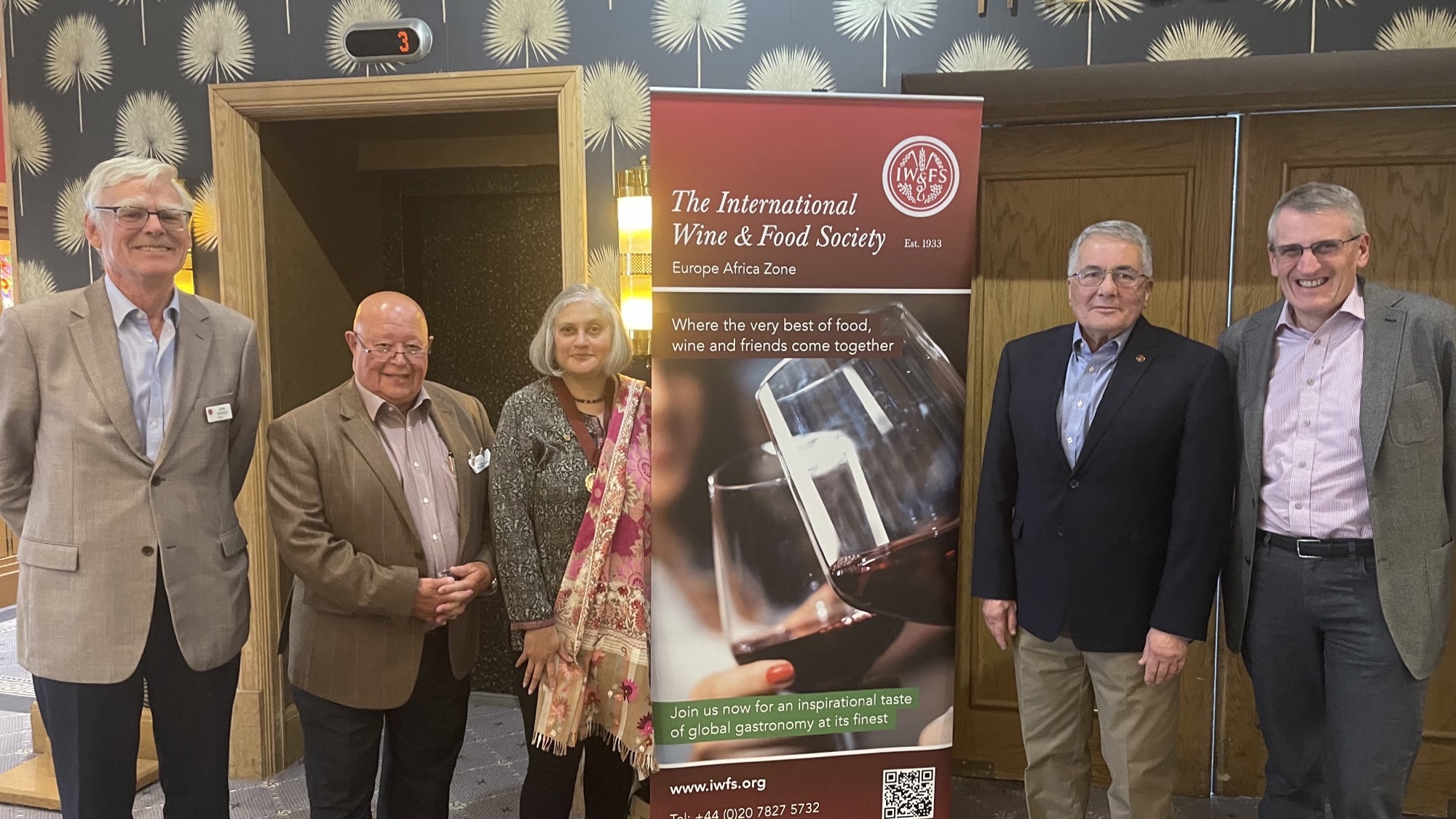 The principal outcome of the Strategy review has been to confirm, not unexpectedly, that there is very little recognition of IWFS asan organisation even amongst professionals in the catering and wine industries.
Workstreams will focus on "brand" recognition, whilst improving our "product" for our existing members. This will be an evolutionary process which we hope will result in increased numbers of members.
It is, particularly in this day and age, important to recognise those who do excellent things for the Society whether as members or as "suppliers". The Europe Africa "Excellence" award has been trialled successfully in several branches and will now be launched to all Europe Africa branches. After a lull during Covid restrictions, we are also catching up with recognition, for those members whose voluntary efforts have been sustained on behalf of IWFS.
Many branches will have already organised events for the festive season and though rather early I wish all of you, your families and friends a joyous time together and let us hope for a healthy and more peaceful 2023.