Branch News
New branch - Vale Royal, UK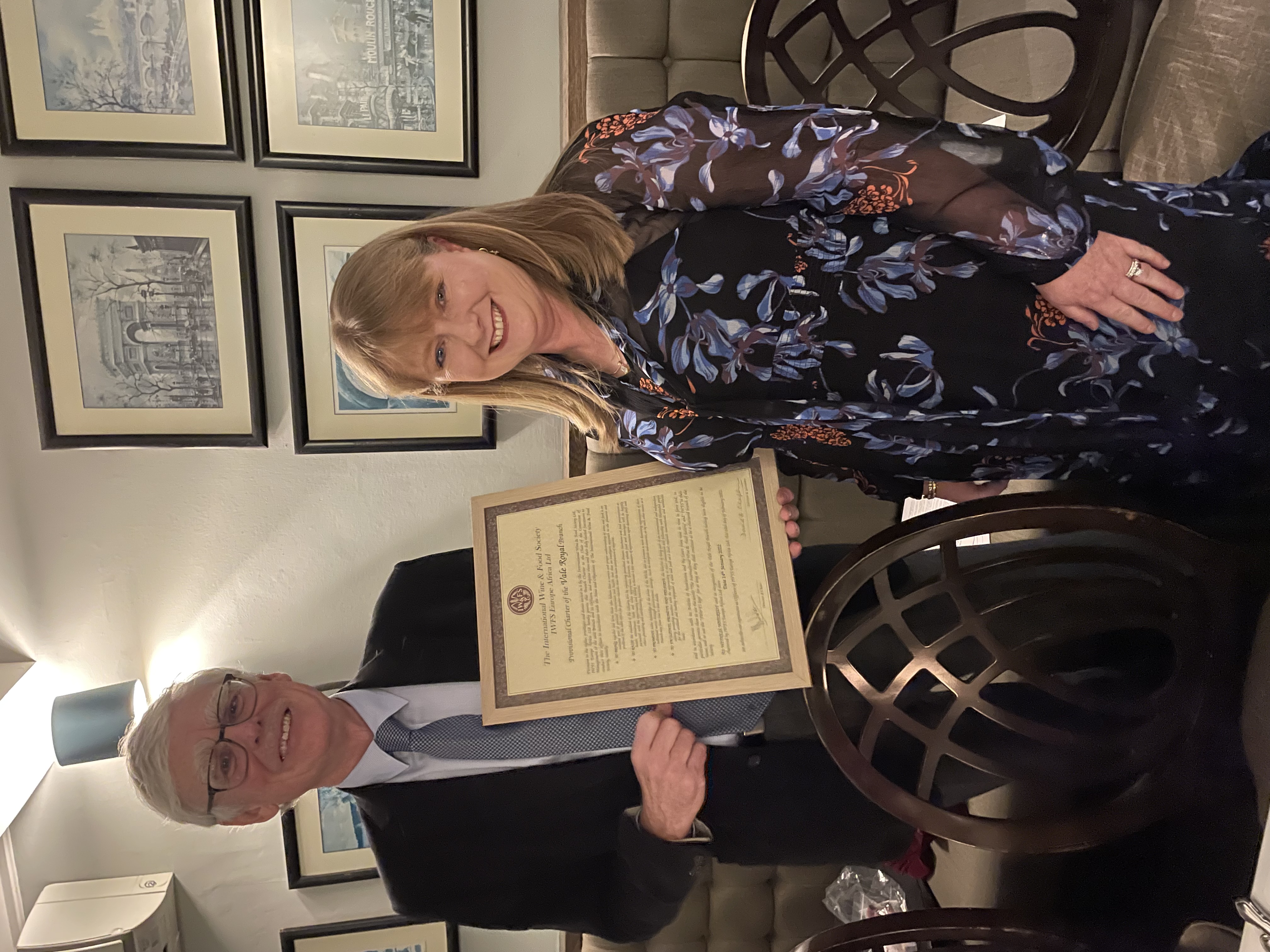 The EAZ are delighted to announce that a new branch was created at the beginning of this year, Vale Royal, in the heart of Cheshire in England. The idea for a new branch came about during conversations at the Cambridge Festival 2021 – and it is great to see that our festivals can be a real source of inspiration and creativity too!
Over the weekend conservations and experiences were shared with members from various parts of the country, including some smaller branches. Their enthusiasm and dedication was no less for their size, inspiration and creativity were in abundance the entire weekend.
The Branch was created at the beginning of 2022 and presented with its Charter by Chairman John Nicholas at the inaugural dinner at La Boheme in Cheshire. The Branch currently has 16 members, it is hoped to increase this number once the pandemic is over and people are more confident about venturing out again. The aim of the Branch is to arrange four gourmet food and wine events per year, plus an educational experience and an overnight stay out of the area.
The Vale Royal Branch takes its name from a historic area of Cheshire and the magnificent building in Cheshire called Vale Royal Abbey.