Branch News
UK, LONDON - Capital branch
Congratulations to Capital branch for their successful launch event. Based in London, the UK's capital city, their official launch event was held on February 15th at the RAF Club, Piccadilly. It was a sold-out gathering of 40+ people, the vast majority of them attending their first ever IWFS event, being treated to English sparkling wine and canapés, together with a white wine tasting masterclass.
The session sought to de-mystify six different white wine varieties (Chardonnay, Sauvignon Blanc, Gruner Veltliner, Riesling, Chenin Blanc and Gewürztraminer) through a lively proprietary format led by one of the branch's 'Cork Dorks'. The branch was established in January 2023 by a diverse committee of six individuals led by Phillip Kim as the inaugural Chair. Age-wise, Committee members hail from the 30s, 40s, 50s and 60s. The catchwords for the branch are 'exploratory', 'outreach', and 'fun', delivering the Society's traditional values in fresh ways to new audiences.
Their branch website is https://www.iwfs.capital. Instagram handle is @iwfscapital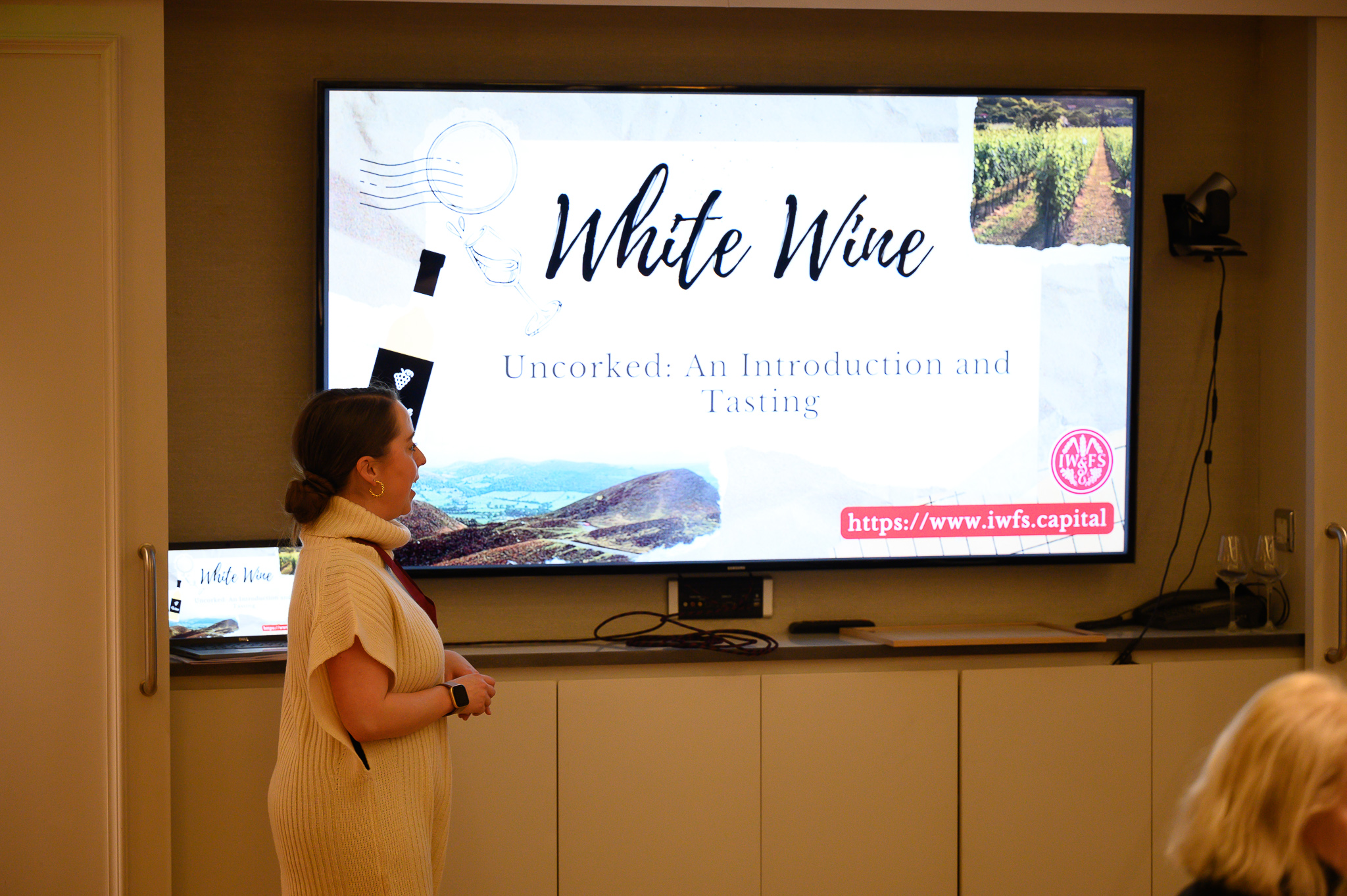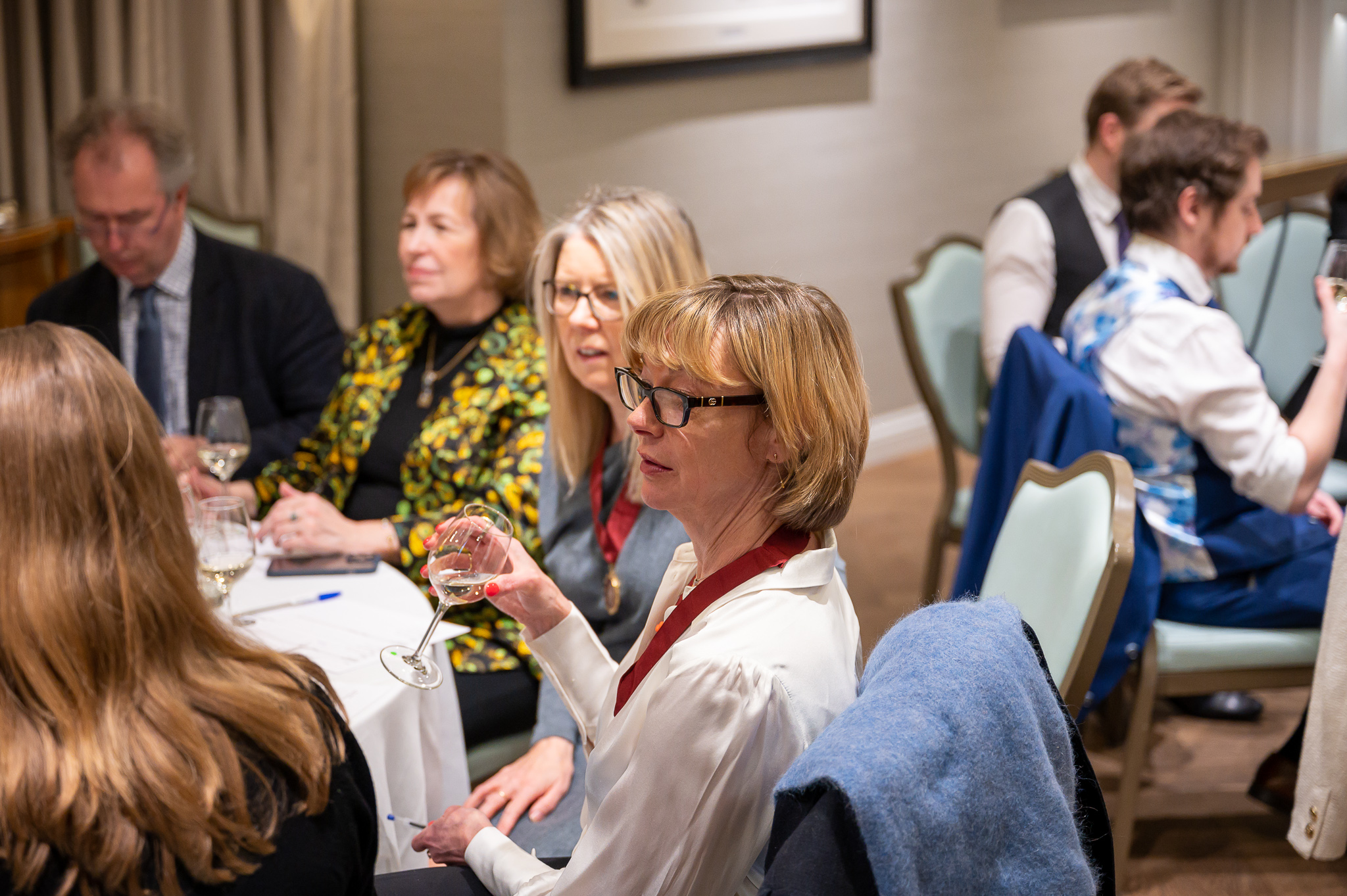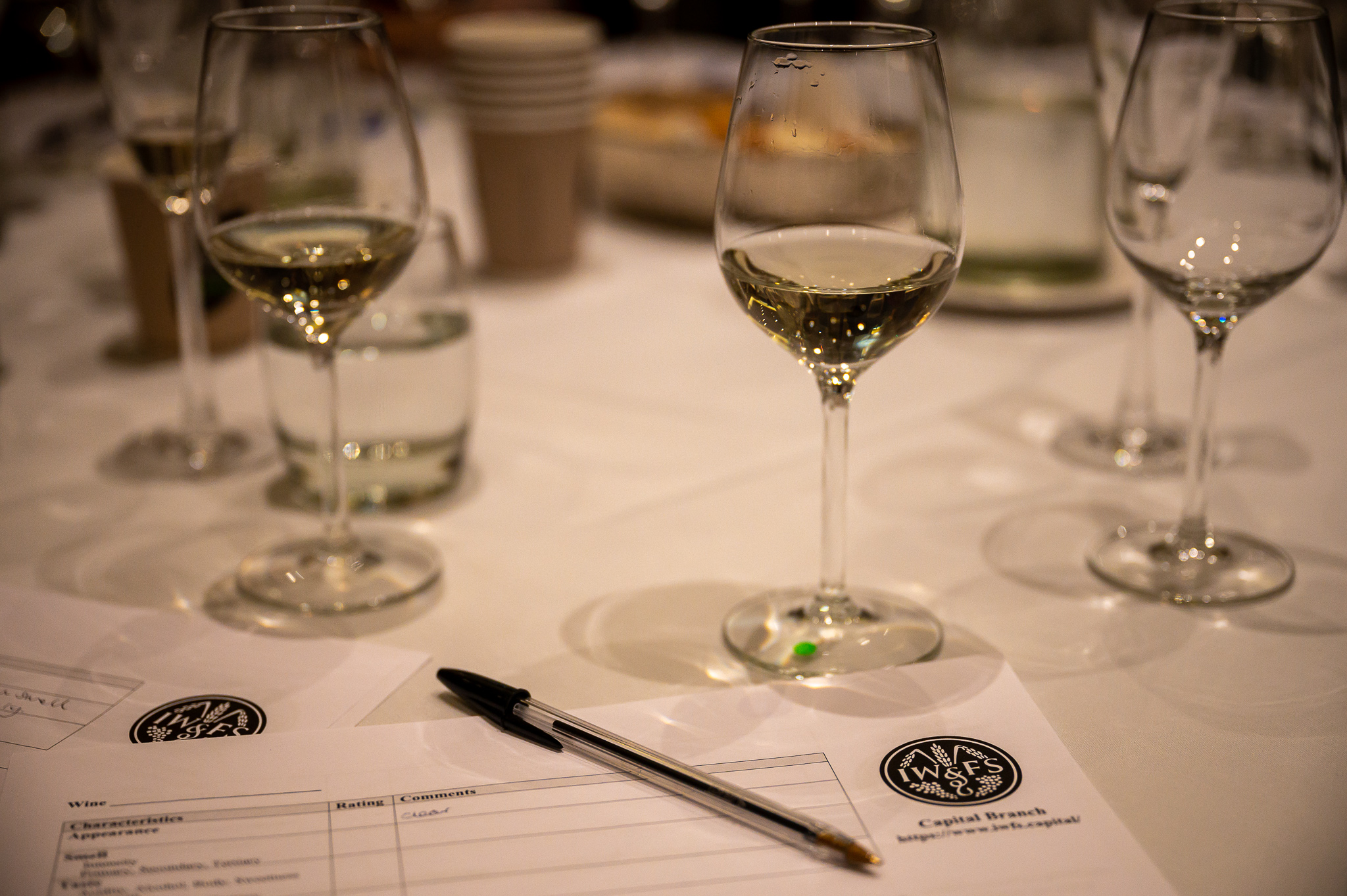 CANADA, ONTARIO – Burlington branch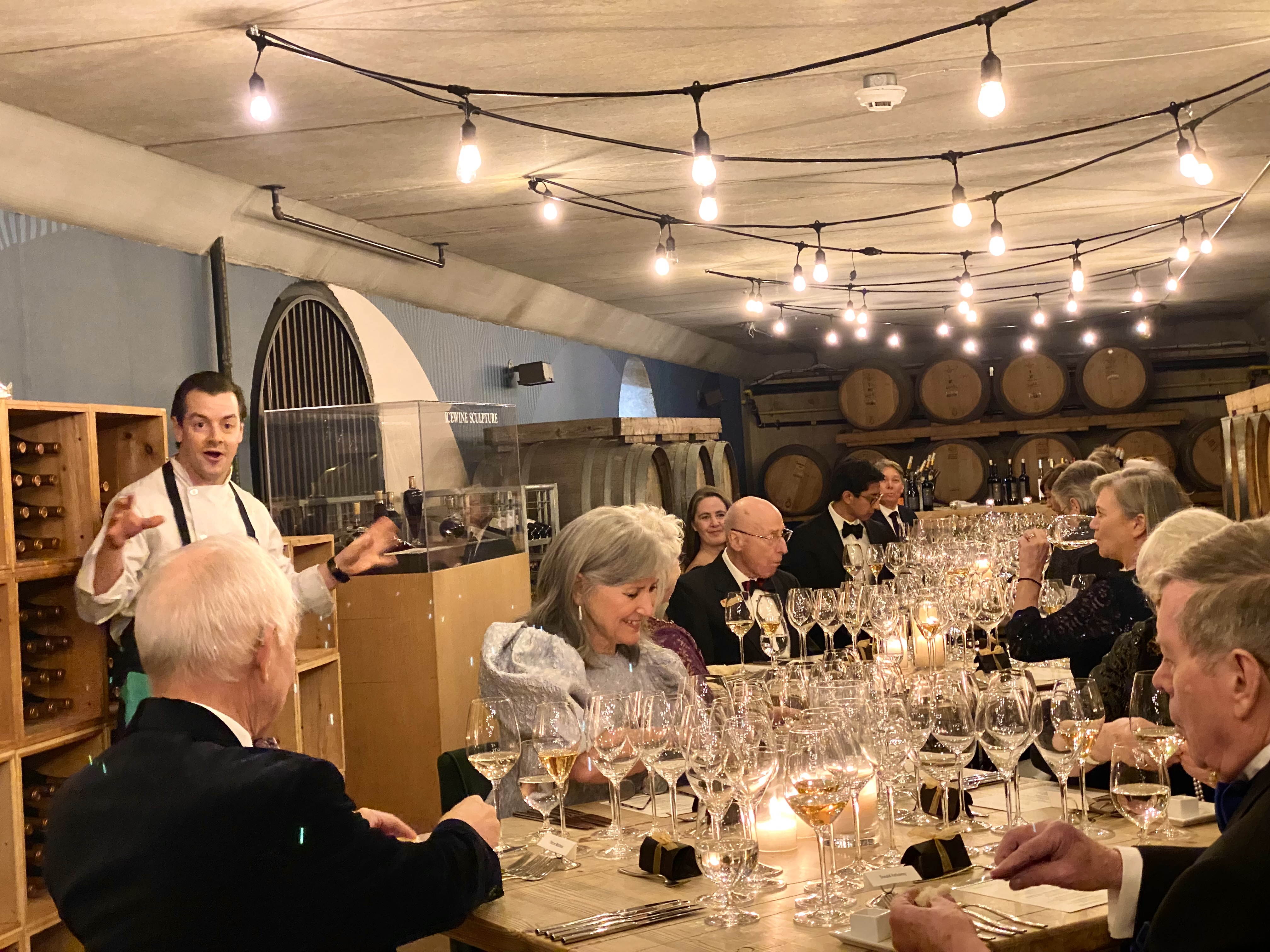 Bravo for Burlington branch who held their inaugural dinner on January 28th at the Inniskillin winery restaurant. The event was a celebration of Niagara Canada's ice wine starting with a sparkling ice wine and appetizers, then enjoying a different ice wine with each course. Both Inniskillin's Wine maker and their Chef joined them for the dinner, down in the winery cellar. It was a spectacular start for their 18 members.
Event and Chapter Focus: They are planning a limited number of events per year (maximum 6) but with a focus on Canada's new Michelin star restaurants and/or restaurants on their top 100 list. They want fabulous food and special wines. The next event is at Quatrefoil restaurant with Taylor Fladgate's Port representative pairing different ports for each of the courses. They also have a Branch Ambassador role to focus on building relationships with other branches both in Canada and around the world. They would love to have other IWFS members join us if they live or are travelling in the area. Many of their members are also keen travellers and their Branch Ambassador will reach out to chapters where our members plan to be for opportunities to meet global members and perhaps attend local events. Several of the new members will be attending the Willamette trip in May and are looking forward to meeting many IWFS Members from around the world.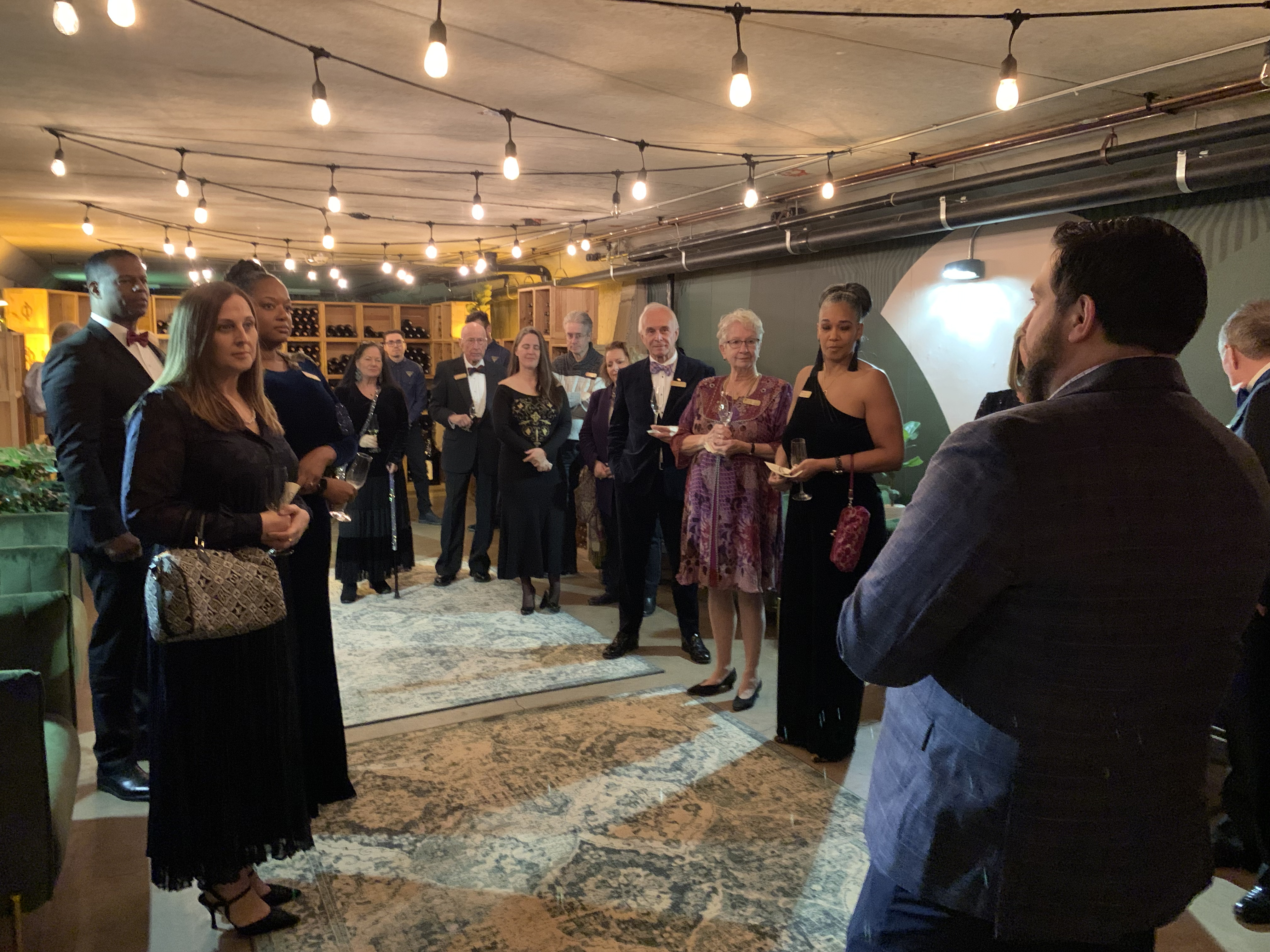 TAIWAN – TaoChuMiao
It's terrific in Taiwan with our 6th branch opening there. Their inaugural event was held on 14 January with 17 founding members and lead by Branch President Dr Chih Shan, Coralie Yuan. The branch is in the north west covering the district of Hsinchu City - renowned for its local cuisine and it's delicate Hakka cuisine of high quality. Thanks go to Eddie Hu and Dominique Levy for the introduction – they certainly know how to spread the spirit of the Society across Taiwan. Read on to find out more about the formation of the branch…
Dr Yuan is a fine gourmet and enjoys sharing fine food with her friends. She had always wanted to create a gourmet club in the famous region of Hsinchu, reputed for the most advanced semi-conductors technology in the world, but was always put off by the amount of work to set up such an association. Then Dr Yuan learned about the IWFS and realised that it was much simpler than she thought. Much of the hard work in setting up such an association had been taken care of and she could become part of the IWFS family and realise her wishes. The IWFS also met her desire to be part of a global gastronomic organization with worldwide recognition. We welcome Dr Yuan and wish her and her members every success in their new venture.