Our Events
AMERICAS
SUCCESS IN SAN ANTONIO
San Antonio met all the criteria for organizing a successful festival. The Hotel Emma, located on the beautiful Riverwalk, is the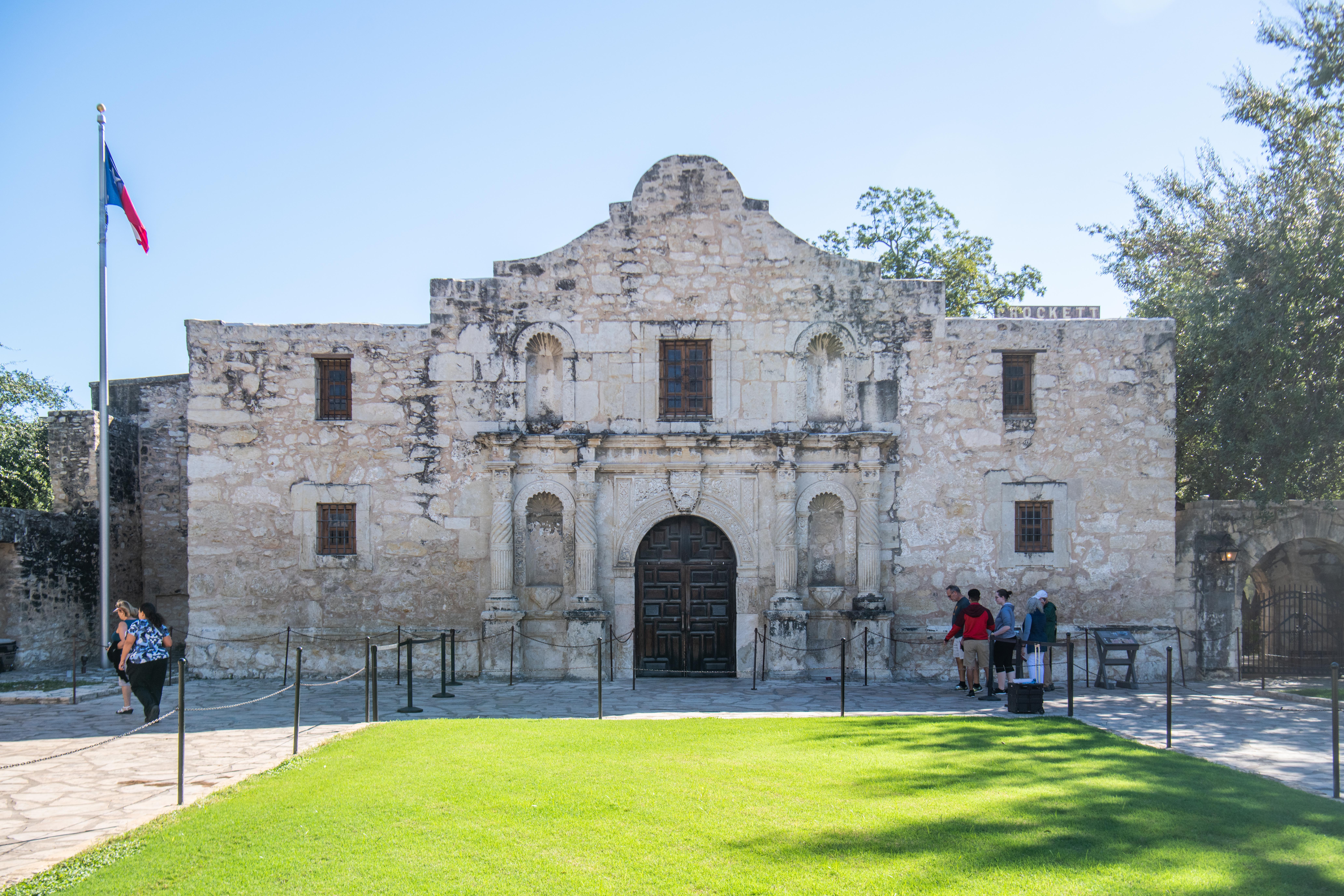 only five-diamond hotel in San Antonio. Additionally, October offered excellent weather conditions. We toured the Witte Museum taking attendees back to prehistoric times. Our history related outings continued with visits to Mission San Jose and The Alamo. Furthermore, the Pearl Brewery District where our hotel was situated dates back to 1883. For dining we enjoyed the cuisine and wines at two of the finest restaurants in the city, Bliss and Biga on the Banks. Our tours continued with a visit and lunch at Mi Tierra Café built in 1941, followed by shopping in the historic Market Square (Mercado).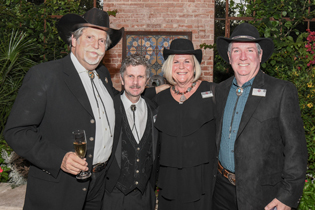 No lunch was complete without enjoying a real Texas barbecue by acclaimed Chef Jason Dady. We expanded our knowledge of wine by participating in a sensory tasting with Mollie Battenhouse, Master of Wine (MW). Our guest speaker Greg Brewer, wine maker and Co-Owner of Brewer-Clifton winery, joined us for our Texas style finale dinner were he talked about his wines.

ASIA PACIFIC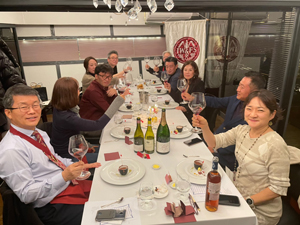 Our branches are busy…
It is very encouraging that despite the challenges of Covid that the APZ continues to face, many branches have been fortunate enough to hold events or have plans in their diaries. Here is an update of some of our branch event news with Taiwan, Hong Kong, Australia (WA and Victoria), China and Seoul branches all having managed to arrange events to celebrate friendship, food and wine.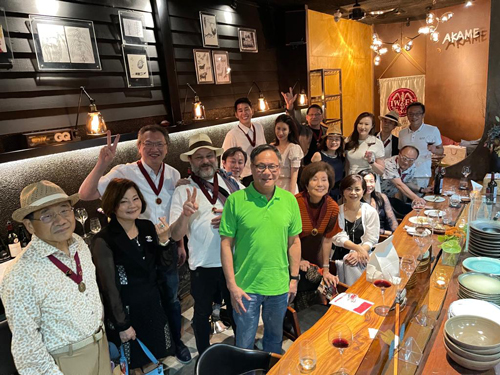 The Taipei branch held a dinner at Akame, one of the most difficult restaurants to make a booking. Located in the remote mountains of Pingtung, it offered members an opportunity to enjoy a meal of indigenous cuisine – a real treat. Plus all five branches in Taiwan are once again holding their year-end celebrations, on 18 December, with Taichung being this year's organisers.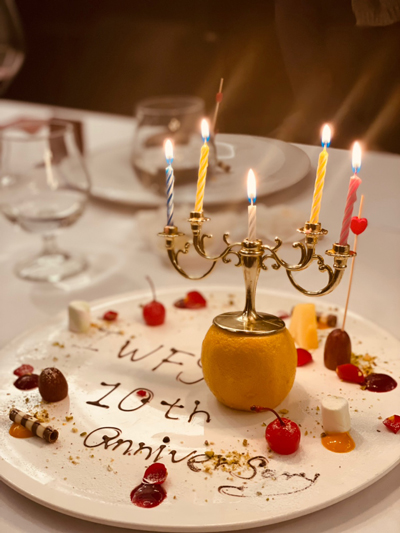 The Seoul branch held their 10th anniversary dinner in ChefTainer on the hill of Namsan in the centre of Seoul on 28 November enjoying a delicious Italian menu and matching. They also welcomed the recorded video messages of good wishes from other Society members and presented the latest Society monograph to their members. Congratulations to all.
The Hong Kong branch's members will gather on 9 December to celebrate Christmas at the Ozone Rooftop Bar at the Ritz Carlton Hotel. Large formats of champagne, wines and whiskies will be savoured with caviar; all whilst members enjoy a spectacular view of Hong Kong from the highest rooftop bar in the world.
The branch in Kuala Lumpur (KL) will be holding its President's dinner on 4 December. The venue is the Sage Restaurant at Gardens Hotel & Residences, helmed by Chef Don John. The KL branch has traditionally held their year end dinner at the Sage and continues to celebrate this season of giving by holding an auction to raise funds for charities close to their heart.
The Western Australia branch's members celebrated their year-end dinner on 21 November. New members were welcomed. Everyone enjoyed the scenic views of the Swan River from the ANZAC House.
Singapore authorities relaxed the social distancing guidelines on 22 November to allow 5 persons from different households to dine together. A small gathering has been scheduled for 10 December. This will be the branch's first communal dining event since February this year.
IWFS Edo and the other branches in Japan continue to abide by strict social distancing measures that have prohibited gatherings. The Edo branch has been holding various tastings online. Do check out their Facebook page IW&FS Edo. In November, they also organised a Wine Maranic (marathon & picnic).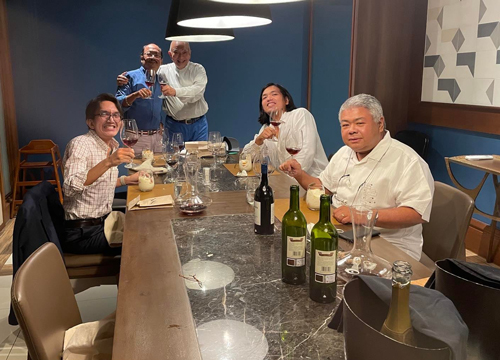 The Philippines branch had a small but successful function at Txoko-Asador Restaurante. Enjoying Spanish fare with Champagne Bruno Paillard Blanc de Blancs, Ridge Estate Chardonnay 2017, La Rioja Alta 890 2001. The evening ended with Port and Brandy.
EUROPE AFRICA
The magic of Madeira!
In early November, 23 members, successfully arrived in Madeira for a delightful five-day festival involving learning much about the history of the island and the development of Madeira wines. The festival featured five different tastings of about 50 wines of different styles and vintages. Festival goers also learnt much about the difficulties of growing vines and the financing of keeping wine in barrels for long periods of time.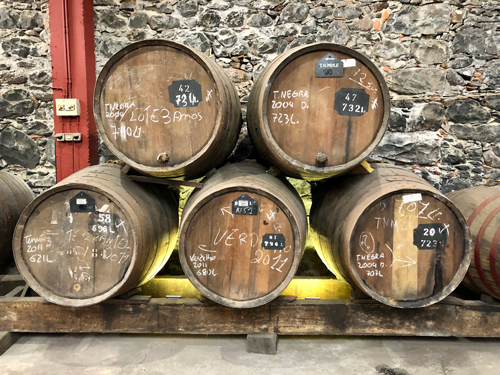 They enjoyed some wonderful meals and the balmy weather which was topped off with a perfectly located hotel. Their coach successfully negotiated the narrow roads and their guide regaled them with her knowledge of the history, topography, farming and botany of this remote island.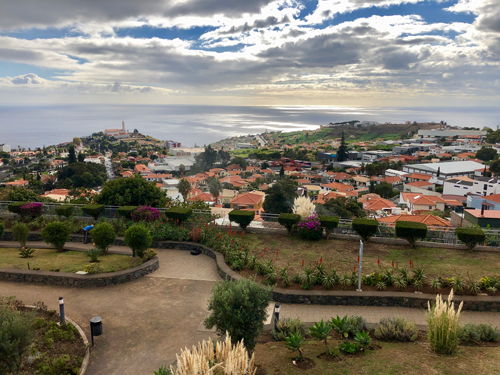 The event proved a great success and despite a number of keen travellers from the America and Asia Pacific having to cancel it was an international affair with members from the Philippines, Florida, Sweden, Denmark and Switzerland as well as England joining the trip. The small group meant that everyone was able to get to know each other over the five-day period and gain access to the more exclusive and difficult to access venues. More details will be in the next edition of Food & Wine.