Zone News
We welcome the latest news from our Zone Chairmen, and members of the International Council of Management – Stephen Hipple (Americas), Michael Tamburri (Asia Pacific) and John Nicholas (Europe Africa)
AMERICAS - StePHeN Hipple

IWFS is thriving as a new branch opens in Arkansas and another branch is being organized in Colorado.
IWFS Arkansas Branch is off to a fine start having held its first-ever event in February 2021 in Little Rock, Arkansas. John Trickett, Board Member and Chair, has taken the lead and is to be commended in organizing our newest approved branch. It is the first IWFS branch to be started in the state.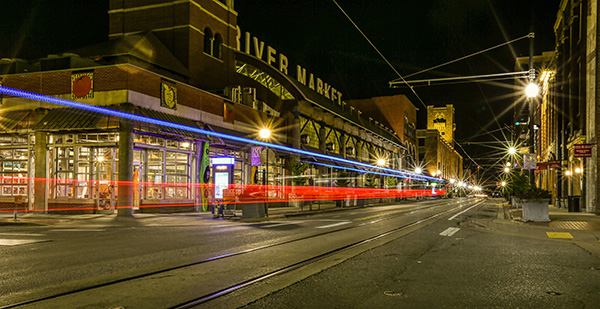 Little Rock, an old southern city, has a population of 197,958 and is one of the best places to live in the state, the perfect site for an IWFS branch. The city is graced with natural beauty, as it is located with the Arkansas River to the north and the Ouachita Mountains to the west. The populace is diverse and known for their positive and friendly persona. Already the Arkansas Branch members have admirably held two theme-based events: Where in the World Is Carmenere Sandiego? and Palate vs Wallet. They reported enjoying a variety of wines, paired with delicious foods, while increasing their knowledge about the characteristics of similar wines with varying price points.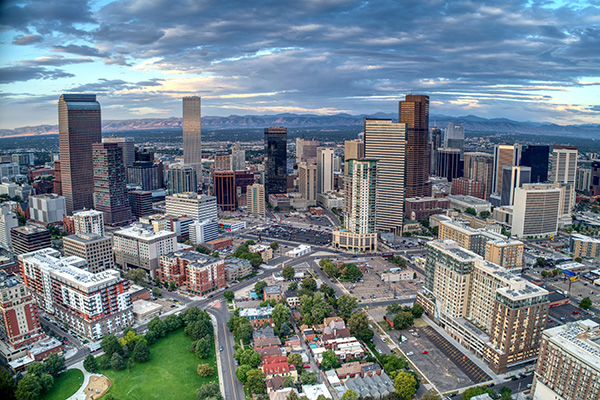 Moreover, Denver, Colorado should have a new branch formed soon. The metro area population of Denver is approximately 2, 827,000 and is the 19th largest city in the United States. It is located the foot of the beautiful Rocky Mountains. This all adds up to an excellent environment to start a successful branch.
Scott Morris has made application to establish the IWFS Colorado Branch. Presently there are no branches in the state. Scott is well qualified to take on the task of starting a new branch. He was a member of the Chicago Chapter of the Commanderie de Bordeaux for many years until he moved to Denver two years ago. He has a wine cellar mainly stocked with French wines, but he has an eclectic palate. He also owns of a wine shop in New York City that has a focus on organic and bio-dynamic wines called Discovery Wines. Their inaugural dinner is planned to take place on September 9. My wife, Patti, and I have been invited and look forward to attending.
ASIA PACIFIC – Michael Tamburri

In the time of writing this message for the Grapevine it has really made me reflect upon the APZ Zone and how sympathetic I feel towards Japan for staging arguably the world's most important sporting event, the Tokyo 2020 Olympics. Despite a year's postponement, with all the international challenges they faced, they finally opened their doors to the Olympians but sadly without the ability to showcase Tokyo to the thousands upon thousands of visitors that would usually flock to this event.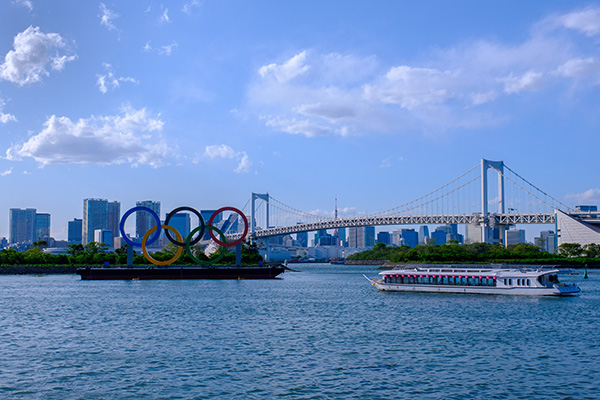 I was inspired by the Australian athlete Elena Galiabovitch, carrying the Olympic flag in the opening Ceremony. This really gave the impression that she was waving to the crowd, although not present, would be watching this in their respective homes around the world.
I was taken aback by Elena, a urological surgeon in Frontline care, explaining in an interview, how surreal it felt to be waving to a crowd that wasn't physically present. It typifies the challenges that we have been facing for the past 18 months, and made me comprehend how we need to face future challenges in our lives, and how we conduct our affairs at IWFS.
Having simultaneously taken on the roles of the APZ Zone and World Council Chairs during this global pandemic I have also had to make do with virtual waving whilst unable to travel and meet with members face to face.
Japan is a significant member of the APZ with its six branches making up almost one third of the total membership with Edo, Kyushu (ninth island), and Nagoya due to receive their Full Charter in September.
Huangpu (Shanghai) recently received their Full Charter on the 16th April; sadly this had to be posted out to them. We look forward to being able to cement relations and formally deliver the Branch Banner in person at some time in the future.
I've invited Eddie Hu of Taiwan to officiate at the awarding of the Full Charter to Chungnan Branch.
The process comprises new branches commencing with a Provisional Charter; two years later, it is converted to a Full Charter by the APZ Board. I've asked our Director and Junior Vice Chair of APZ Dennis Tanaka to award the Branch Charters in Japan when possible, in my absence. In normal times, these, along with their banners, are issued to the Branches at the annual APZ Gala Dinner, where everyone can welcome the new members.
Our gratitude goes to Sonny Garcia from the Philippines who for a number of years has been providing us with the banners.
With the uncertainty of international travel the board has announced their decision to postpone the APZ Festival weekend in Singapore, previously scheduled for December 2021. A new date will be announced when the situation becomes clearer.
In closing I wish to acknowledge my predecessor, Andrew Jones, who completed his tenure in June 2021 as Council Chair. Andrew has made a significant contribution to the Society through his leadership of the Americas zone and contributed to council matters, as well as chairman of the insurance committee. I am grateful that he extended his tenure for a further eight months as this provided me the opportunity to embrace the role of the Chair of APZ. I am also grateful that he has maintained his presence on council as his guidance will be invaluable.
Looking forward, the pandemic is not something that will go away any time soon, and we need to adapt to it. In the meantime, I encourage all our global branches to maintain an online presence and hopefully not in the too distant future we can enjoy some normalcy with the tri-zone events and festival and share some great food and wine to pay homage to André Simon's vision for our Society. To everyone let's stay safe, stay positive and work together.
EUROPE AFRICA – John Nicholas

We are very pleased to announce that the EAZ once again has a branch in France and in Champagne no less. The branch is called IWFS Vignobles de Champagne and we would like to welcome its founder Fabrice Laudrin and fellow members to the IWFS family. We look forward to joining them at an event shortly.
Onto other musings of mine - Reflecting on my expectations when the pandemic first reared its ugly head, I realise that I had hoped everything would be back to normal by the end of 2020! This was a forlorn hope. I now believe this ubiquitous and pernicious virus will not go away and we have to manage how we live with it. It is also now clear to me that vaccination is the key to controlling the impact of the virus, eventually worldwide, and needs to be available and widely applied by all countries. Let us also hope that the scientists can develop new vaccines as quickly as the virus mutates into new variants. Lockdowns and lockouts (as some countries have implemented) can only, in my view, result in a temporary alleviation of the effects of the virus and are unlikely to lead to a return to normality, in particular wide-ranging international travel - a life essential for many IWFS members.
Enough of the politics and I do realise that others may have different views.
One of the key principles of IWFS is the interaction of members throughout the world, either through attendance or vicariously through reading of the events and experiences of our members around the world. These have ceased for more than a year, as has the possibility of holding branch events.
In EAZ, we are optimistic that, in September, our AGM weekend event in Cambridge will take place and that we will be able to travel to Madeira at the very end of October for the festival, postponed from 2020. Vaccination will be required for attendees at EAZ International events, unless there are medical reasons for not being vaccinated – negative tests will be required in lieu.
It is great to hear that many branches throughout EAZ are beginning to plan physical events. I know that organisers of these events are very aware that the events need to be held in a safe environment where our members feel comfortable. We are also recommending that attendees at EAZ branch events should be vaccinated.
During lockdown, many new ideas have been "tossed" around as to how IWFS, in particular EAZ, can be sustained and thrive over the next ten years. The ideas include continuation of virtual events, more interaction between branches, new branches in areas where IWFS is not present, links with "big names" and leaders in the wine and food industries, the potential of social media…..and many more. Any ideas that have worked to expand IWFS presence in other parts of the world would be very helpful in our further deliberations. Please contact me at johnsnicholas@aol.com.