Branch News
AMERICAS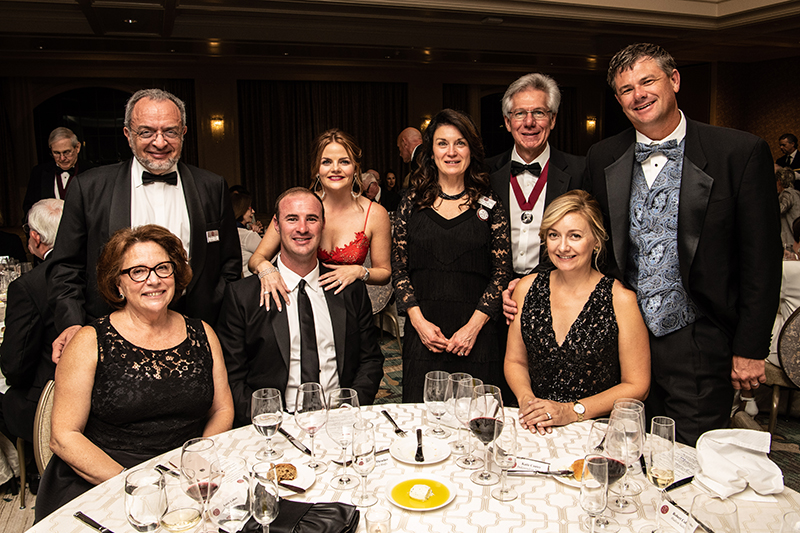 The future is looking bright
Many branch dinners in the Americas are returning to normal as members receive their Covid-19 vaccine. Some branches have had negligible interruptions in scheduling events. Other branches have had success with Zoom tastings, by the way of wine and food deliveries to participants. Regrettably, a few branches have been unable to organize dinners. This is changing fast. Most branches should be able to return to in-person dinners this summer. The future is looking bright...
ASIA PACIFIC
TRAVEL BUBBLES AND VACCINATIONS
APZ has branches in 13 countries. Given the global response to the pandemic, it is no surprise that APZ branches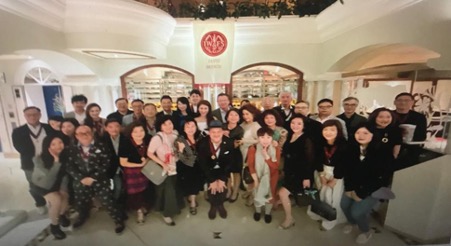 currently provide a variety of events for their members depending on existing travel bubbles or vaccination rates. The branch in Victoria, Australia, kicked off 2021 by having a face-to-face event every month; the Western Australia branch ran an event in February celebrating wines from the region paired with locally sourced fine seafood; the Kuala Lumpur branch held its Annual General Meeting recently (7 April) and welcomed Brian McIntyre as its new President; Singapore held its annual Lunar New Year dinner in February, which in line with local social distancing rules, was limited to groups of 8 and spread over several days.
The Taiwan branch continues to keep the IWFS flag flying high by being extremely active with their events. However, at the time of writing, some branches have reverted to online events. Our friends in Manila and India are in lockdown. Members of branches in Japan are unable to meet physically. Although Bombay members are unable to meet physically they have run a successful online tasting with the wines of Chateau Musar.
With their AGM and festival scheduled for December in Singapore hopefully vaccinations will be more widespread and travel bubbles less limiting and the APZ will be able to welcome members around the globe.
EUROPE AFRICA
Virtual events involving multiple branches after lockdown?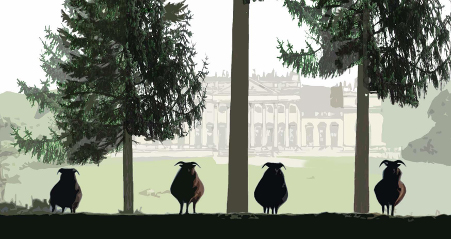 EAZ are examining the possibility of continuing with virtual events even when lockdown restrictions allow us to have face-to-face events – at the same time still working with some of the top chefs and wine merchants.
At the end of March, a fine food and wine online dining event, involving 40 members from no less than 5 branches across the North of England, took place sourcing food from The Lascelles family owned Harewood Estate which surrounds Harewood House, once the home of Princess Mary, daughter of King George V and aunt of the Queen. Food was delivered by the Harewood Food and Drink project - a collaborative and exciting project working with produce sourced from the historic Harewood Estate, built in 1700s, blending their age-old Yorkshire roots with some vibrant new school thinking. Five delicious wines were sourced from The Wine Society who have been successfully championing the joy of good wine since 1874. The menu was created by the Estate's Executive Chef, Josh Whitehead, and thus the combination of historic roots and modern technology allowed such a high profile and collaborative online dining event to be organised across so many branches.
The delivery of food and wine was successfully executed. For most participants the wines were decanted into 250ml bottles and delivered by willing volunteers in each branch.
You might think 40 people on a Zoom call would be too many, however using the "Rooms" facility and changing the room participants for each course enabled conversation to flow.
The event was set up to see whether a virtual event involving more than one branch would be a way to widen interaction between members, and even attract new members, when current travel and meeting restrictions are lifted. Physical inter-branch events usually involve travel and overnight accommodation which in many ways limits the opportunities for such events. The EAZ Committee is also aware that some members no longer feel able to attend branch events or simply live too far away from the venue. There may also be opportunities for independent members to become more involved.
The event in the North of England was most enjoyable for those members who participated, and the administration and logistics worked well, though lessons learnt are still being analysed. Thanks are due to those who organised the event, in particular to Tim Gittins who ensured the enjoyable menu arrived, to Ron Barker for his wine recommendations, to Sue Timme for managing the intricacies of Zoom and allocating us all to various "rooms", to Malcom Simm for artwork, to Claire McLean for photography and to Tim Hodges who ensured it all came together.
"Online dining and tasting events, particularly in bringing members from different branches together, may become a feature of EAZ's future offering to our members extending the opportunities for members. It is a win-win for us all." commented John Nicholas, EAZ Chair.