Burgundy Immersion weekend
As the year 2018 was drawing to a close, IWFS Bombay put together one of its finest events over the weekend of 8th and 9th December.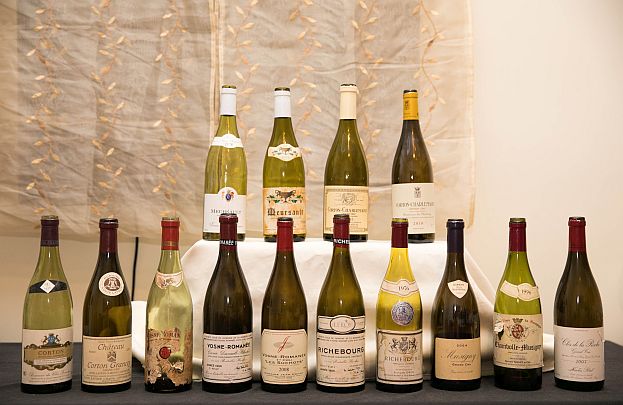 There were 30 wines over the two evenings, representing a journey along the N74. The flights covered all the important crannies of this region: Chablis, Montrachet, Pommard, Clos de Vougeot, Bonnes Mares, Grands Echezeaux, Chambertin, Meursault, Corton, Nuit St. Georges Clos de la Roche, Corton Charlemagne, Musigny- Chambolle Musigny, Vosne Romanee and Richebourg among others.
Some flights compared two or three producers from the same appellation, and even the same vineyard. Some did contrast different years of the wine from the same vineyard and producer. And some again allowed one to consider wines which varied from INR 7,600 to INR 4,41,000 a bottle. The oldest from 1975 and the youngest from 2010.
Most of the wines are so rare that they are impossible to find today. Three of them were from DRC and the list included Armand Rousseau's Chambertin 1990 of which there are only a very few bottles left. The producers included DRC, Armand Rousseau, Potinet-Ampeau, Coche-Dury, Jadot, Martray, Nicolas Potel, Raphet, Vougeraie, FrantinBichot, Faiveley, Guy de Blanc, Grivot, Gros, Fevre, Remoissenet, Comte Armand, Vogue, Drouhin, and Jacques Prieur.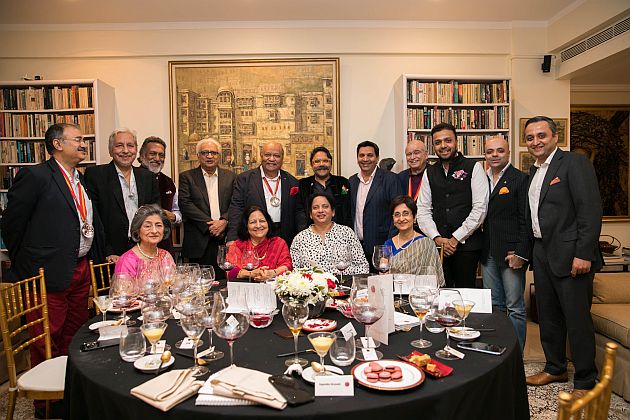 The venue was the lovely home of Shyama & Nihal Kaviratne and was an intimate tight knit gathering of 12.