Events
« Jul
Sep »
Su
Mo
Tu
We
Th
Fr
Sa
1
2
3
4
5
6
7
8
9
10
11
12
13
14
15
16
17
18
19
20
21
22
23
24
25
26
27
28
29
30
31
List events by year:
WA Branch News Sept 2021
Over the quarter, the Western Australian Branch has been fortunate to be able to hold several events. Our safe Covid19 situation allows us to be living an almost normal life within the State and therefore very much able to be active.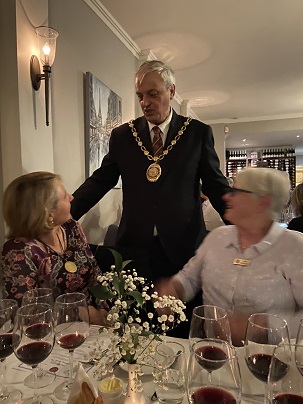 In July we held a Bastille Day event at one of WA's renown restaurants; Chez Pierre. This was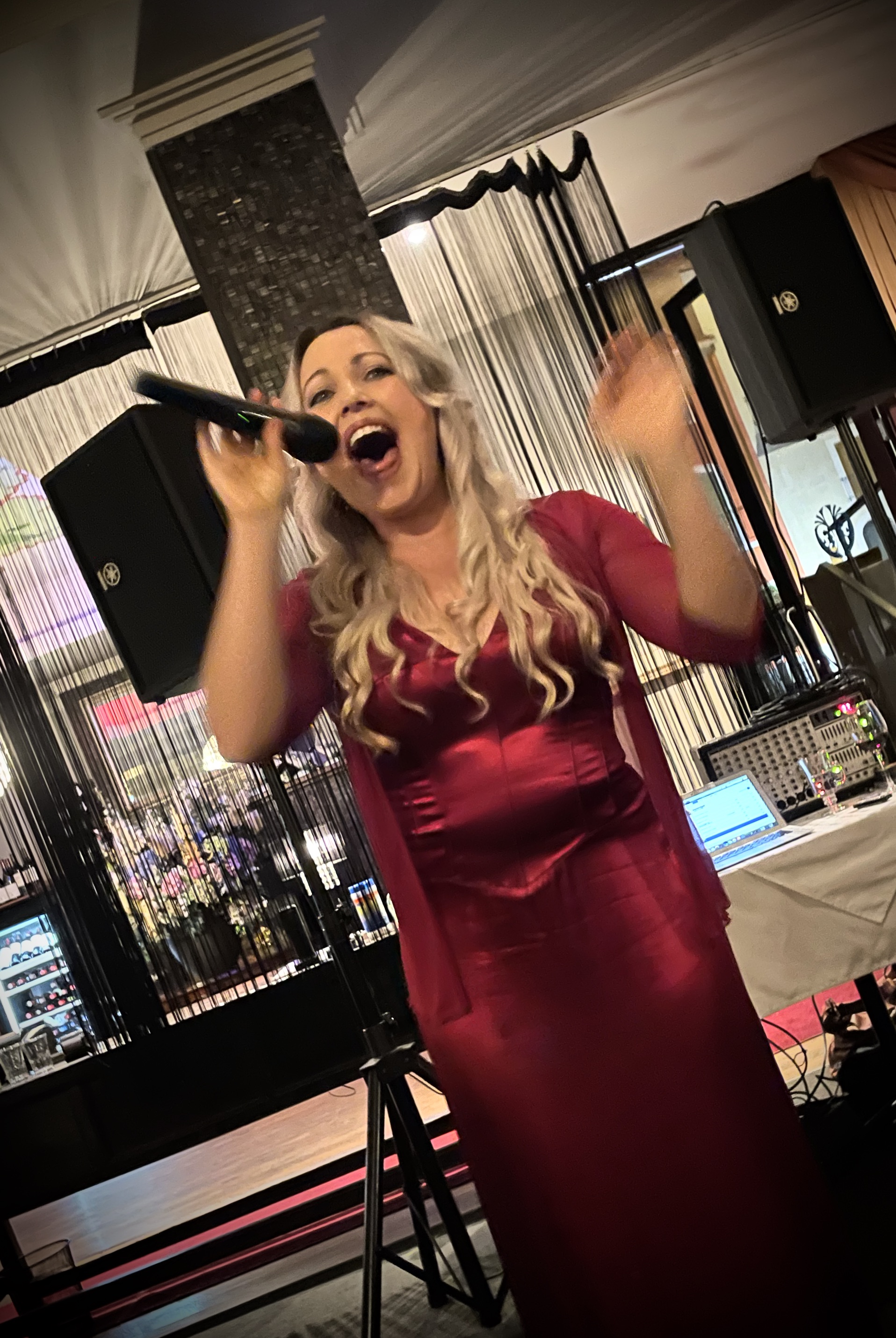 co-hosted by Howard Park wines along with their linked Marchand & Burch wines. Almost 70 me
mbers and guests enjoyed a gala evening of fine food, wine and entertainment. It also included the induction of several new members and the recognition of 10 years membership by another two of our long serving members.
In August, we hosted a dinner at the renown fine dining vegan restaurant, Ten Acre Block.
This restaurant is part of the Pan Pacific Hotel in Perth and under the leadership
of GM Rob Weeden and their talented Executive Consultant Chef; Alejandro Saravia, they have created a wonderful experience for their guests and Perth diners. They have established a rooftop garden complete with bee hives, th
at provides a great majority of their produce for the restaurant. All is local WA sourced.
The list of accolades recently awarded to Pan Pacific best tells the story and their success:
2021 Australian Hotels Association (AHA) WA Chef of the Year – Gianni Moretti Head Chef Ten Acre Block
2021 AHA WA Executive Management Team of the Year Pan Pacific Perth
2021 Restaurant & Catering Australia (RCA) WA Restaurant of the Year
2021 RCA WA Restaurateur of the Year – Alejandro Saravia, Executive Consultant Chef Pan Pacific Perth.
The evening was matched with biodynamic wines from Cullen Wines in Wilyabrup, Margaret River. We were indeed honoured to have in attendance the winemaker, driving force and creator of these unique wines; Vanya Cullen.
Vanya has recently been awarded the inaugural James Halliday Viticulturalist of the Year Award 2021.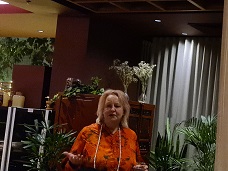 Vanya's insights into the world of biodynamics and the special history of her family and the winery, were greatly appreciated and highly educational.
Menu
Arrival: Cucumber Martini
2021 Cullen 'Rose Moon' Petillant Naturel. Wilyabrup
Starter
Chinese radish cake puffed barely, black garlic
Roasted onion, golden beetroot tartare, sea parsley
2018 Cullen 'Dancing with the Sun' Semillon, Sauvignon Blanc, Verdelho. Wilyabrup.

Next
Poached Beta spud strings, creamy roasted chestnut sauce
Jackfruit, avocado & palm heart salad
2020 Cullen Amber Sauvignon Blanc, Semillon. Willyabrup.
A Little More
Charred king oyster mushroom skewers, mole poblano, garlic textures
Globe artichokes, roasted Jerusalem artichokes, caramelized artichoke puree
2018 Cullen 'Red Moon' Malbec, Petit Verdot. Wilyabrup
Museum wines:
Pre Biodynamic: 2005 Cabernet Sauvignon. Magnum Wilyabrup Biodynamic: 2009 Cabernet Sauvignon. Magnum. Wilyabrup
To Finish
Acai panna cotta, fermented berries & fresh feijoas
2020 Cullen Late Harvest Chenin Blanc. Wilyabrup.
---
No August 2022 events found.