Valencia Great Weekend and AGM
Friday, 4 October to Sunday, 6 October 2019
This weekend has been organised by one of the most recently formed branches in the Europe Africa Zone. The event will incorporate a Members' Forum and the Annual General Meeting of IWFS Europe Africa Ltd. following the success of the Forum/AGM format held in Bristol in 2018.
Outline of Activities
The event will start at 6.00pm on Friday evening with a reception and dinner at Insomnia, one of the most emblematic buildings in the Valencia Marina. Dinner will be prepared for us by the 3 star Michelin chef Quique Dacosta.
On Saturday morning, there will be a guided visit to Valencia's Central Market in the Old Town, followed by a visit to a local winery, Bodegas Nodus, where we will experience traditional valencian meats and tapas paired with regional wines from this representative vineyard.
https://www.bodegasnodus.es/?lang=en. The owner is Adolfo de las Heras https://www.bodegasnodus.es/la-bodega-4/family-history/?lang=en. From the late nineties until 2006, he meticulously and expertly shaped the estate and the winery to his vision: The use of modern methods and producing limited numbers of the top quality wine he proudly markets today.
On Saturday evening, a tasting menu together with a selection of prize-winning wines will be presented to you, prepared by 2 Michelin Star Chef, Ricard Camarena at a private event in the Mercado de Colon.
On Sunday morning, the formalities of the Members' Forum and Annual General Meeting will take place. Members will have an opportunity to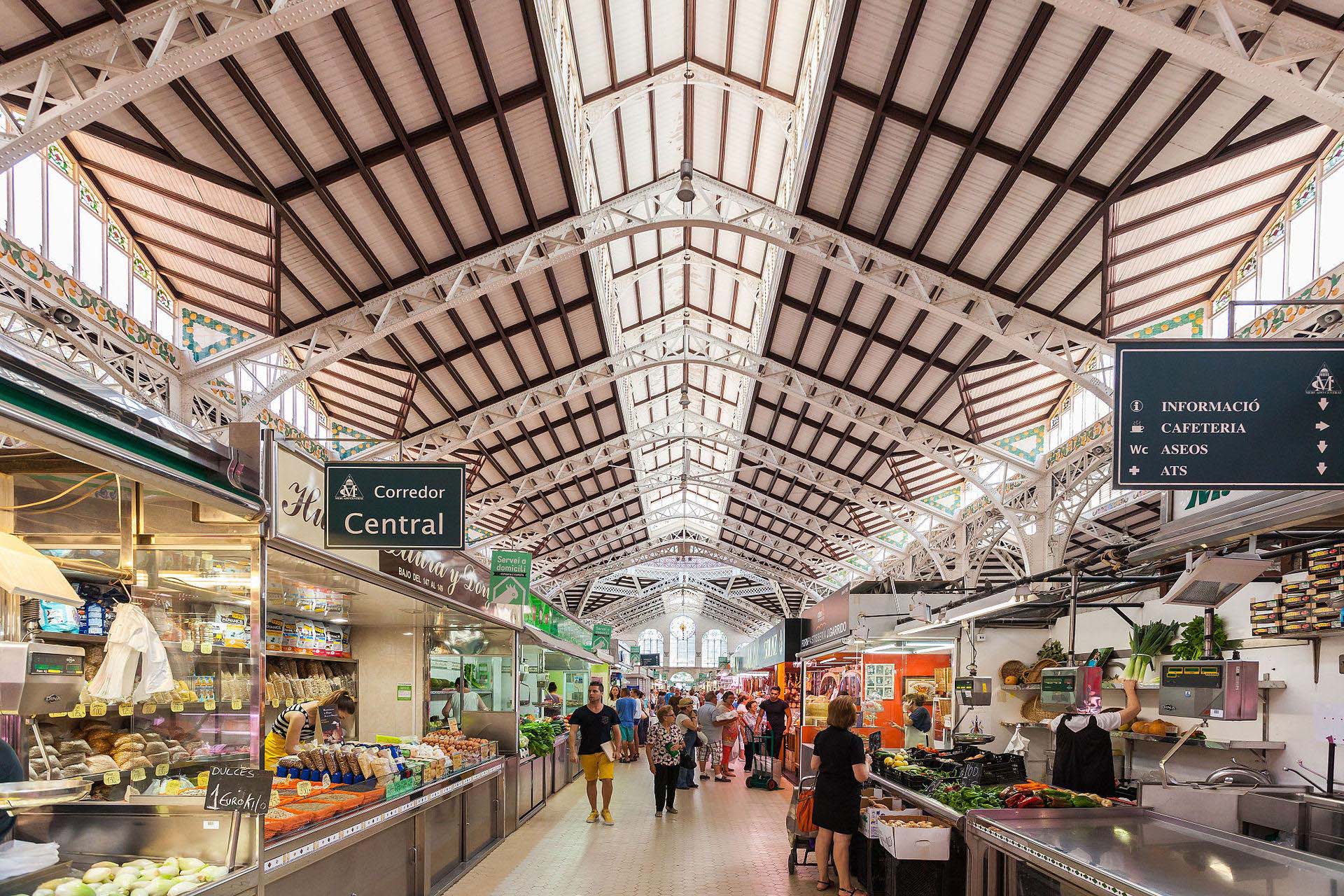 help develop the Society, and in particular EAZ, through discussion and interaction with members of EAZ's Executive Committee. At 12.30pm, we will depart from the hotel and be taken on a boat tour around the rice fields followed by a traditional Valencian Paella for lunch. The event will end at about 5.30pm and we will get back to the hotel around 6.00pm. Please take this into account when booking return flights, if you are thinking of travelling back on Sunday evening..
For those staying on Sunday evening, restaurants will be suggested and tables booked as required, but any cost is not included in the weekend event cost.
The cost for the weekend excluding hotel accommodation and flights will be €400 (euros) for members and €440 (euros) for non-members. Payment must be made in full on booking.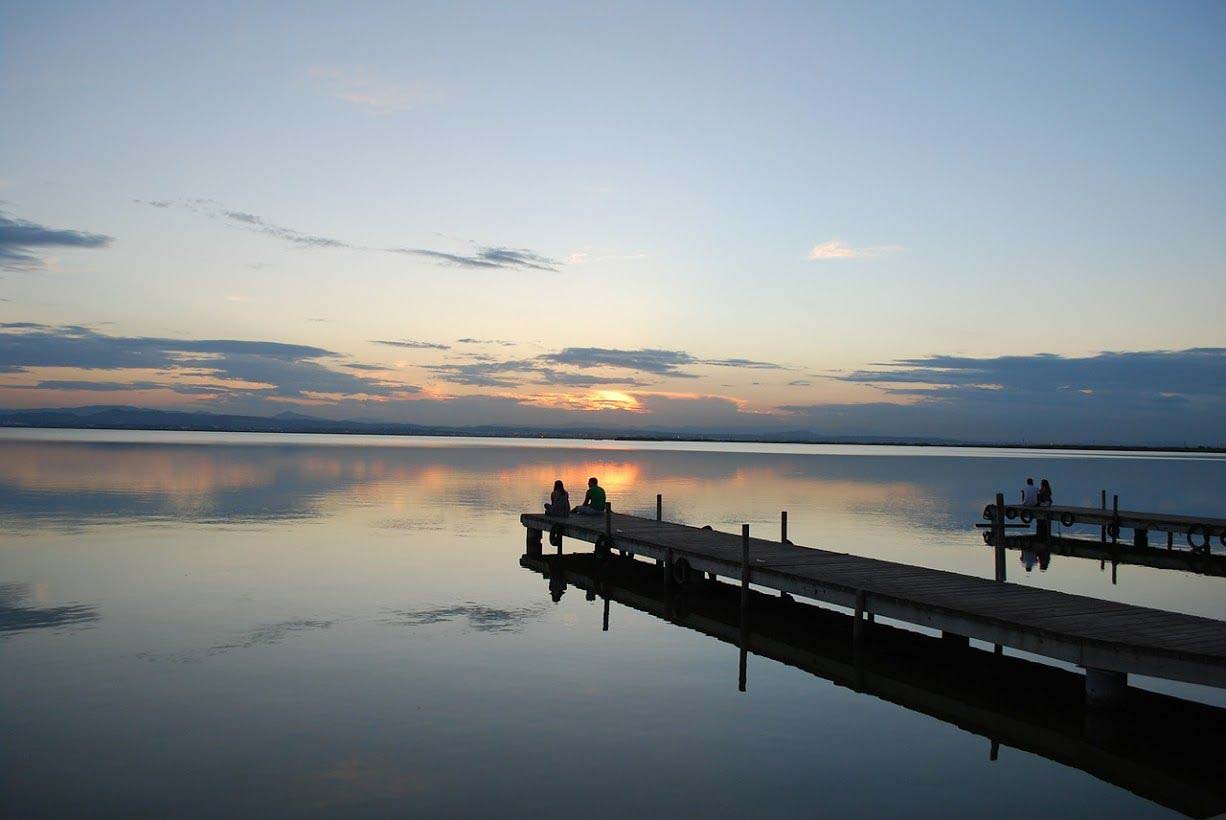 The weekend will be based at the SH Valencia Palace (https://www.hotel-valencia-palace.com/en/ ). You may arrange to stay elsewhere but be sure that you can easily access the SH Valencia Palace as all transport and walks will start from there. Room rates, including breakfast, for a double room (single or double occupancy) are either €125 (euros) or €135 (euros). You will need to contact the hotel directly by email (grupos@sh-hoteles.com), referring to IWFS Valencia Great Weekend or by telephone (+34 96 091 1900). Our contact in the hotel for reservations is Laura Rodriguez.
There are budget airline flights to Valencia from many airports in both UK and European continental airports. Valencia airport is 8 kilometers (5 miles) from the City centre. There is train service from the airport.
Payment and Cancellation Policy
Acceptance of registration will be on receipt of payment and as there are limited spaces, acceptance will be based on the date and time of receipt of payment. Unfortunately we are now fully booked, so please send an email to John Nicholas (johnsnicholas@aol.com) to join the waiting list.
Cooling-off period: Registrants have a cooling-off period of 14 days from the date of their booking during which they can cancel their reservation and receive a full refund.
Cancellation
Any subsequent cancellations to be sent by email to johnsnicholas@aol.com .
Up to 31st May 2019, a refund of 60% i.e. €240 euros (non-members €264 euros).
From 1st Jun to 31st August 2019 a refund of 40% i.e. €160 euros. (non-members €175 euros).
After 31st August 2019, there will be no refunds.
Cancellation and Medical Insurance
All those who register for the festival are strongly advised to take out travel insurance which covers cancellation (to apply from the date of the end of the cooling-off period) as well as medical insurance, particularly as EU health cover through the EHIC card may change post-Brexit.