IWFS Promotional Initiatives
Catering Colleges Competition
The IWFS Northern Team hosted their second College Competition Awards at Bolton College on Friday 12th May.
The theme for the aspiring chefs this year was vegetarian and vegan dishes. The participating colleges were Middlesbrough, Scarborough, Leeds, Warrington and Vale Royal, and Trafford.
This year the event was sponsored by The Vegetarian Society Cookery School, Saga Cruises and Amato Foods.
Heats of the competition took place throughout February and March, with the winners invited to a Final in April at Warrington and Vale Royal College. This was judged by a team led by Paul Heathcote MBE and included John McCerey, an Executive Chef from Saga Cruises; Sam Linford-Platt, Head of the Vegetarian Society Cookery School and her team; together with Anne Plaskett, a Trustee of the Vegetarian Society. Thanks go to Paul Ratcliffe and his team for hosting the final.
Compere for the Awards Lunch was Chef Consultant and TV personality Stephanie Moon.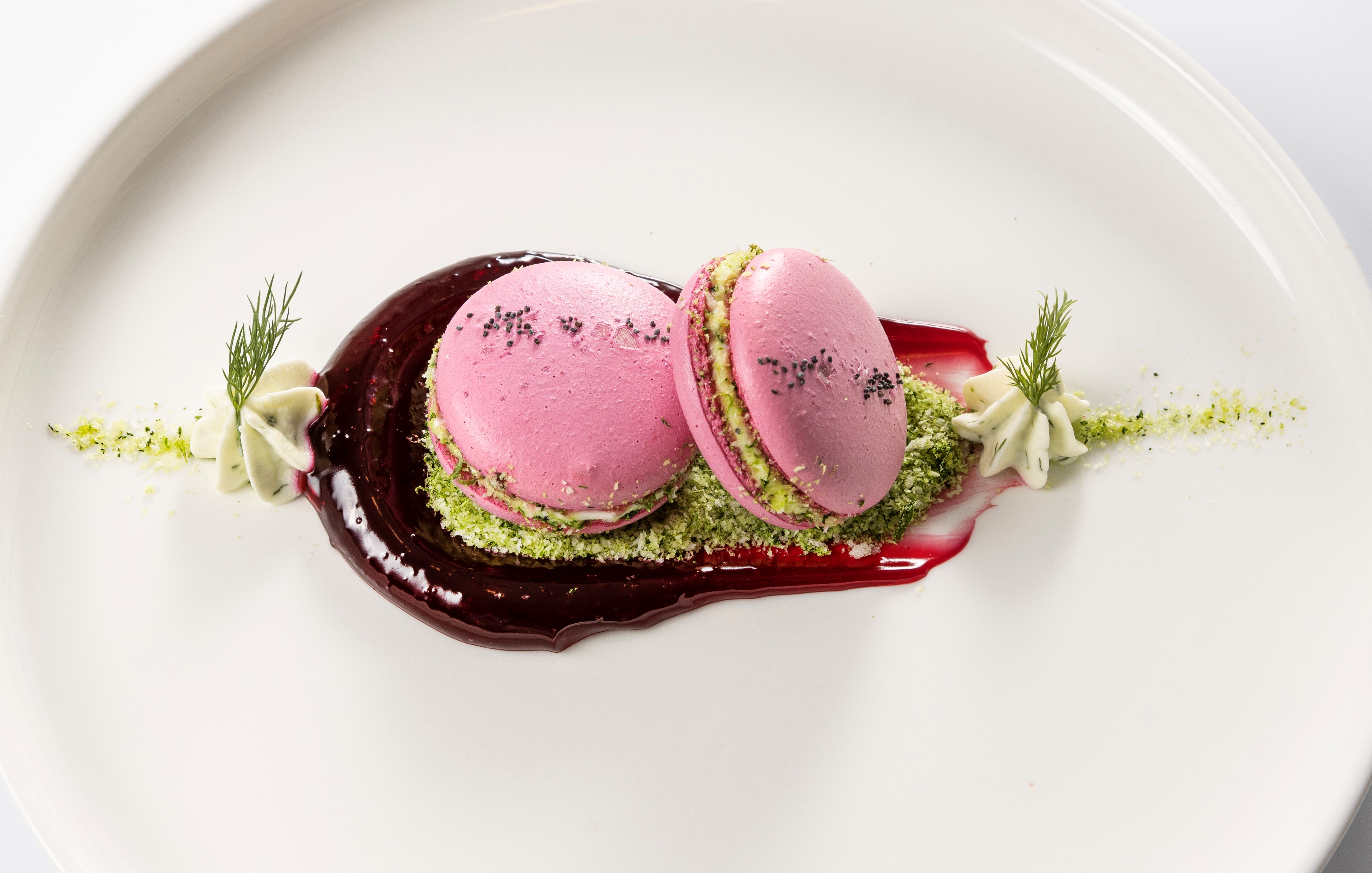 The successful participants were:
1st Sabah Shah from Leeds City College, for her dish of Beetroot and Goat's Cheese Macarons
2nd Caitlin Clarke from Warrington and Vale Royal College for her dish of Rhubarb Tart
3rd Ethan Dowson from Scarborough TEC, for his dish of Tofu Katsu Curry
The judges also awards a Special Commendation to Ajay Loftus from Trafford College for his dish of Tofu Curry.
The awards were presented at Bolton College, where Bill Webster and his excellent team headed by Jodie Cooke and Wendy Bissett were superb hosts and provided canapes followed by a three-course vegetarian/vegan lunch, with an inspired pairing wines chosen by Ron Barker.
The Menu
Starter
Goat's Cheese Spheres served with an accompaniment of beetroot.
Haricot Bean & White Truffle Soup
Main
Mushroom Arancini served with a rich Italian inspired Tomato Sauce
Potato and Leek Galette, with Pistachio Crust served with White Truffle Oil
Dessert
White Chocolate Mousse with Raspberry Compote and Shortbread Biscuit.
Chocolate Silk Pie with Fresh Strawberries & Strawberry Coulis
The Wines
Aperitif: Medien Organic Rose Cava NV
Starter: Sierra Oriental Reserve Sauvignon Blanc 2021, Uruguay
Main: Domaine Saint-Lannes Les Peyrades 2021, Cotes de Gascogne, France
Dessert Wine: Quinta da Bacalhoa de Setubal
Everyone was fulsome in their praise of the event, the venue, the food and the wines. The Northern Team wish to continue with the support for the catering colleges and are already considering the theme for 2024.
Angela Britland 17 May 2023