EAZ Piedmont Festival
Monday 2nd to Saturday 7th May 2022
Please note the new dates for this event. A revised programme will be published in the autumn.
Any region that showcases vineyards on sun-drenched Mediterranean slopes surrounding medieval hill towns is a magical place. But imagine if such a place also offers the following: the wine of kings and the king of wines, the undisputedly best white truffles in the world, the birthplace of the global Slow Food movement, a University of Gastronomical Sciences, one of the best cheese shops in Italy, and a Michelin-starred restaurant in a magnificent 11th century castle. That place would be a mecca for any food and wine lover. That place is the Langhe region of Piedmont in Italy - with Barolo, Barbaresco, Alba and Bra as its highlights.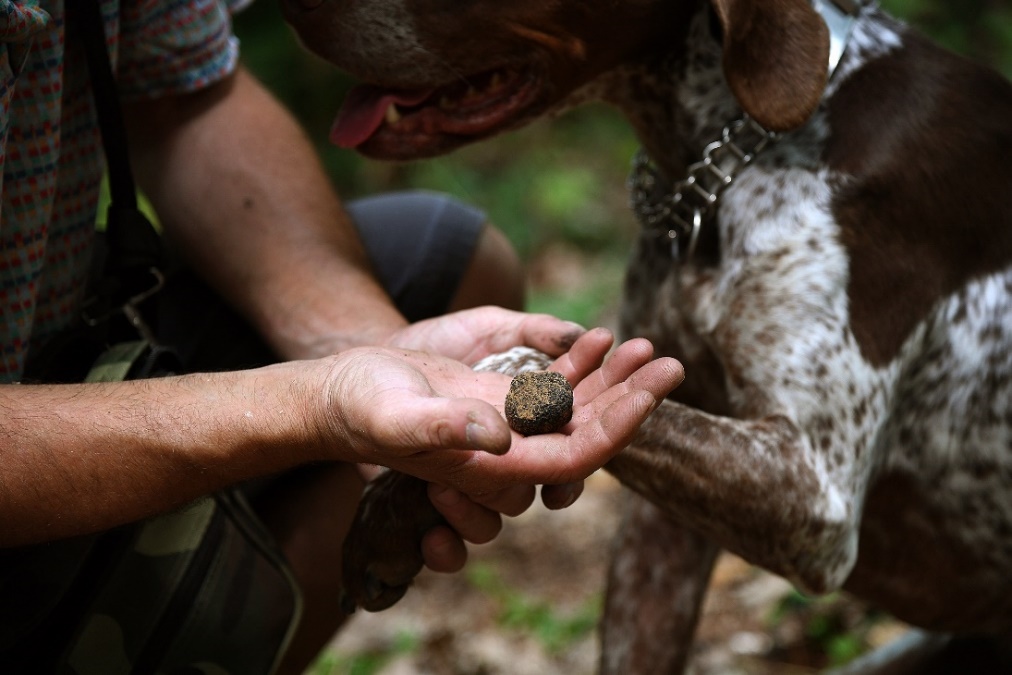 We will be based at the Fontanafredda complex in Serralunga d'Alba in the Barolo wine region, a ten minute drive in the countryside outside the town of Alba. Alba itself is only a 1.5 hour drive from Turin airport and a 2 hour drive from airports in Milan and Genoa. The Fontanafredda complex was founded by royalty - the son of the first king of Italy (Vittorio Emanuele II) in the mid 1800s. It now comprises a renowned winery, a Michelin-star restaurant and a luxury boutique hotel. It is owned by Oscar Farinetti, the founder of Eataly - the famous international chain of specialty food stores.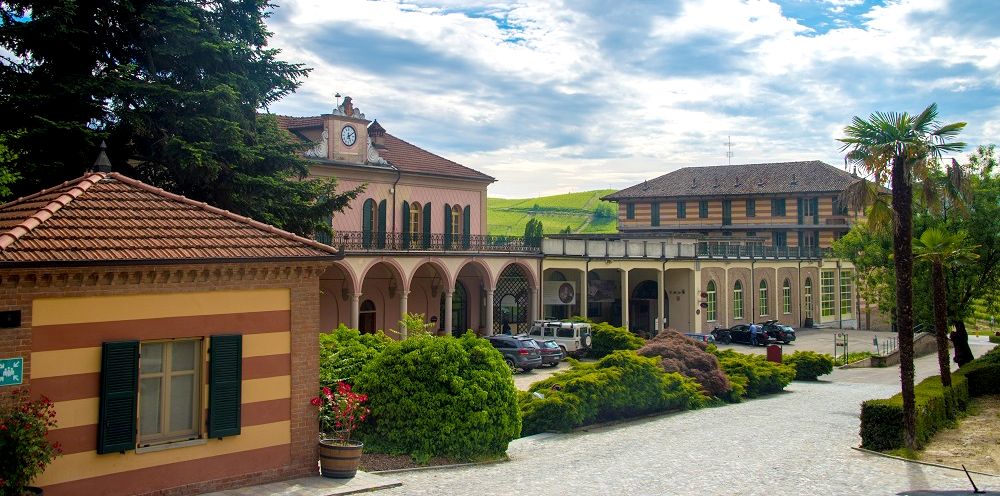 The event is limited to a maximum of forty participants. Transport will be provided by mini-coaches throughout the tour. Given the smaller winery facilities that are typical of this agrarian area, some visits will be split into two groups. Most will be scheduled consecutively, but all within the same day. We regret that many of the venues that we are visiting are not suitable for persons with reduced mobility.
The cost of the festival programme will be 1,175 euros per person or GBP 1,050. Hotel accommodation must be booked directly by each participant. Details of reservation, payment and cancellation terms are given below.
PROGRAMME
Monday 5th July. Arrive in the evening for an informal dinner at Osteria Disguido, located in the host hotel (Le Case Dei Conti Mirafiore).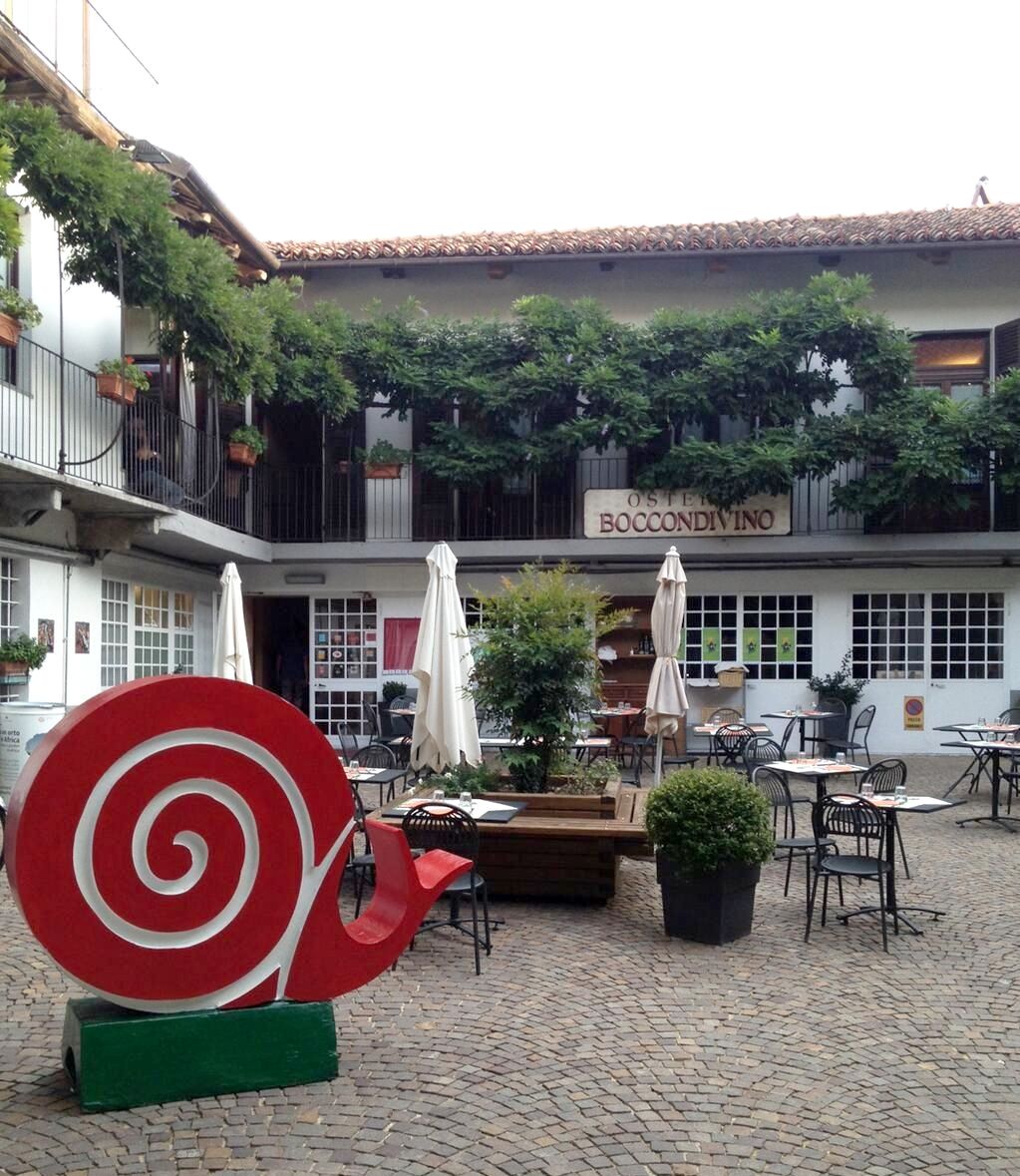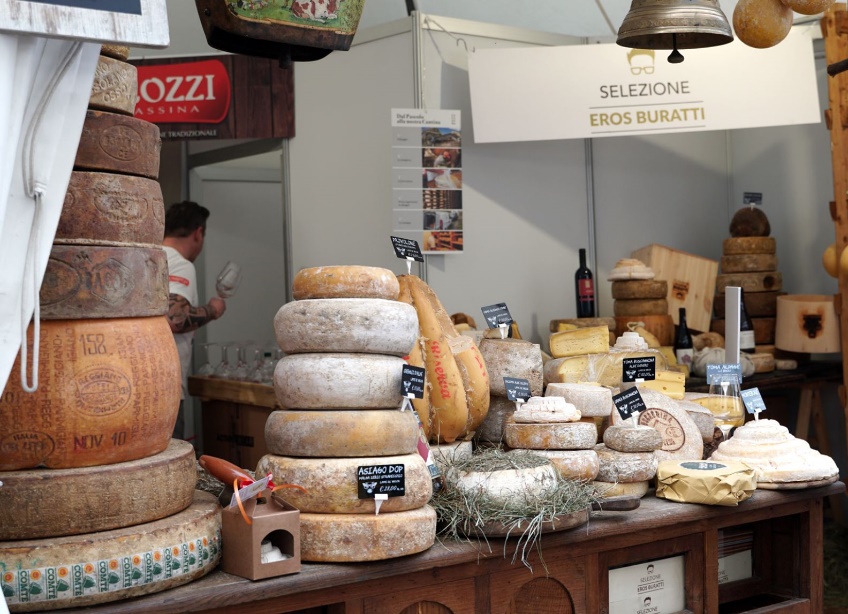 Tuesday 6th July. Pilgrimage to the global home of the Slow Food movement, in Bra. Morning visit and cheese tasting at Giolito Formaggi – one of Italy's finest cheese shops. Lunch at the world-famous Osteria del Boccondivino. Afternoon lecture on Langhe wines at the Banca del Vino at the University of Gastronomical Sciences. Back to the hotel for a winery tour of Fontanafredda. Dinner overlooking the valley at Bovio, one of the region's favorite restaurants. Wine pairing with the meal and wine making discussion provided by Rocche Costamagna from nearby La Morra.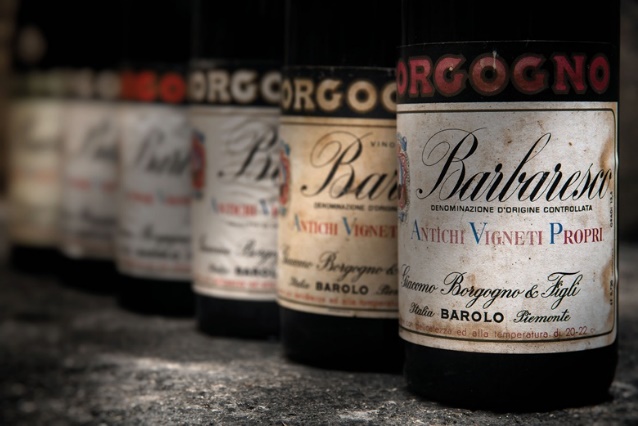 Wednesday 7th July. Tour of the Barolo hill towns. Morning winery visit at Conterno Fantino, in Monforte d'Alba. Lunch and winery tour at the ultra-traditional Castello di Verduno. Afternoon in the village of Barolo, with a visit to the Museum of Wine and a winery tour of Borgogno. Dinner at the hotel at the one Michelin star Guido, housed in the former residence of King Vittorio Emanuele II. Meal paired with Borgogno wines.
Thursday 8th July. Tour of the region east of Alba. Morning tour of UNESCO World Heritage-designated Contratto-La Spinetta cellar, the birthplace of Italian sparkling wine, in Canelli. Lunch and winery tour of Marchesi di Gresy in Barbaresco. Afternoon spent exploring the surrounding villages, including Barbaresco. Dinner at Trattoria Antica Torre in the heart of the village of Barbaresco, accompanied by wines from Produttori del Barbaresco.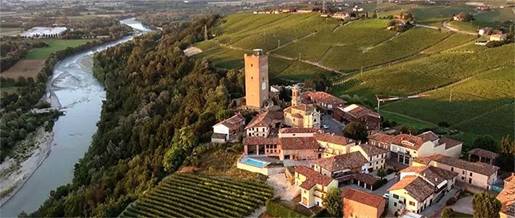 Friday 9th July. A day in Alba, epicentre of the Italian truffle trade. Winery tour of the ancient cellars of Pio Cesare. Lunch paired with Pio Cesare wines at L'inedito Vigin Mudest. Walkabout in downtown Alba, exploring shops, churches and other attractions. Though April is not truffle season, many retailers pay homage throughout the year through their product range to the finest white and black truffles in the world.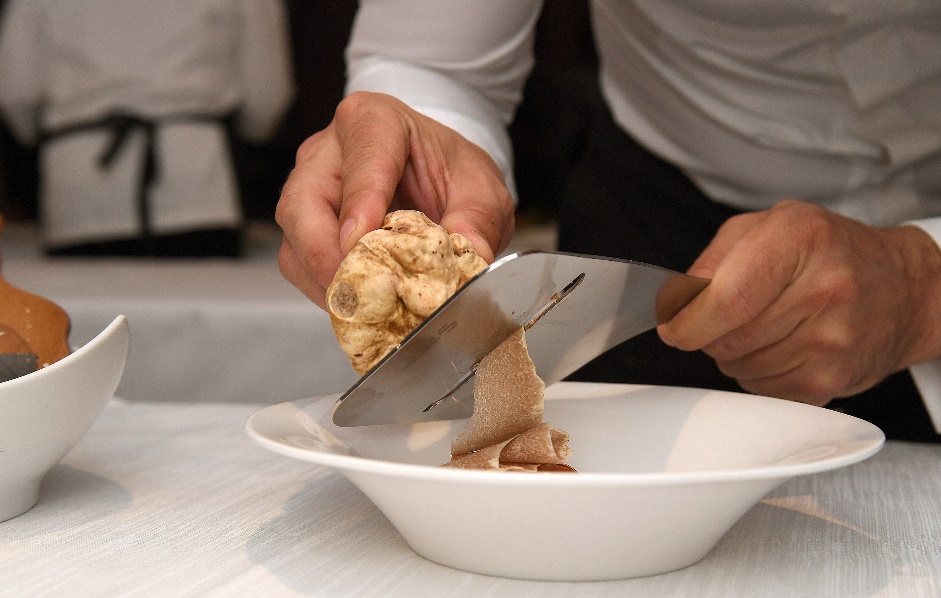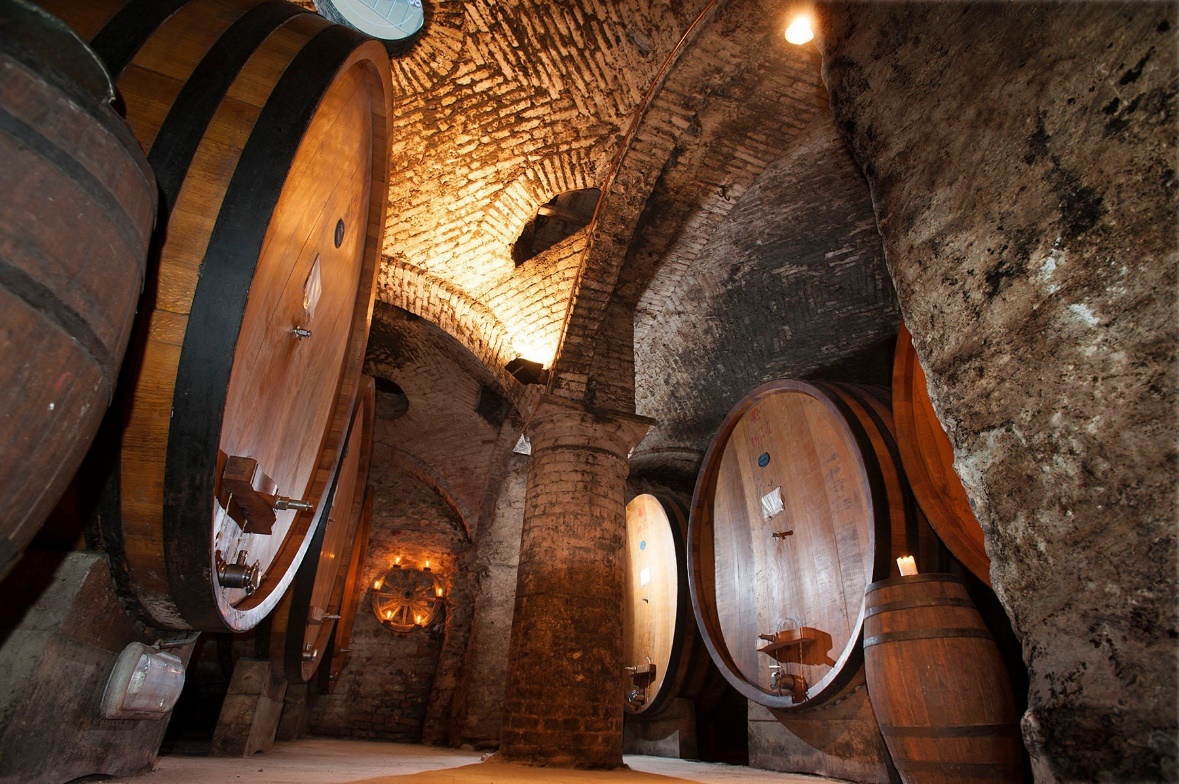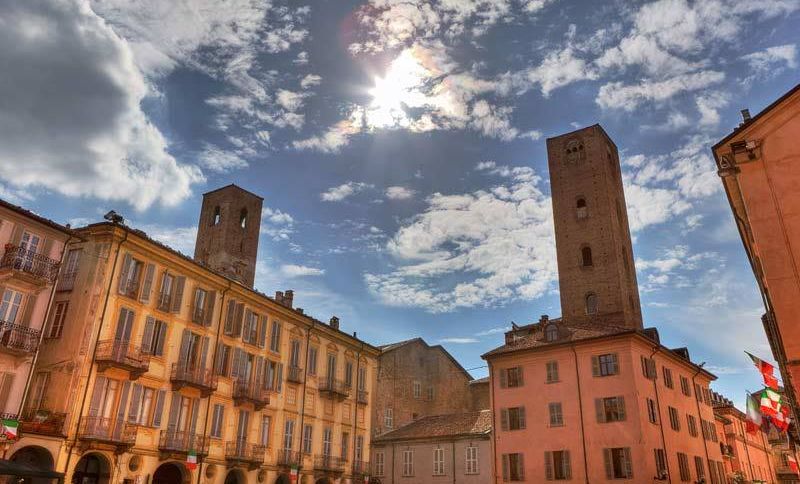 The closing event will be at the magnificent 11th century Castello di Grinzane Cavour. A traditional local flag and music troupe will be on hand to welcome and entertain us. Following a tour of the castle, cocktail reception and dinner will be at Marc Lanteri, the castle's one Michelin star restaurant.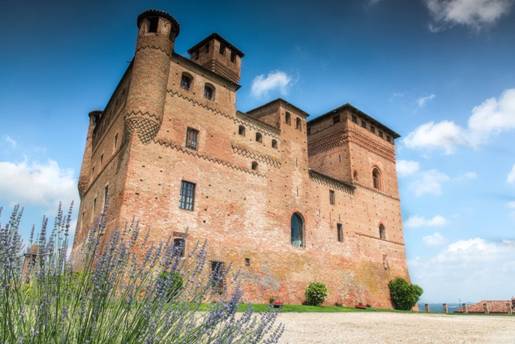 Saturday 10th July. Event ends. You are free to explore the area, or move onward to Milan, Turin or other destinations.
DRESS CODE
This area is very rural and informal so we have decided that there will be no black tie events on this tour. Dinner on the first evening will be informal, an opportunity to relax after your journey. There will be two 'business formal' (jacket and tie) dinners. For the tour itself and the remaining meals the dress code will be casual but no shorts or jeans.
CANCELLATION AND MEDICAL INSURANCE
All those who register for this tour are strongly advised to take out travel insurance which covers cancellation (to apply from the date of the end of the cooling-off period) as well as medical insurance. UK members are reminded that their EHIC card may not be valid after 1st January 2021. Please be aware that participants will need to be able to provide certification of vaccination against Covid 19.
HOTEL
As mentioned above, the Festival will be based at the four-star Le Case Dei Conti Mirafiore in the Fontanafredda complex in Serralunga d'Alba, a ten minute drive from Alba. There are a total of 25 modern, well-appointed rooms set on beautiful and historic grounds. All have been reserved for our Festival. You will need to book your accommodations directly with the hotel, quoting IWFS. Double room rates, including buffet breakfast, are 190 euros (155 euros for single) per night.
You may stay elsewhere if you wish. However, there are no hotels in Alba itself that have the charm and features of this hotel. While there are a few other comparably appointed hotels in the surrounding area, they are located in remote areas only accessible by winding country roads. Pick up for the daily programme of visits will be from the Festival hotel only and transport will depart promptly. Therefore, IWFS strongly advises that you stay at the Fontanafredda complex. They have only just enough rooms to accommodate us, so please be sure to book in good time.
For hotel booking, please contact reception@hotelcasedeiconti.it, quoting promo code IWFS. The hotel has agreed that they will not require a deposit before 31st March 2021, after which their normal cancellation policies will apply.