Black Pudding Winners
Winners of catering students' 'black pudding' battle were announced by Michelin-starred judges on 28th June
"International Wine and Food Society (IWFS) promotes the humble black pudding to gastronomic star ingredient status". Click here to see the results. Click Here to see the final report on the Black Pudding Initiative.
Catering students from 6 northern colleges who took part in the first ever black pudding competition for colleges will next week find out who has won. The winners will be announced at a formal lunch at Bolton College on June 28th and awards will be presented to the top 3 winners from the 12 entrants.
Organised by IWFS Northern branches, and sponsored by The Bury Black Pudding Company, the competition judges include two northern Michelin starred chefs, Andrew Pern (Star at Harome) and Paul Heathcote (Heathcotes, Longridge) together with three other top chefs Stephanie Moon, Aiden Byrne and Eugene McCoy.
The IWFS competition was designed to introduce students to the culinary potential and flexibility of black pudding, elevating it from the breakfast plate to the gourmet dinner table. At heats at the colleges across the north of England this spring, students were asked to create a recipe for a starter or main course using black pudding as the key ingredient.
Colleges taking part have been Blackpool and Fylde, Bolton, Middlesborough, Scarborough, Sheffield and Warrington and Vale Royal.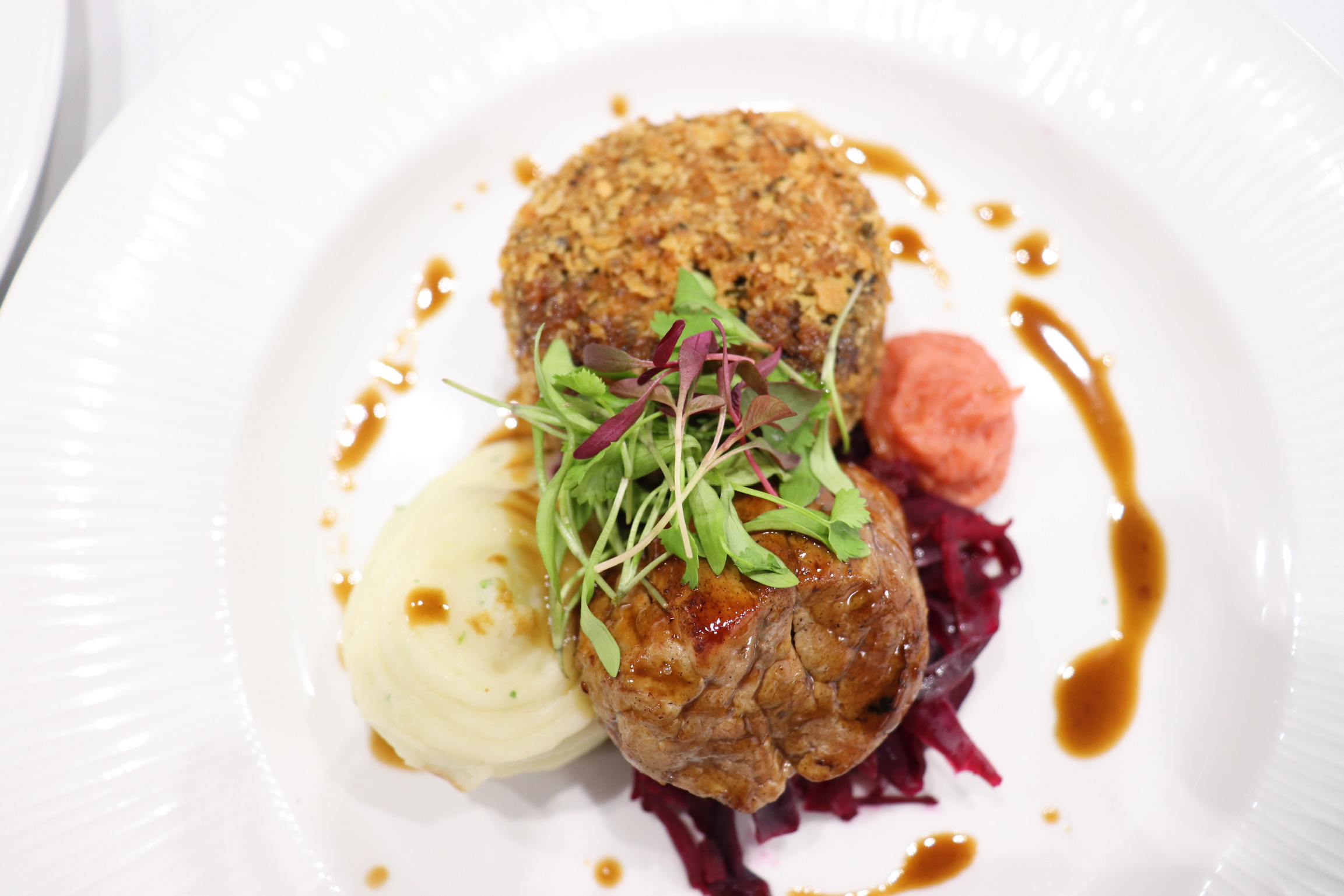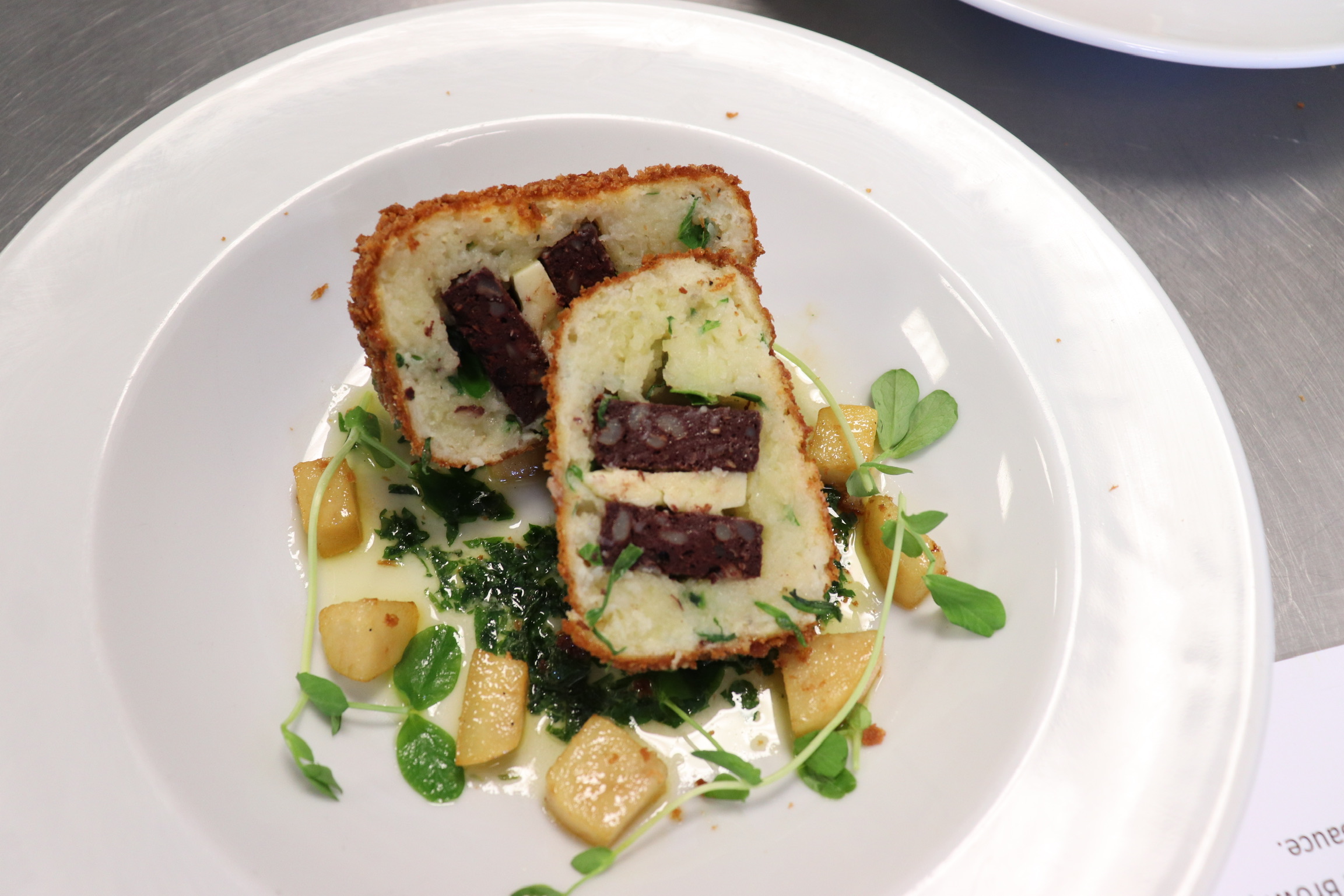 Although not affecting the judges' decision, the public can now choose which finalist they think should win through a 'People's Choice' vote, with the chance to win a £100 voucher for a meal at one of the chef judges' restaurants. All finalists' entries and details of how to vote are on the website www.iwfsblackpudding.co.uk
Chef Andrew Pern is passionate about black pudding. "I have been asked to judge many competitions in the past - pasta ,risotto for example - but this is totally different. Well done."
"It's an amazing ingredient to use, it's made my name. Black pudding and foie gras has been my signature dish at the Michelin starred Star Inn in for 25 years."
"What a brilliant idea to spread the gospel around the students at catering colleges. It's up to us to elevate Black Pudding higher in people's perceptions – there are so many ways it can be utilised, and we need to bring the nay-sayers round to our way of thinking."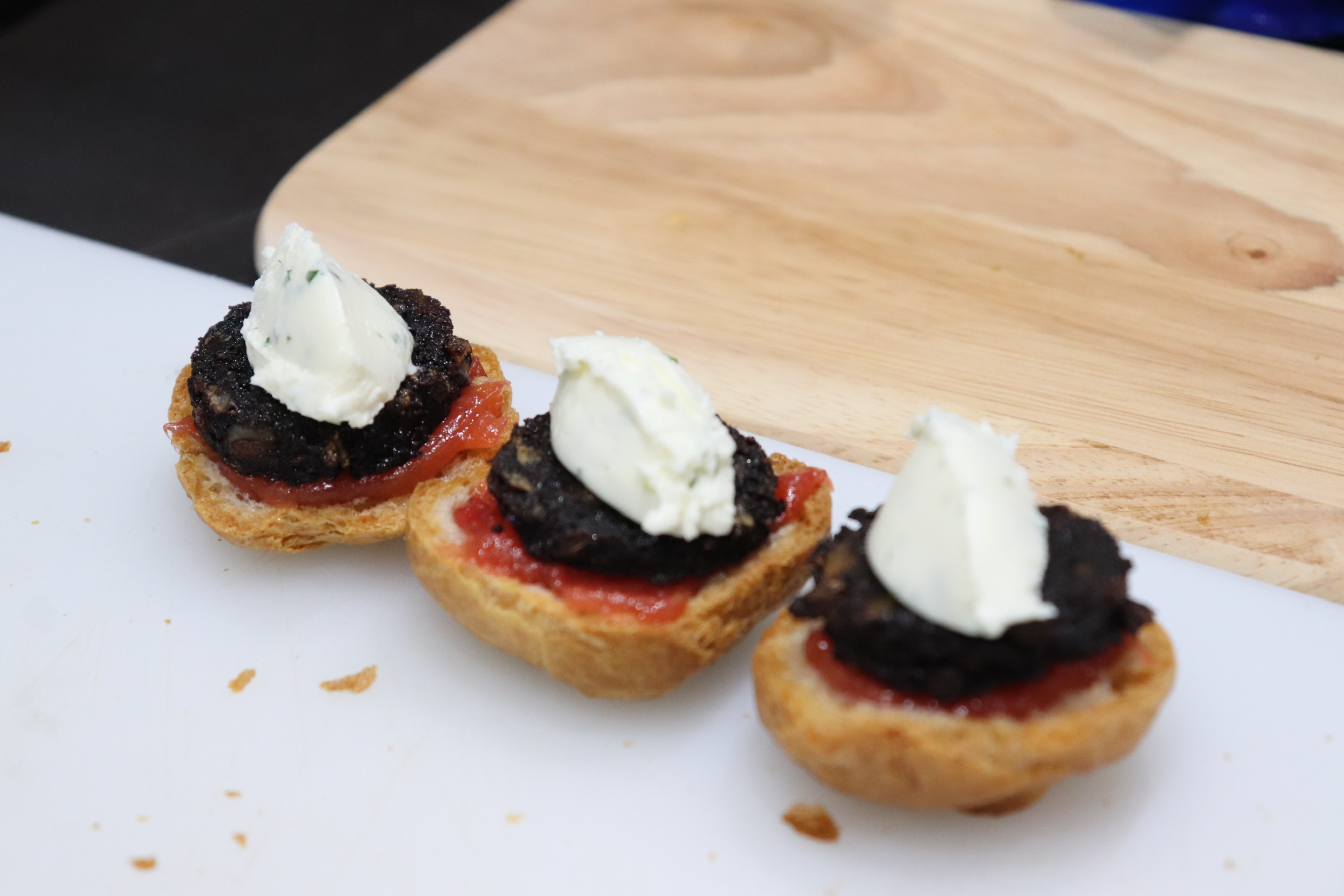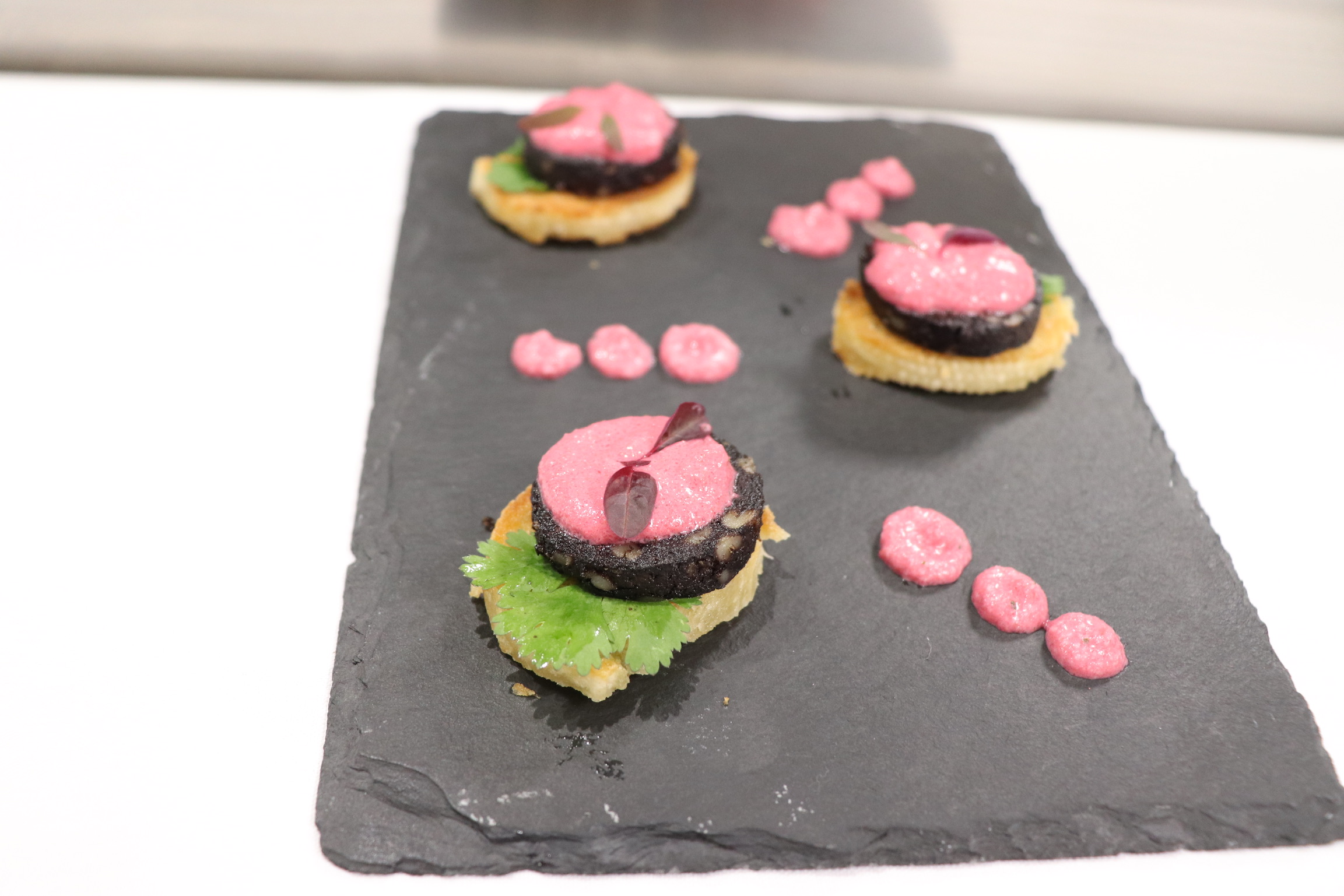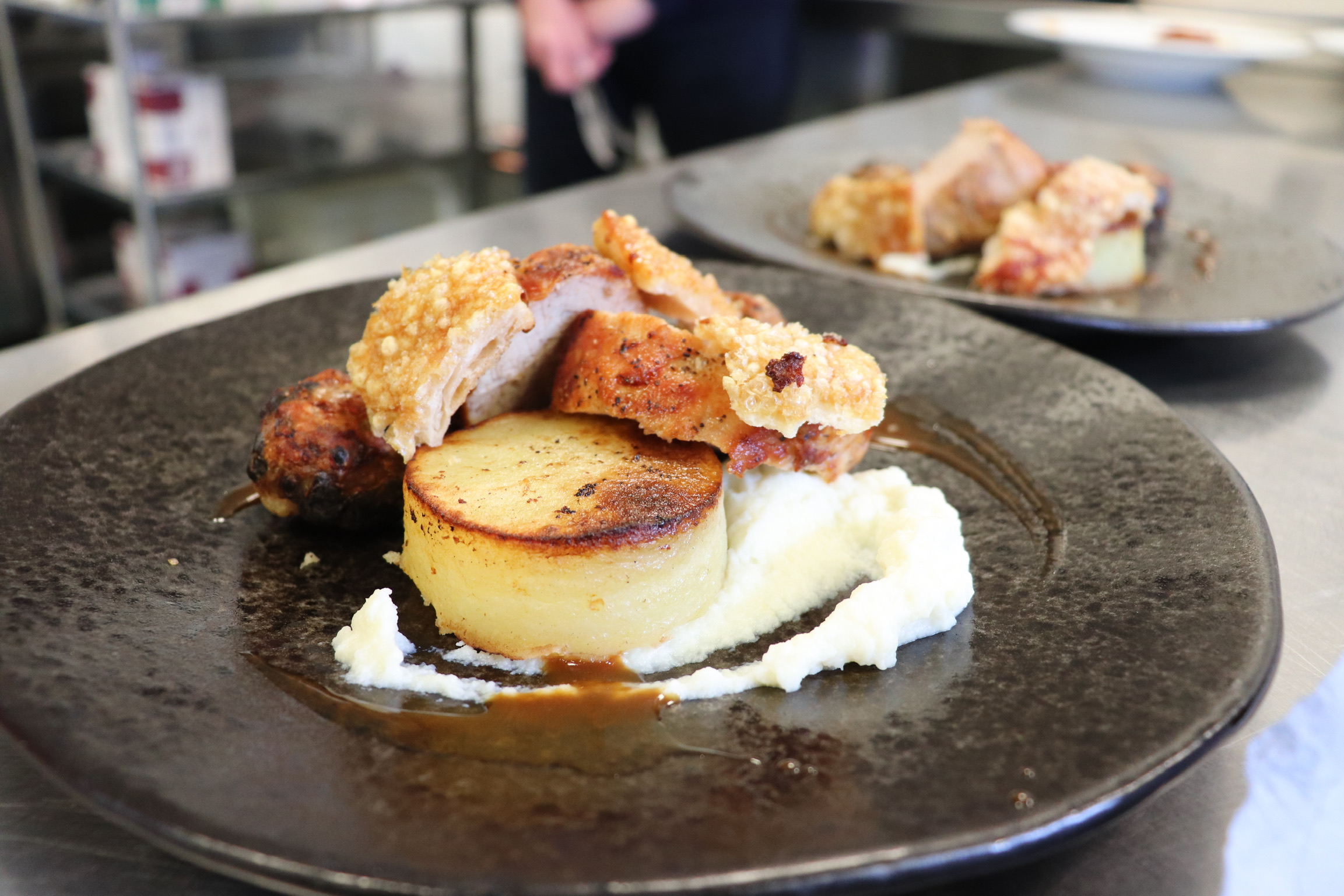 Tim Gittins from the IWFS explains the Society's reasons for introducing the competition. "At the core of the IWFS philosophy is the promotion and celebration of great food and great ideas. We wanted to spotlight an under-recognised part of our national cuisine so we put together a unique collaboration of leading Northern catering colleges, chefs and industry suppliers. Fundamentally, the competition offers a chance to students to work with amazing ingredients and have inspiration and guidance from professionals who share the enjoyment of creating unique food experiences."
Matthew McDermid from Bury Black Pudding says: "Witnessing the students creating these dazzling dishes illustrates just how black pudding can be used as an ingredient. The students are researching and looking at other creative ways that black pudding can be utilised which is impressive."
"Part of our marketing strategy is to educate consumers about black pudding and how versatile it is, to sponsor the competition and network with the students, staff, chefs and IWFS plays a key role to that."
"Congratulations to the students who took part in the final. Good luck and we will see you at the Awards ceremony at Bolton College."
Note to editors
IWFS (iwfs.org)– the oldest worldwide association of wine and food enthusiasts. Founded in 1933 it now has over 6000 members across all continents. The competition is a collaboration between IWFS branches in Northern England – Manchester, Merseyside and mid-Cheshire, Blackpool and Fylde, West Yorkshire.
Contact – Tim Gittins, timgittins@aol.com , 07974 434849
Bury Black Pudding: Bury is the home of black pudding in the UK and The Bury Black Pudding Company offers the very best in traditional, quality black pudding using a gold medal winning recipe that dates back over 100 years.
Whilst we specialise in producing black pudding in our BRC grade AA accredited bespoke factory in Bury, we also make white, chilli, gluten free and vegetarian varieties too, all of which can be purchased from our stall on Bury's World Famous Market. We are considered to be the UK's leading brand in black pudding, producing the healthiest black pudding on the UK market, and our products can be found in many of the UK's supermarkets, butchers, restaurants, hotels and pub chains.
For more information please contact Matthew McDermid on 0161 797 0689 or email m.mcdermid@buryblackpuddings.co.uk