D.O.Emporda Festival
Catalonia, Spain


May 23rd - 27th 2023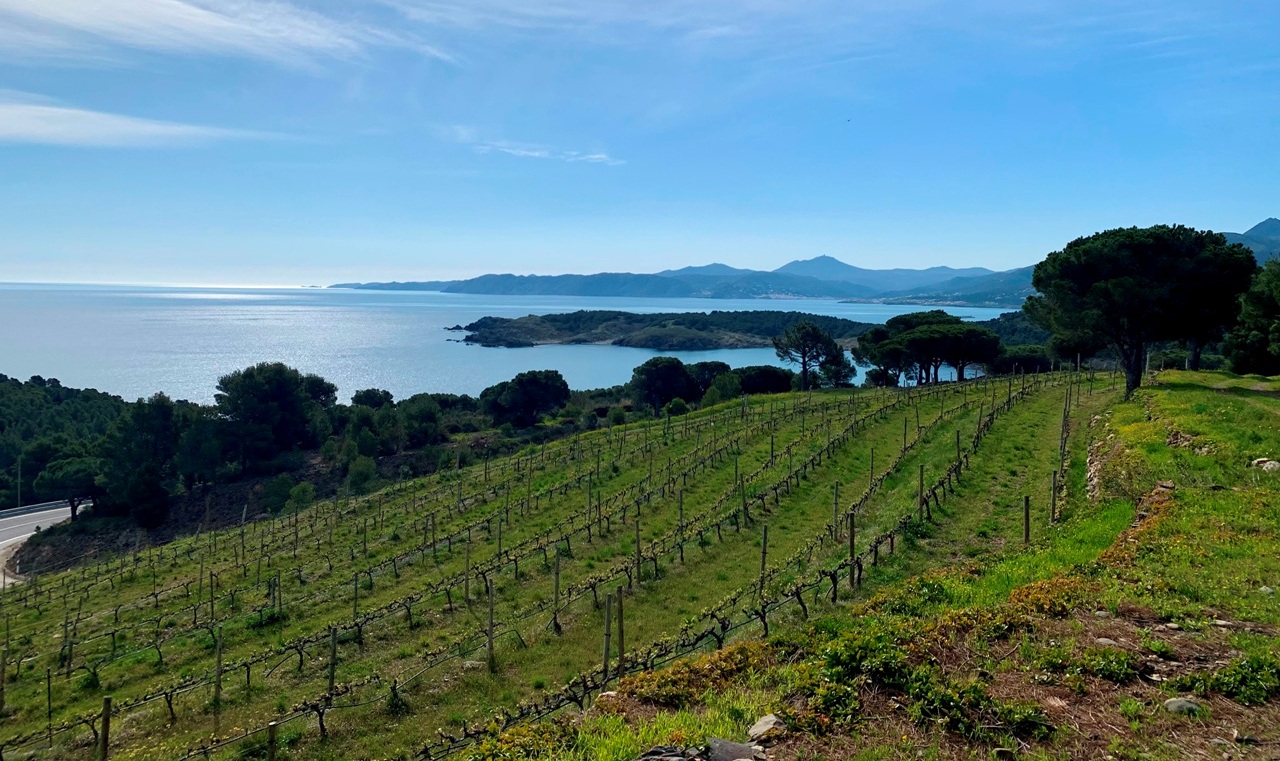 IWFS Europe Africa Ltd invite members from around the world to join an extravagant festival organised by two IWFS Zurich branch members living in Barcelona, Spain to discover the lesser-known region of Spanish wines and foods an hour and a half north of Barcelona: D.O. Empordà. Medieval meets modernist, castles of curiosities, Michelin star dining, award winning wineries, from vineyards caressing the shores of the Mediterranean to inland olive oil orchards, art, music, wine, and food will marry in this journey of a feast for the senses. There will be two private functions in Barcelona and three days and nights discovering the heart of the Empordà region where we will stay at the five-star Perelada Hotel (www.hotelperalada.com/en), a golf and spa resort, with special rates and discounts on spa services available.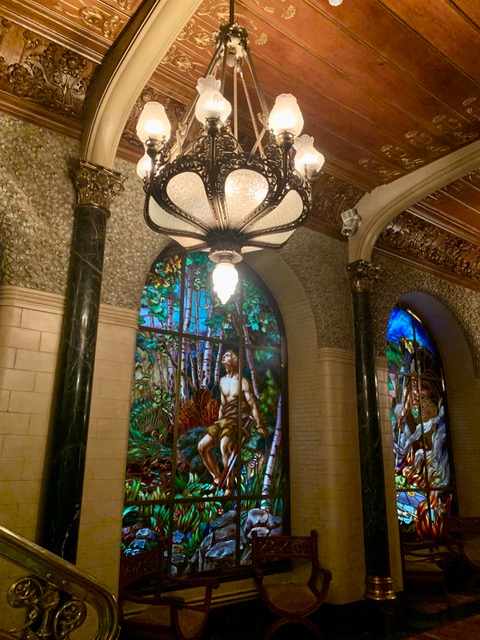 This event includes four dinners comprising three Michelin star dinners - a total of 5 stars, four lunches, all entrance fees for private visits, tours and wine tastings and private coach transport to and from and around the Empordà region. The timetable for the festival allows opportunities to use the golf and/or spa facilities at Perelada.
The charge €1,850 (£1,700) for the festival includes all the events in Barcelona and Perelada and return private coach travel from Barcelona to the Empordà region. Hotel costs in Barcelona and in the Empordà Region are not included in the festival fee. Travel to and from the festival starting and ending in Barcelona is not included.
Bookings for hotels must be made directly with each hotel by those who have registered (see registration details). All participants must stay at the Perelada Golf and Spa resort. In Barcelona, the festival will commence from and finish at The Palace Hotel (www.hotelpalacebarcelona.com/en) where accommodation is available for participants for the two single separate nights, in what is a very busy time in Barcelona with minimum multiple nights required to be booked in many hotels.
This event is organised and hosted by Elina Selin and Wendy Levitt.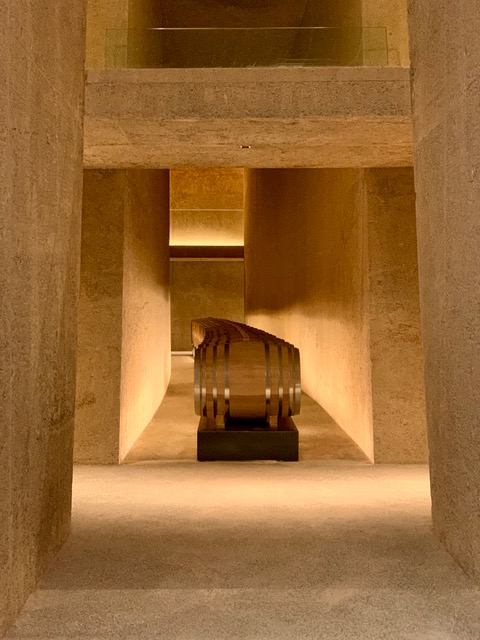 Please click here for booking information or to make a booking.
Programme
Day One, Tuesday May 23rd, 2023: Opening in Barcelona
Registration at the Palace Hotel will be followed by an evening visit and dinner to the private members club, Circulo del Liceo. We will enjoy the pleasures and treasures of this 175-year-old modernist Mecca in the heart of the Ramblas with a short tour, a welcoming concert by Catalan pianist and composer Albert Guinovart, followed by a cava tasting and dinner.
Day Two, Wednesday May 24th, 2023: Empordà Ignites
We depart by private coach in the morning to Hotel Perelada where we will be served a welcome drink and nibbles. Then, we will head off for a private tour of Pritzker prize award winning RCR architects newly designed winery at Bodegas Perelada which will include a wine tasting followed by an executive lunch back at the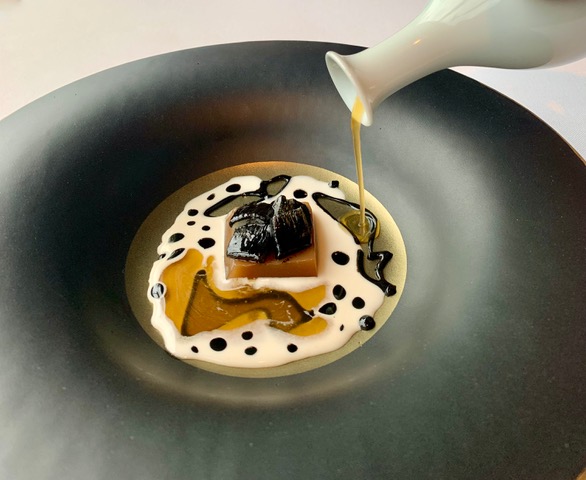 hotel with some free time afterwards to unwind, unpack and enjoy the resort before we head off to our first two Michelin Star restaurant, Miramar, in the coastal town of Llança.
Day Three, Thursday May 25th, 2023: Perelada Plus
After breakfast we will venture into the castle in the magical medieval village of Perelada where we will be guided through the museum's most important glass collection in Spain, and the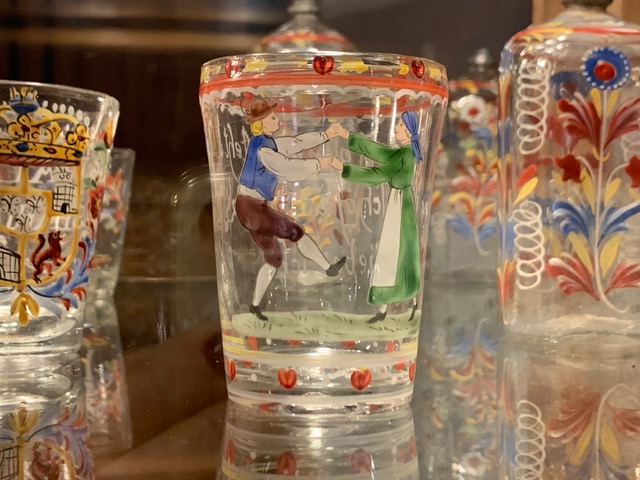 museum's impressive library that hosts over 100,000 bibliographic treasures including over a thousand different editions of Don Quijote. We will then have a leisurely stroll around the historical park and gardens designed in 1875 that surround the castle before we head by coach to Carlos Esteve's newest venture, Mas Oller winery in the lower Empordà region for a wine tasting with some scrumptious seasonal snacks.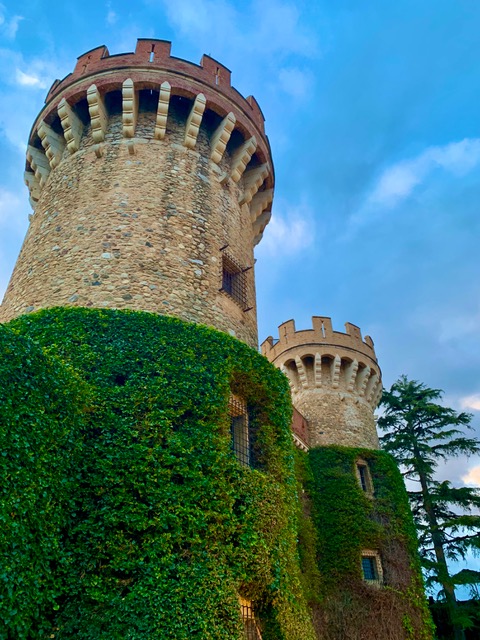 Back to the hotel with time to spare before we leave for our one Michelin star restaurant dinner at Castell Perelada where chef Javi Martínez will tickle our tastebuds with his contemporary vision of Empordà cuisine. Our meal will include a selection of cheeses from Catalunya's most extensive cheese trolley selected by front of house, sommelier, and author of the recently published book L'Art del Formatge (The Art of Cheese) by Toni Gerez.
Day Four, Friday May 26th, 2023: Olis & Fincas Garbet
This morning will take us on an olive oil tasting adventure to help coat our stomachs for the wines and foods to come!
We will spend the afternoon at Fincas Garbet, a winery sloping into the deep blue Mediterranean Sea overlooking the stunning Costa Brava. A tour of the vineyards followed by an exclusive wine tasting, and a luncheon prepared for us by a private chef in the summer estate of our local hosts, the Suqué family.
The evening will be yours to enjoy. A round of golf? Some Spa time? A walk in the grounds? A hand at the Casino? If you are still hungry, there are a plethora of restaurants in town a short distance from the hotel.
Day Five, Saturday May 27th, 2023: Women in Wine & Food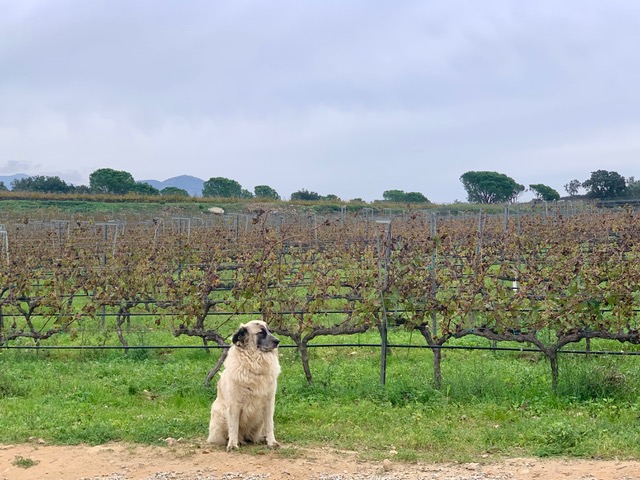 After checkout from Perelada, we will board our coach and head to Vinyes Olivardots Winery for a visit and a tasting including wines following a unique re-introduced 3000- year-old tradition of ageing in clay amphorae.
Heading to the volcanic terroir of the Olot region, we will find ourselves inside a restaurant whose space was also designed by renowned RCR architects, Restaurant Les Cols. Two Michelin star chef Fina Puigdevall will take us along an evocative gastronomical path that reflects the rural landscape and seasonality of the Garrotxa region.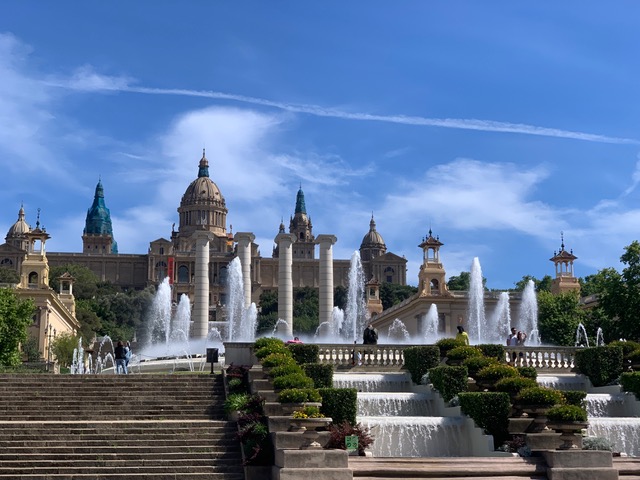 After lunch we will head back to Barcelona by coach during which you may enjoy the countryside or maybe a siesta before arrival back at The Palace Hotel.
In the evening we will enjoy a special sunset cava (and some nibbles of course!) on the rooftop of The Palace Hotel, before saying our goodbyes.
Please click here for booking information or to make a booking.